The Dallas Cowboys are coming off of a 2018 campaign in which they own 10 games and captured the NFC East division title before eventually falling to the Los Angeles Rams in the Divisional Round of the playoffs.
Now, the Cowboys are entering 2019 with high expectations and could very well be a darkhorse Super Bowl contender.
But there is no doubt that there are some questions for Dallas going into this season, and while the Cowboys certainly have less pressing issues than most other clubs, there are still loose ends that need tying, and training camp will help tie them.
So, here are three Dallas players with the most to gain during training camp.
3. Blake Jarwin
Blake Jarwin showed some promise in his second NFL season this past year, catching 27 passes for 307 yards and three touchdowns.
However, with Jason Witten back in the fold, Jarwin's playing time will certainly dip in 2019, meaning that he is going to have to fight for his role in training camp.
The good news for Jarwin is that the Cowboys don't seem to plan on using Witten as much as they did in 2017, but let's face it: this is Jason Witten we're talking about here, and even after taking a year off, he will surely still be a crucial piece in Dallas' passing game.
As a result, Jarwin likely won't be able to have the type of breakout 2019 he was hoping for, but he can still force his way into action by showing the Cowboys his worth this summer.
2. Michael Gallup
As of right now, Michael Gallup is probably Dallas' No. 2 receiver, but thanks to the Cowboys' offseason addition of Randall Cobb, Gallup's status is not a given.
Gallup did have a really nice rookie year in 2018, hauling in 33 receptions for 507 yards and a couple of scores, but he didn't do enough to stamp his name as the No. 2 wide out without having to worry about any competition.
Cobb did not exactly have a great year this past season, but he is a proven veteran who has played in plenty of big games before, so Gallup will have to fend him off.
Again, the No. 2 receiver role does seem like Gallup's to lose, but a poor training camp could end up knocking him down to No. 3.
1. Taco Charlton
I'm not sure there is any Cowboys player with more pressure on them than Taco Charlton going into training camp.
Dallas selected Charlton in the first round of the draft back in 2017, but thus far, he has been nothing short of a bust, totaling 46 tackles and four sacks over his first two seasons.
To be fair to Charlton, getting playing time as an edge rusher with DeMarcus Lawrence and Tyrone Crawford in the fold is not exactly easy, but if he is good enough, Jason Garrett will absolutely find a way to play him, possibly moving him inside in certain situations.
This may very well be Charlton's last chance to show the Cowboys that he belongs, and an impressive training camp and preseason would go a long way in helping him do that.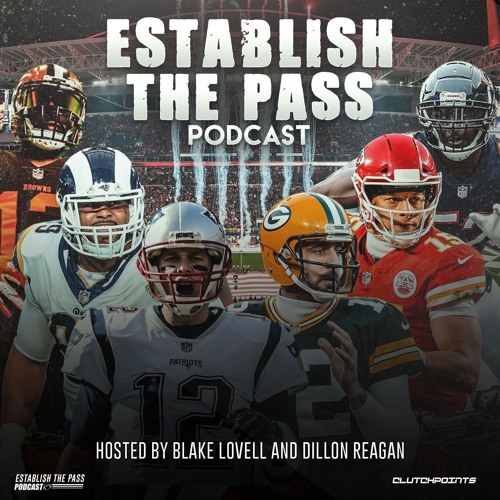 Week 10 Recap & Top Waiver Wire Pickups For Week 11 | CP NFL Pod