As the Kansas City Chiefs began the 2018 NFL season, there were quite a few people who thought they would have a chance to sneak into the playoffs. After a successful season last year, the Chiefs ended up trading starting quarterback Alex Smith and relying on their second-year quarterback Patrick Mahomes to become the starter and handle a huge workload.
Due to that move, many thought the Chiefs would have some tough experiences in 2018. It's understandable to think that a rookie quarterback might need to play for a bit to figure things out at the NFL level.
Mahomes answered those questions with a season that will win him the MVP award. He threw for 5,097 yards and 50 touchdowns, while only throwing 12 interceptions.
Kansas City suffered yet another big setback when they were forced to part ways with star running back Kareem Hunt. A video surfaced showing him pushing and kicking a woman in an altercation at a Cleveland hotel early last year. Despite that situation, the Chiefs rose above it.
Now, the Chiefs are heading into a huge AFC Championship matchup against the New England Patriots. The game will be played at Arrowhead Stadium and Kansas City will be hoping to prove that it's time for the torch to be passed from Tom Brady and the Patriots to themselves in the AFC.
All of that being said, what three reason can be given to support the statement that Mahomes will end up leading the Chiefs to a Super Bowl 53 victory when everything is said and done?
3. They Have the Best Quarterback in the NFL
Let's start with the most obvious point of them all, which is the presence of Patrick Mahomes. If anyone had told you that Mahomes would come out in his first season as an NFL starter and throw for 5,000 yards and 50 touchdowns, you wouldn't have believed them. No one would have in their right mind.
Heading into this week's game, the Chiefs are going to be asking their young quarterback to beat one of the best of all-time. Mahomes vs. Brady is going to be the most talked about quarterback matchup this week. It is youth against experience.
Mahomes will rise to the occasion as he has done all season long. His critics have waited for him to falter at every single step and he has yet to do so. This isn't going to be the week that he starts.
2. Kansas City's Defensive Playmaking Ability
All the talk this season surrounding Kansas City has been the play of their offense. The defense has not been talked about a lot, but when it has been, their weaknesses have been the majority of the conversation.
Even though the Chiefs' defense has had some issues this season, they are still capable of making plays. Dee Ford and Chris Jones as the main reasons for their playmaking ability.
Ford and Jones form one of the most dominant pass-rushing duos in the entire league. They have wreaked havoc on opposing quarterbacks all season long and that isn't going to stop in the final two games. Assuming they continue getting to the quarterback at an elite level, the secondary will be able to do enough to keep winning football games.
1. Unprecedented Amount of Offensive Weapons
Mahomes is the name that everyone thinks of when talking about the Chiefs. His weapons, on the other hand, do not get nearly enough credit for the year that they have been having.
Tyreek Hill is one of the most lethal playmakers in the entire NFL. During the regular season, he caught 87 passes for 1,479 yards and 12 touchdowns. Those numbers show how much of a deep threat he was for the Chiefs all season long.
Next up on the list is star tight end Travis Kelce, who is without question the top tight end in the league right now. He caught 103 passes for 1,336 yards and 10 touchdowns in 2018.
Kansas City also has Sammy Watkins, who is finally back to being healthy, Damien Williams, and Spencer Ware. Ware missed the game against the Indianapolis Colts due to injury, but Williams racked up 129 yards and a touchdown in his absence.
All of that talent cannot be covered at the same time. Kansas City can force mismatches across the field and that is going to contribute to a run to a title.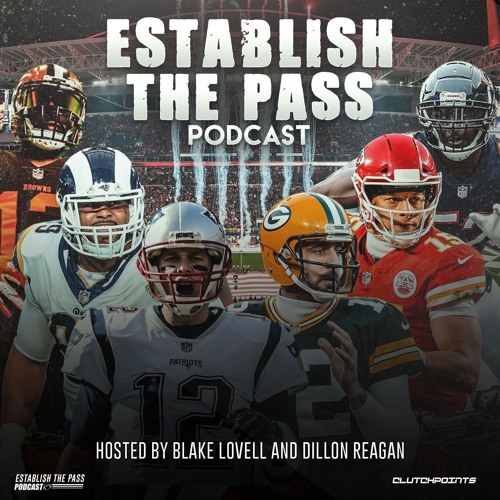 Fantasy Football Primer: Breakouts, Sleepers, & Top ADP Values | CP NFL Pod