Phil Simms says says the Giants have to pay Odell Beckham Jr.
Super Bowl legend Phil Simms has seen enough and wants the drama to end.
He firmly believes the New York Giants have no choice but to pay Odell Beckham Jr., via Paul Schwartz of the New York Post.
"Here I am, I'll spend the Giants' money,'' he said, breaking into a laugh.

"He's so good and so popular that defenses, they want a piece of him and that would worry me, because there he is running and somebody just goes flying and hits him right on the ankles,'' Simms said. "When you get paid and you're a star and he plays in New York, no matter what he does, it doesn't matter if he does chill out, the old saying, everybody wants a shot at the champ. DBs, they can make a name for themselves, just because he's Odell Beckham Jr."
Beckham Jr., 25, is, of course, coming off the worst professional season of his career.
Playing just four games due to a fractured ankle that ended his season, Beckham could only muster 302 yards and three scores on 25 total grabs. These numbers pale in comparison to his first three record-breaking seasons with the G-Men.
Simms, a former Giants QB himself, understands just how valuable the kid is pre-snap. He can literally force a defense to play two-deep on every play.
"When you talk about Odell, you can say, 'They double cover him,' but you really can't make people understand what it really means and how it makes life easy for calling plays and designing plays,'' Simms said. "In this day and age there's so many formations and so many other things, they want to get Odell Beckham Jr. the ball, they're gonna find a way to get him the ball. I don't care what the defense does.''
Going "all-in" is important for the New York Giants, so says Phil Simms.
"You need zero distractions,'' he said. "You want him on your team, you know what he is and you know you're all-in this year. All right, so go all-in. You got to go all-in and that means you got to get Odell Beckham Jr. signed and not make it a big part of the whole offseason story on every TV show I have to watch. So get it over with.''
Until the new contract comes about and both sides can sit at the NFL big-boy table, Odell Beckham Jr. will strap 'em up while playing on the last year of his rookie deal.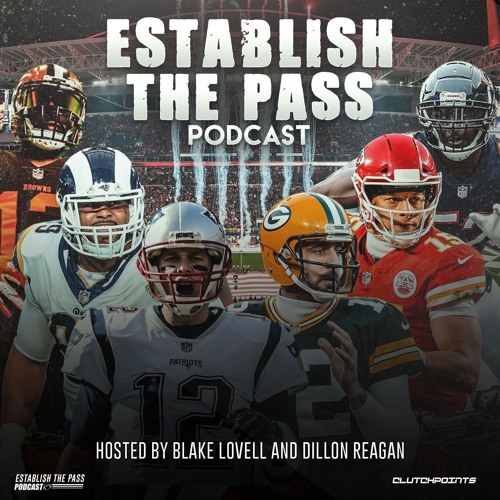 Week 10 Recap & Top Waiver Wire Pickups For Week 11 | CP NFL Pod