James Jones says Sony Michel is the key to the Patriots' offense
The New England Patriots have undergone some changes this offseason. As a result, running back Sony Michel has become the focal point in the offense in the eyes of former NFL wide receiver and current analyst James Jones.
Michel is coming off a promising rookie campaign. Jones said during an appearance on NFL Total Access that he is now more important to the offense than ever.
"When you put a run game behind Tom Brady and you force these defenses to come up and stop the run and you leave Demaryius Thomas, [N'Keal Harry] and [Julian] Edelman one-on-one, and you have Tom Brady slinging the ball around the field, they will not be stopped," Jones said. "Sony Michel is the key to this offense, and Tom Brady is not 22 anymore. Tom Brady is up there in his years. So get a running game behind him, limit his throws and let Sony Michel carry this ball.
Jones even suggested that Michel was the key to their playoff success.
"In the playoffs: If it wasn't for Sony Michel, they probably wouldn't even have gotten into the Super Bowl. You've got to turn around and give him the ball and I'm talking 18-plus times."
There is certainly plenty of truth to Jones' comments. The Patriots made quite the investment when they selected Michel with the 31st pick in the 2018 NFL Draft. He struggled to find his footing early on as a rookie after suffering a knee injury in training camp. Fortunately, he was able to justify the pick by finishing the 2018 campaign with 931 yards and six touchdowns.
Michel's production appears to be somewhat capped by the presence of running back James White. White has taken over the role of receiver on passing downs coming out of the backfield and has proven to be one of the best in the league. Regardless, it is safe to assume Michel's numbers will continue to increase if the Patriots decide to rely on a more run-heavy approach behind quarterback Tom Brady moving forward.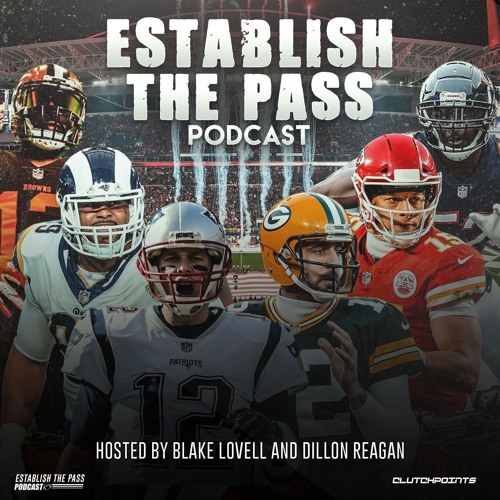 Week 4 Recap & Top Waiver Wire Pickups For Week 5 | CP NFL Pod