New England Patriots ink 11 players to future contracts
Hot on the heels of their latest Super Bowl win — their sixth — the New England Patriots have announced that 11 of their players will have new contracts.
The team's official site has revealed that they've picked up these players who were in their free agency.
"OL Cole Croston, OL Jake Eldrenkamp QB Danny Etling, DL Trent Harris, DL Frank Herron, DB A.J. Howard, OL Ryker Matthews LB Calvin Munson, DL David Parry, WR Damoun Patterson, and OL Dan Skipper."
Of particular note are Croston, Etling, Harris, Herron, Howard, Munson, Patterson, and Skipper, who finished the season on the New England practice squad.
A few of the other players have interesting stories, as well.
Eldrenkamp, for example, started his career with the Los Angeles Rams before signing with the Patriots. However, he only spent one week on the Rams' training camp in 2017, and was ultimately released from the Rams after 2018's training camp.
Meanwhile, Parry is a veteran of several NFL teams, including the Colts, the Saints, and the Vikings. He was a fifth-round draft pick from Stanford in the 2015 NFL draft. Before joining the team in New England, Parry played with Minnesota in the 2018 offseason, where he played in three games and finished with three tackles.
Finally, Matthews entered the NFL as a rookie free agent, where he played with the New Orleans Saints. He graduated from Brigham-Young University and was released from the Saints in 2016. For the past two years, he's been playing with the Hamilton Tiger-Cats.
It should be interesting to see how well these players do with New England.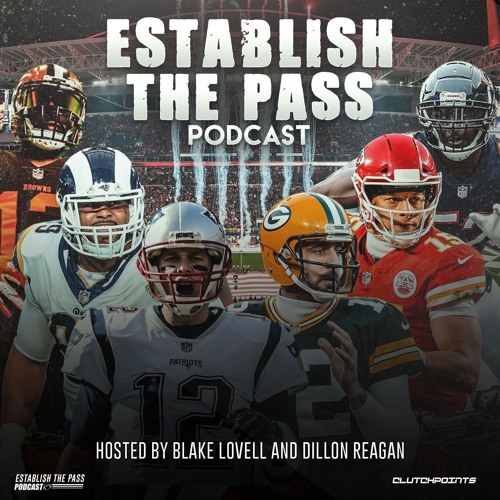 NFL Week 2 Predictions, Including Upsets & Betting Locks | CP NFL Pod