The Tampa Bay Buccaneers fired head coach Dirk Koetter following the team's 34-32 season-ending loss to the Atlanta Falcons on Sunday, December 30. The same will not be said about starting quarterback Jameis Winston. ESPN NFL insider Adam Schefter reported that Winston will return as the Buccaneers' starting quarterback in 2019.
Several experts and fans questioned whether or not it was time for the Buccaneers to cut ties with Winston during the 2018 season. His questionable maturity on-field combined with his off-field behavior made it difficult to see Winston reaching his potential. However, keeping Winston in the fold is the right call. If the Buccaneers handle Winston the right way, he still could be everything they hoped he would be.
It's not about ability
There's no question that Winston's flaws have held him back over the years. He led Florida State to a national championship and earned the Heisman Trophy during his amazing 2013 season. However, what most people remember about Winston today are the accusations he faced of sexual assault followed by a settlement in 2016.
The resulting investigation resulted in the NFL suspending Winston for the first three games of the 2018 NFL season for violating the league's personal conduct policy. He earned the suspension after settling with a female Uber driver, who alleged he groped her 2016. Winston has never been convicted of an actual crime, but where there's smoke, there's fire. Two incidents in four years raised eyebrows around the league.
Before I move forward, I must be clear: I'm not defending Winston or giving approval of his alleged behavior. Instead, I'm putting all the cards on the table and making a determination. Keeping Winston is both a football and business decision. The Buccaneers must weigh the risks with the rewards. Given Winston's play after the suspension and willingness to take ownership of his mistakes, I think it would be another mistake for Tampa Bay to let him go. It's not about ability with Winston; it's about maturity.
Finding the right coach and mentors
Winston completed 244 of 378 passes for 2,992 yards, 19 touchdowns and 14 interceptions in 2018. He recorded those numbers in only 11 games (nine starts). Winston likely would have compiled close to 3,800 yards and 30 touchdown passes had he started the whole season.
His overall numbers show improvement across the board in many categories. He set personal records for completion percentage (64.6%), touchdown pass percentage (5.0%), passing yards per game (272) and QBR (71.8). Winston provided leadership in almost every situation and kept his team in games. He wasn't perfect. He threw too many interceptions (19) and took too many sacks.
Nonetheless, Winston showed that there is still something there worth saving. The right head coach could help him finally take the next step as a quarterback. He needs a Bill Cowher-type coach. Someone who understands what it's like to wear an NFL uniform, but is tough and holds his players accountable. Winston needs that guiding force in his life. The problem is there are few coaches out there like that today. Winston will bloom if the Buccaneers can find the right coaching staff for him.

Looking ahead
The Buccaneers will pay a hefty price for keeping Winston in 2019. He's scheduled to make $20.9 million next season, which is a steep investment for someone who has proven so little in his first four years. However, the quarterback draft class is weak, and the upcoming free agent class isn't much better. Teddy Bridgewater, Nick Foles, Tyrod Taylor, and 2018 teammate Ryan Fitzpatrick highlight that group.
Foles might be the best choice out of that group, but Winston still has a higher ceiling. If the free agent and draft classes were stronger, I'd be arguing for the Buccaneers to let him go. That's not the case. Winston remains their best option for the long-term future.
There is a future in Tampa Bay
Tampa Bay's struggles in the past few years have been well-documented. The Buccaneers have ceased to be a prime free agent landing spot, and the fans have grown weary of all the losing. However, the roster features plenty of talent. Winston has plenty of help offensively, including wide receivers Mike Evans and DeSean Jackson (if they keep him).
Defensively, there are several pieces as well. Given the NFC South's struggles in 2018, the Buccaneers have an excellent shot at making a run at the playoffs next season. The right coach with Winston is the key. He possesses the talent to be great. Winston is worth one more year.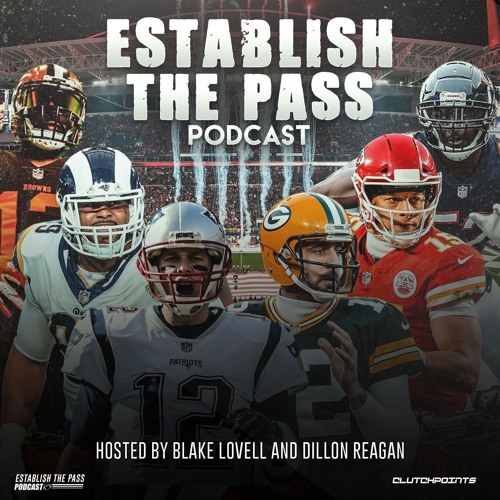 Week 6 Recap & Top Waiver Wire Pickups For Week 7 | CP NFL Pod