Feeling dangerous isn't just a saying for Baker Mayfield, it is a lifestyle. The Cleveland Browns quarterback has quickly become the face of the franchise and is ready to lead them to the promised land—exuberating his swagger along the way.
The hype surrounding the Browns this offseason is absolutely warranted. Some people aren't ready to crown Cleveland as favorites in the AFC North but it's tough to ignore their current roster.
Even last season, Mayfield helped the Browns garner a record of 7-8-1. On the surface, that may not seem impressive but in 2017, Cleveland failed to win a single game.
Therefore, fans finally had hope that their team was making a turn in the right direction. After all, it has been 16 seasons since fans in Cleveland witnessed their football team make the playoffs.
This offseason, John Dorsey pulled some strings and was able to acquire Odell Beckham Jr. from the New York Giants. Adding a weapon like that caused the expectations for the Browns to skyrocket.
In his second season in the NFL, Mayfield will have a few questions that will need to be answered if he hopes to reach his ultimate goal of a Super Bowl.
3. Will He Suffer From a Sophomore Slump?
For young quarterbacks, after their first season in the NFL, many ask if they'll suffer from a "sophomore slump" in their second season. Especially when the quarterback has as good a season as Mayfield had in his rookie campaign.
In 2018, Mayfield threw for 3,725 yards, 27 touchdowns, and 14 interceptions to begin his NFL career. Along with those impressive numbers, his 27 touchdowns were the most ever for a rookie quarterback.
Now, many believe (as do I) that Mayfield will continue to flourish in his second season in the NFL. But there is a chance that the Browns signal-caller struggles in his sophomore season.
Mayfield will need to show improvement in certain areas of his game to avoid the dreaded "sophomore slump" that has plagued a few quarterbacks in the NFL.
2. Can He Maintain His Style of Play?
During the draft process, scouts and the media alike questioned if Mayfield's style of play could translate into the NFL. They also were concerned with his size but both of those concerns quickly faded away in 2018.
Since his playing days at Oklahoma, Mayfield has been known as a fearless competitor who isn't afraid to make any throw. Even Brett Favre has taken notice of Mayfield's style of play and has compared the Browns quarterback to himself.
But can Mayfield maintain his style of play in the NFL? Why not? People have brought up Johnny Manziel and how he struggled to make it into the NFL with a similar style of play.
To those people, Mayfield and Manziel are a completely different specimen. Both are insanely talented but Mayfield is fully committed to football, unlike Manziel was. Manziel never embraced the ins and outs of the NFL while Mayfield has quickly become a leader in the locker room.
Therefore, it's within good reason to believe Mayfield can absolutely maintain his style of play in the NFL. Cleaning up some of the turnovers will be key to his improvement but that always comes with being a gunslinger.
1. Can He Handle the Pressure?
Last season, Mayfield was able to play more freely due to there not being many expectations surrounding the Browns. Cleveland went 0-16 in the prior season and not many had the belief that it would be much different in 2018.
Then, when Mayfield stepped into the huddle as the starter, the aura surrounding the Browns was different. There was a sense of hope and success moving forward with Mayfield under center.
Coming into the 2019 season, the spotlight will be shined directly on Mayfield and whether or not he can live up to the hype. Tons of people believe that Cleveland will be making a playoff push in 2019 with their recent additions of Beckham Jr., Olivier Vernon, Sheldon Richardson, and Kareem Hunt.
Their roster was already filled with future stars but adding those guys has expedited the process. Can Mayfield handle the pressure that comes with being on a team that is labeled as a contender?
In college, Mayfield was on a team in Oklahoma that was expected to win every single game. As a result, Mayfield would drown out the noise by going 34-6 in his collegiate career.
Mayfield is used to playing with a sense of pressure from fans but he has always stepped up to the plate and delivered.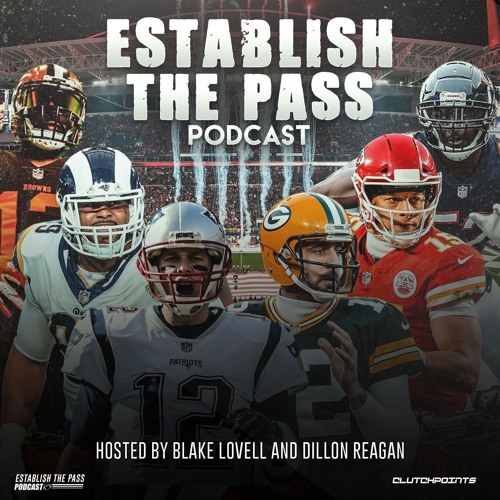 Week 10 Recap & Top Waiver Wire Pickups For Week 11 | CP NFL Pod