Baker Mayfield rips Colin Cowherd for saying Odell Beckham Jr. is not happy in Cleveland
Fox Sports talk-show host Colin Cowherd is not buying the idea of star wide receiver Odell Beckham Jr. being a happy member of the Cleveland Browns, with Cowherd saying it could be an unmitigated disaster:
"Nobody will be honest about this Cleveland thing," Cowherd said on his show, The Herd, on Friday. "It has a chance to be a complete and utter dumpster fire… Odell didn't want to go here, the owner is a control freak, John Dorsey is a control freak, Freddie Kitchens could be over his head."
Cowherd also added that Beckham does not even look happy:
"Nobody will just say the truth," Cowherd said. "Odell Beckham's not happy here. He's not happy. Look at him. Does he look happy?"
No stranger to taking on criticism head on, Browns quarterback Baker Mayfield—who has a running feud with Cowherd—responded in kind, essentially saying that Cowherd is full of it:
Come to Cleveland and ask O if he actually likes it. Just because you say you have a source doesn't mean you're not full of BS.
And while you're at it… come see if I'm a baby… #10ToesDown

— Baker Mayfield (@bakermayfield) April 5, 2019
Are Cowherd's sources on this legitimate? Who knows? One thing that is true, however, is that Beckham was not too enthralled that the New York Giants traded him, so it is entirely possible that he is a bit peeved overall.
Does that mean Beckham won't adjust to Cleveland? Of course not, but you have to figure that it probably is hard to go from a giant of a media market in New York to a much more tame city in Cleveland.
Still, Beckham definitely has a better chance of winning with the Browns than with the Giants in the near future, so perhaps a successful 2019 campaign will provide all of the happiness that he needs.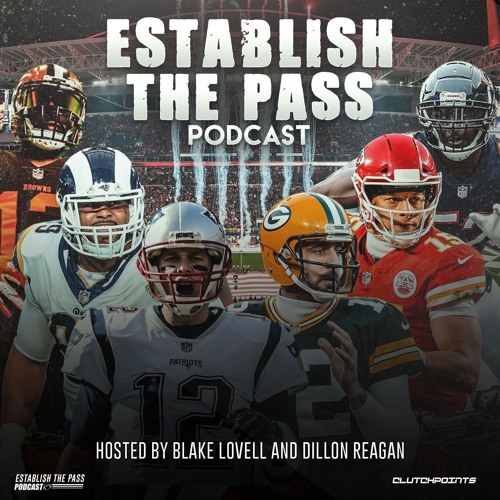 Week 10 Recap & Top Waiver Wire Pickups For Week 11 | CP NFL Pod