Rumor: Jameis Winston unlikely to start for Buccaneers in Week 4
The Tampa Bay Buccaneers are finally set to welcome back quarterback Jameis Winston to the team. However, it appears he will start as the backup to quarterback Ryan Fitzpatrick.
Fitzpatrick has been lighting it up through the first three weeks of the 2018 NFL season. According to Rick Stroud of the Tampa Bay Times, head coach Dirk Koetter indicated he may have done enough to earn the starting job:
"We'll see," Koetter said. "Let's see what the injury report comes back. Anytime we have these games, you know it's not always obvious how the guys are going to come in the next day and come in on Wednesday. Let's see what happens. I'd love to get a chance to talk to Jameis face to face before I tell the rest of the world.
Koetter seemingly doubled down on the notion that Winston will serve as the backup upon his return.
"Of course, we love Jameis," Koetter said. "Jameis is a member of our team and anxious to get him back. He'll be great in our locker room. And I know Jameis, whatever role he ends up in, I know Jameis will embrace that role and give it everything he's got."
The update should come as no surprise. Tampa Bay was confident in Fitzpatrick thanks to his experience in the league and time spent with the Bucs. However, no one could have predicted that he would be one of the best quarterbacks in the NFL to start the season.
However, it almost appeared as though the "Fitzmagic" spell had been broken on primetime after he threw three interceptions in the first half versus the Pittsburgh Steelers. He was on the verge of essentially handing Winston his job back after an abysmal start to the game. Fortunately, he was able to bounce back and nearly lead Tampa Bay to a late victory while becoming the first quarterback in NFL history to throw for over 400 yards in three straight games.
There is no telling how long the Bucs plan to ride Fitzpatrick. However, it is clear Winston may have to get accustomed to watching from the sidelines until further notice.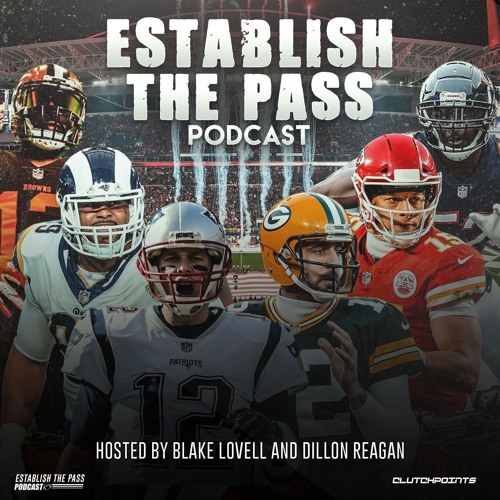 Week 4 Recap & Top Waiver Wire Pickups For Week 5 | CP NFL Pod