Giants head coach Pat Shurmur says he never doubted Eli Manning
Throughout the 2018 season, there have been questions about whether Eli Manning can still be the long-term answer under center for the franchise beyond this season.
It has been a series of ups and downs throughout the campaign, but it hasn't wavered the level of support and belief that head coach Pat Shurmur has had in Manning. Shurmur once again voiced his backing of his quarterback by stating during an interview with WFAN Radio host Mike Francesa that he never doubted the 37-year-old's ability on the field. (h/t Dan Schneier of 247 Sports)
"I never did," Shurmur said. "Nope. I appreciate all the things he is as a person, as a player, how he trains, how he thinks. I've watched him do it before. I think it's safe to say when he's had his best success he was playing behind good offensive lines. I knew once we got that fixed, or if along the way we were getting that fixed, he was going to have a better chance to show us what he could do.

We scored on three bootlegs. Who would have thought we'd throw three touchdowns on bootlegs. I mean he hasn't run this many bootlegs since Ole Miss. You see around the league, quarterbacks who struggle to throw the ball from inside the pocket — it becomes a very small game for their teams. I think Eli can still do it."
Manning has had his fair share of struggles this season, which has warranted the criticism that has been tossed his way over the course of the year. However, he has also shown that he can still be a capable quarterback that could lead the franchise to success even at this stage of his career.
That has certainly been the case over the last five weeks as the Giants have won four games during that span. It has featured Manning stepping up, throwing 10 touchdown passes to two interceptions while holding a passer rating above 100 three times. Although it may be too late to help his team compete for the playoffs, it does show that he has some left in the tank to be an effective quarterback.
The question will become whether the Giants believe that to be the case this upcoming offseason as next season marks the final year of his four-year, $84 million deal that has just a $6.2 million dead cap hit.
Ultimately, only time will tell if Manning is in the Giants' long-term plans.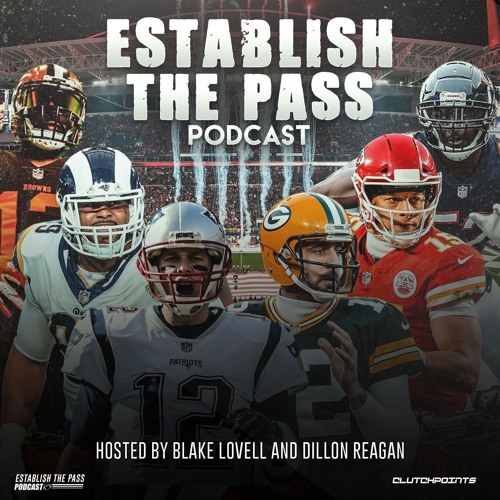 BIG QUESTIONS FOR EVERY NFC TEAM | CP NFL Pod