Curtis Martin. Corey Dillon. LeGarrette Blount. James White. Kevin Faulk. All of these players listed are running backs, but they also share one common factor that really benefitted them in their respective careers – they were members of the New England Patriots and stood alongside (or currently do) quarterback Tom Brady.
Seen as a pocket quarterback due to his lack of mobility and just the schemes that he has been a part of, the former Michigan Wolverine is still playing in his 21st season in the NFL, but in his first season not as a member of the Patriots.
While he has probably the best set of weapons around him on offense that he has ever had in his career, boasting the likes of Mike Evans and Chris Godwin outside, old friend Rob Gronkowski and OJ Howard at tight end, the trio of Ronald Jones, Leonard Fournette, and LeSean McCoy at running back, and a stout offensive line protecting him, Brady has been buoyed in his career by his running backs the most.
Besides the four previously-listed options from his New England days and the three backs currently with him in Tampa Bay, Brady has had his fair share of stout running backs alongside, both power backs and pass-catching backs alike.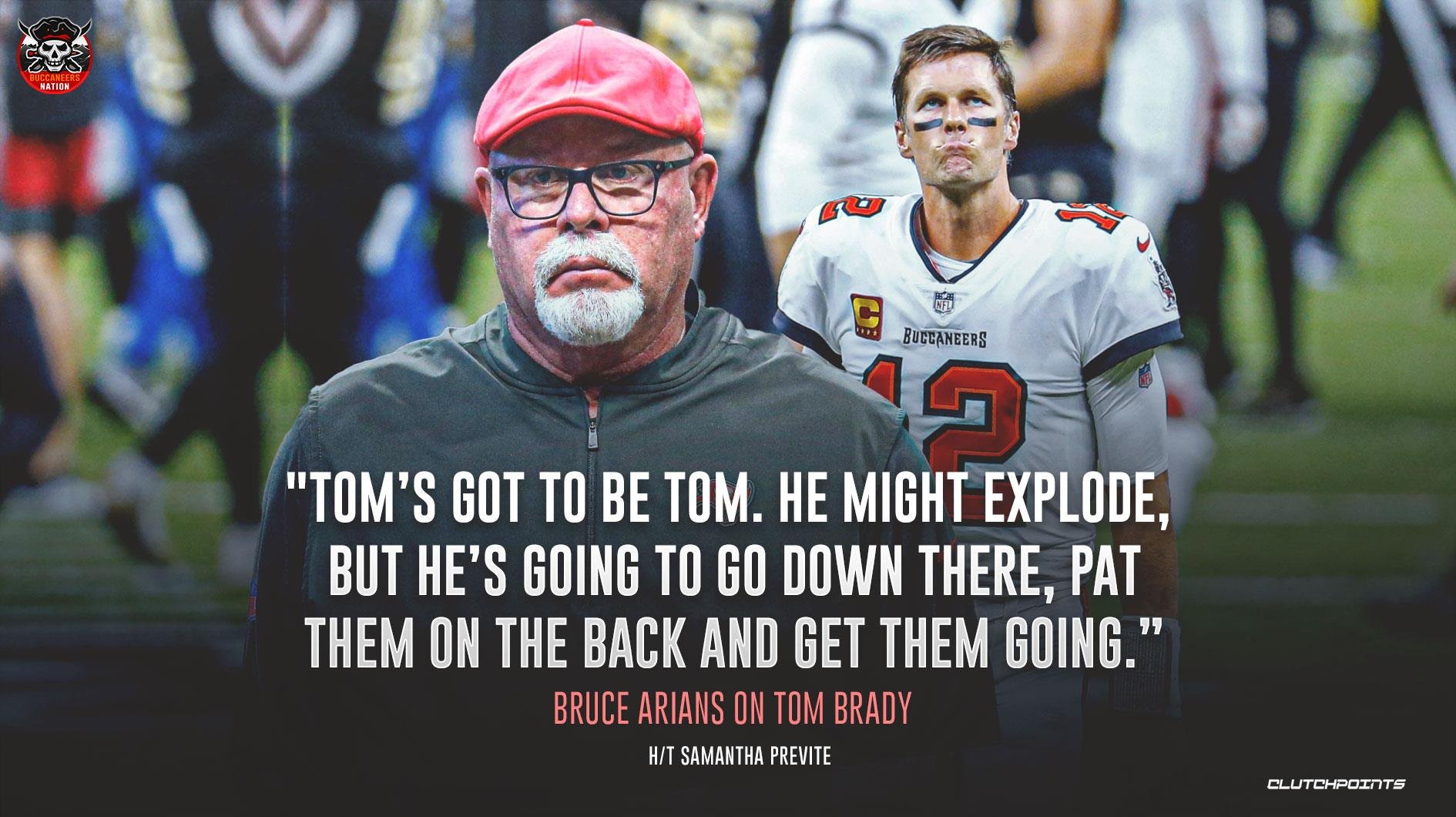 Recently, Tom Brady has had the likes of White, Rex Burkhead, Dion Lewis, Brandon Bolden, Shane Vereen, Danny Woodhead, and others fulfill the 'scat-back' role that he has popularized across his long career, as this grouping of players has consistently played the role of running back and wide receiver all grouped into one small package. White has been one of the bigger names to fill this role next to Brady, and he continues to next to the new starting QB for the Pats, Cam Newton.
Brady truly has never had that guy next to him in the backfield – he has never had a big-name RB taking 20+ carries on an every-game basis. But with how the Pats, especially under offensive coordinator Josh McDaniels, have utilized their running backs, it just shows that Brady has a scheme that he fits best in, and that is one that keeps the ball in his hands but is not reliant on Brady making all the big plays to lead his team to a win.
For the Bucs, for instance, Jones has taken over lead-back responsibilities with Fournette hurt, McCoy not being a lead back anymore, and rookie Ke'Shawn Vaughn still earning the trust of head coach Bruce Arians. And while Jones has certainly made the most of his time commanding the majority of the snaps next to Brady, the integration of the running back by committee approach certainly still applies here.
This looks to be the first season in which Jones is finally showing signs of a breakout, and he is running behind a strong offensive line led by offensive tackle and rookie Tristan Wirfs out of Iowa. The passing game threat that Evans, Godwin, Gronkowski, and Howard bring to the table, combined with Scotty Miller and rookie wideout Tyler Johnson from Minnesota, presents a ton of concerns for the opposing defense, something that we commonly saw in Week 6 when the Bucs beat down the Green Bay Packers.
Even though the game did not start out very smoothly for Tampa Bay, the Bucs used their defense (two consecutive interceptions, including a pick-six) to turn the tide of the game and put it back onto the shoulders of the offense.
Brady's 17/27, 166 yards, and 2 touchdown game against the Packers represents a very underwhelming game for him, especially since he did not even get up to 200 passing yards. But with the strength of the offense coming on the ground, the ball was not needed to be in Brady's hands as much as it normally would be.
Green Bay's defense was an absolute sieve on Sunday, as they allowed for Jones to turn 23 carries into 113 yards and two TD's on the ground, which resulted in an extremely 4.9 yards per carry average. In total, Green Bay let the Bucs run for 158 yards on 35 carries as a team, resulting in a 4.5 YPC average.
As Tom Brady has gotten older and further into his football playing career, asking less and less of him on an every game basis has helped not only in keeping him healthy, but it has certainly helped in keeping his teams competitive and in the running for the playoffs every season. Even as opposing teams and coaching staffs understand his role, Brady is still able to exploit defenses on a weekly basis, even if not as much as he has been able to in the past.
Running backs take the ball of the hands of their QBs to help change up the offensive attack, which can be a drive staller and a drive sparker all in the blink of an eye. For Brady, his running backs are not seen as a deterrent to his success; rather, they are an integral part in making sure that the offense continues to flow through him as well as normally does.
To understand what makes Brady successful is the most important part in seeing just how he is still able to be successful this late into his professional playing career, and that all boils down to the success of his running back stable that is able to handle the load. An important thing to notice about Brady is that he is very far from being a game manager, even after being in the league for over 20 seasons – that is a huge reason why he left the Patriots this offseason and joined the Buccaneers, seeing as how their passing attack was one of the volatile in the league, even with wild Jameis Winston manning the ship.
Tom Brady has always had his doubters, as has Aaron Rodgers, Drew Brees, and any other big-name quarterbacks in their careers, but he has been able to shut down any skeptical individuals by producing consistent results on a yearly basis. What's more, is that he has shown that he was just not a product of his environment in New England so far down in Tampa Bay, and that is all due to the element that has been by his side his entire career – his running backs.