Last season, a promising young talent capitalized on the star vacancy left behind by Paul George in Indiana to emerge as a franchise centerpiece. While many pegged Myles Turner to assume that mantle, it was Victor Oladipo who burst onto the scene in his new home as an All-Star, overshadowing Turner's stagnant campaign.
In the season before last,  Turner flashed signs of future stardom, posting averages of 14.5 points, 7.3 rebounds and 2.1 blocks line while slowly embracing the three-ball revolution, netting 34.8 percent of his 115 long-range attempts — 101 more than he took a year prior. With the cupboard seemingly bare in Indiana after George's departure, Turner was expected to get force fed more touches and an increased usage, labeled as a darkhorse All-Star candidate after festivity mainstays George, Jimmy Butler and Paul Millsap all fled westward.
But then Oladipo's unprecedented rise took place and Domantas Sabonis — the "other" piece of George's return package — became a serviceable rotation big man. No longer was Turner the headlining star of a rebuild without any serious competition for minutes in the frontcourt. Turner's offensive responsibilities were altered as he leaned into a perimeter-oriented role with nearly a quarter of his looks coming beyond the arc, a sharp increase from the 13.2 percent in 2016-17.
While he buried a career-high 35.7 percent of his three-pointers on 2.4 attempts per game, Turner's overall development plateaued:
Turner is Indiana's most intriguing and complicated player, perhaps holding the key to a Pacers future that doesn't top out at second-round appearances. Oladipo established himself as a top-20 player last season — with a path to top-10 status in the near future — playing at a near-elite level on both ends. The rest of the roster, though, save for Turner, is littered with veterans (Thaddeus Young, Darren Collison, Kyle O'Quinn, etc.) or lower-ceiling prospects (Sabonis, Aaron Holiday, T.J. Leaf). If the fourth-year center is unable to make the jump from quality role player to complementary star, it's difficult to envision Indiana knocking off Boston or Philadelphia, both of whom project to field better teams now and down the road.
In Turner, the Pacers roster a big man with a modern skill set: rim protection, outside shooting and the ability to (periodically) defend in space. Couple those traits with some other encouraging wrinkles and stardom doesn't feel so farfetched for Turner. Becoming a more dependable three-point shooter should be a point of emphasis for him as he's quick enough to attack closeouts against plodding bigs:
If that three-point clip ticks up a notch to 37 or 38 percent, defenders will have to respect his jumper more often, inviting rushed and careless closeouts, which provide Turner the opportunity to show off his nimble foot speed.
Floor-spacing, athletic bigs appear to be the archetype of the future at the 5-spot in the NBA; but while the league is still in the midst of that transition, Turner remains in the minority, allowing him to comfortably launch threes as opponents primarily remain tethered inside: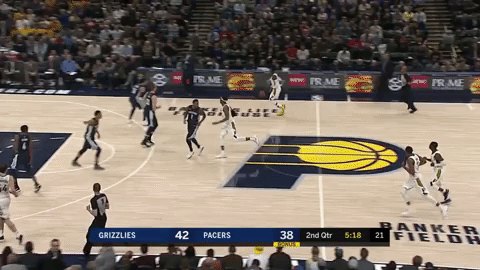 By no means does Turner boast the switchability of Clint Capela — the gold standard for many centers — but he's capable in a pinch: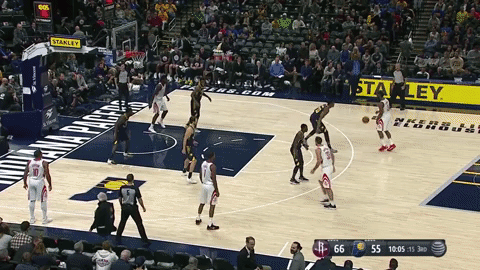 What drives home Turner's potential are the interior skills he also offers. At 6 feet, 11 inches with a 7-foot-4 wingspan, the former Texas Longhorn utilizes his physical profile to blow up plays at the rim. Through three seasons, he's averaged 2.4 blocks per-36 minutes, accruing 376 rejections in just 206 games: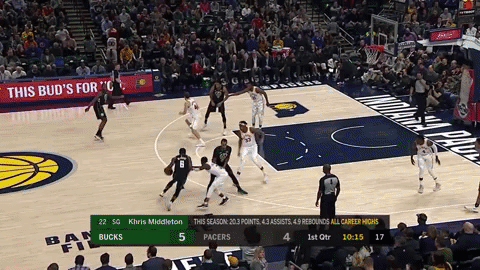 That blend of modern-day traits will ensure Turner enjoys a lengthy NBA career, knocking down threes, deterring looks around the basket, and holding his own on switches. To ascend to stardom, though, he'll have to refine various other parts of his game.
Turner has primarily been deployed as a roll or pop man in ball-screen action but his misunderstanding of angles and positioning on picks — which often look more like hip checks — thrusts much of the responsibility onto the ball handler's shoulders. Magnifying his struggles in the pick and roll is his fondness for slipping screens, exhausting some of the novelty from that tactic, even if he's quick enough to exploit slower defenders.
Despite sound mechanics and a smooth stroke, Turner has never graded out as an above-average spot-up shooter, ranking in the 25th, 48th and 27th percentile through three seasons, per Synergy. He also has a tendency to short-arm or pass up in-rhythm jumpers in the face of defensive pressure, hindering some of his impact as a stretch 5.
Defensively, Turner's string-bean frame, which he appears to be chiseling this offseason, becomes problematic against stronger centers, who bully him in the post: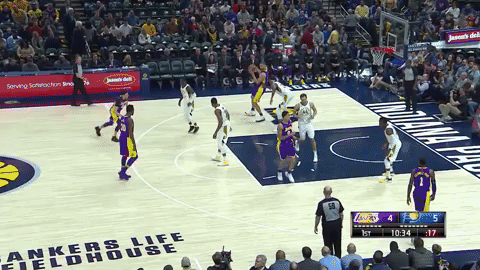 And on the offensive glass: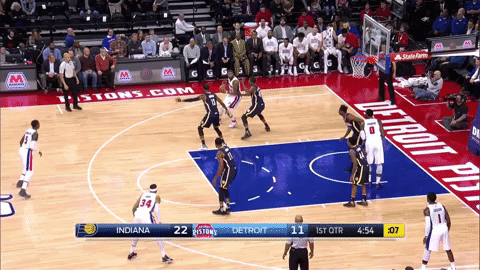 Turner improved his efficiency as a post scorer this past season, ranking in the 72nd percentile (career-high 0.96 points per possession), but the lack of requisite strength hinders his ability to consistently go to the well down low as those marks came on just 96 possessions in 65 games.
He rarely establishes deep position and often catches the ball outside the paint, sometimes tossing up ill-advised hook shots or opting to send the ball back to the perimeter, unable to punish his defender inside: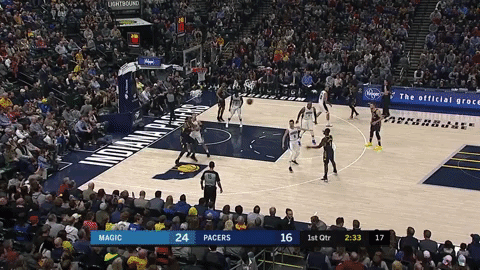 Many of the flaws laid out are the direct result of Turner's undersized frame. Seemingly placing an emphasis on strength-building this summer, he may enter the 2018-19 season primed to become a more reliable post scorer, improve his rebounding numbers and avoid being abused by traditional centers.
If he can pair that potential growth with better efficiency as a spot-up shooter, the Turner-Sabonis frontcourt might just have life again. Last season, the duo registered an ugly minus-6.0 net rating in 269 minutes together, clouding their long-term potential as Indiana's 4 and 5 of the future. Letting Turner hone in on his craft as a shooter — his pick-and-roll usage nearly tripled his spot-up usage last season — while Sabonis operates as a roll man could potentially be the club's best bet.
Sabonis has struggled in the pick and roll during his two-year career but he's a markedly better passer than Turner and has the vision to make quick, decisive reads:
With Doug McDermott (42.6 percent from three in 2017-18), Tyreke Evans (39.9 percent) and Holiday* (42.2 percent in three years at UCLA) replacing Lance Stephenson (28.9 percent) in the rotation, Sabonis' ability to whirl the ball to shooters around the perimeter should have even more value next season.
*Holiday might not see a ton of meaningful action behind Collison and Corey Joseph, though both are also threats from deep*
Improved strength and consistency beyond the arc from Turner won't remedy all the issues that pairing induces. Sabonis isn't quick enough to hang with most small-ball 4s — and even some traditional 4s — nor does he space the floor like his frontcourt mate. Furthermore, putting the more agile Turner at power forward, which he's sparsely played since his rookie year, pulls him away from the basket, leaving Indiana without a true rim protector as Sabonis isn't as long or explosive as Turner.
Turner's biggest flaws are correctable. Countless players across every era have rectified those issues to become impact or star-level players. The Pacers spurned a rebuild thanks to Oladipo's rise to stardom. In order to avoid languishing in the Eastern Conference's middle class —  a fate that cost them Paul George — they'll need Turner to find his way back toward the path he seemed headed for following his sophomore season, one that's outlined by a few All-Star appearances and a prime serving as the perfect No. 2 option.