More often than not, a rookie will always go through a certain period of adjustment when entering the NFL. But while it's a necessary process to go through, it doesn't mean all roses and parades for the values of these up-and-coming guys when it comes to the card market. The two biggest examples right now are none other than this season's top prospects: Trevor Lawrence and Zach Wilson.
We tackle down below how the first two weeks have been for these two rookies. At the same time, we examine how Trevor Lawrence and Zach Wilson cards are doing right now.
Why Trevor Lawrence and Zach Wilson cards are dropping
Similar to the NBA, NFL rookies often have a hard time making the transition to the pros. They need to adjust to the speed, physicality, and grueling schedule of the league, a far cry from what they experienced in college. This is exactly the case with Lawrence and Wilson right now.
For Lawrence's part, being given the keys to the Jacksonville Jaguars as their starting quarterback this season has already been a bumpy ride. While the No. 1 pick impressed everyone in college by losing only two games, his pro career is already off to a bad start after falling to the Houston Texans and Denver Broncos. 
Lawrence's stats aren't exactly lighting the world on fire. In these two games, he amassed 450 yards, four touchdowns, and five interceptions on a 50.0% completion rate. He also has a measly passer rating of 57.1
https://twitter.com/DariusDaulton/status/1440050522728267779
It isn't just Lawrence who's having a hard time right now. Wilson, No. 2 pick, isn't so hot for the New York Jets. After two games in the NFL, the former Brigham Young University standout has thrown for 468 yards, two touchdowns, and five interceptions on a 55.7% completion rate. His QB rating is 56.1. 
At time of his fourth interception of the day, Zach Wilson had the same number of completions. pic.twitter.com/6PCPLUf8yR

— SportsCenter (@SportsCenter) September 19, 2021
Due to the underwhelming performances of their rookie quarterbacks, both the Jaguars and Jets are still winless with a 0-2 record each. Although it's still very early in the season to determine whether they're busts or not, the poor showing of these guys on the field isn't doing any favors to their respective card stocks.
The current state of these rookie cards 
After playing several games in the NFL, both Trevor Lawrence and Zach Wilson rookie cards have failed to ignite the market so far. In the former's case, his raw 2021 Optic Silver Rated Rookie card went down from $500 last week to $227 on eBay right now.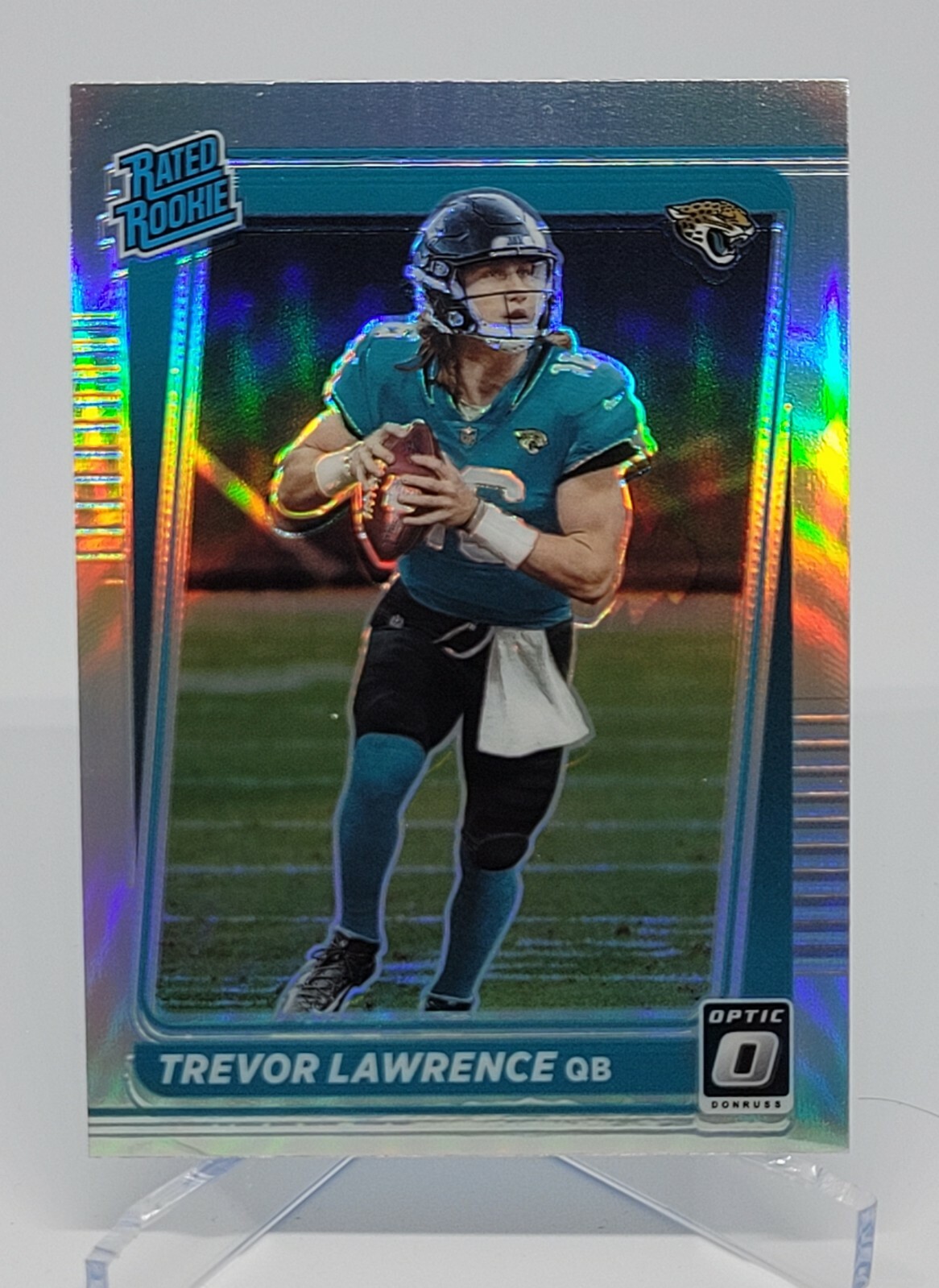 Like Lawrence, Wilson cards are also experiencing a similar fate. His own Optic Silver Rated Rookie card fell from $400 to $200. Again, this is half the price of what it was worth weeks ago.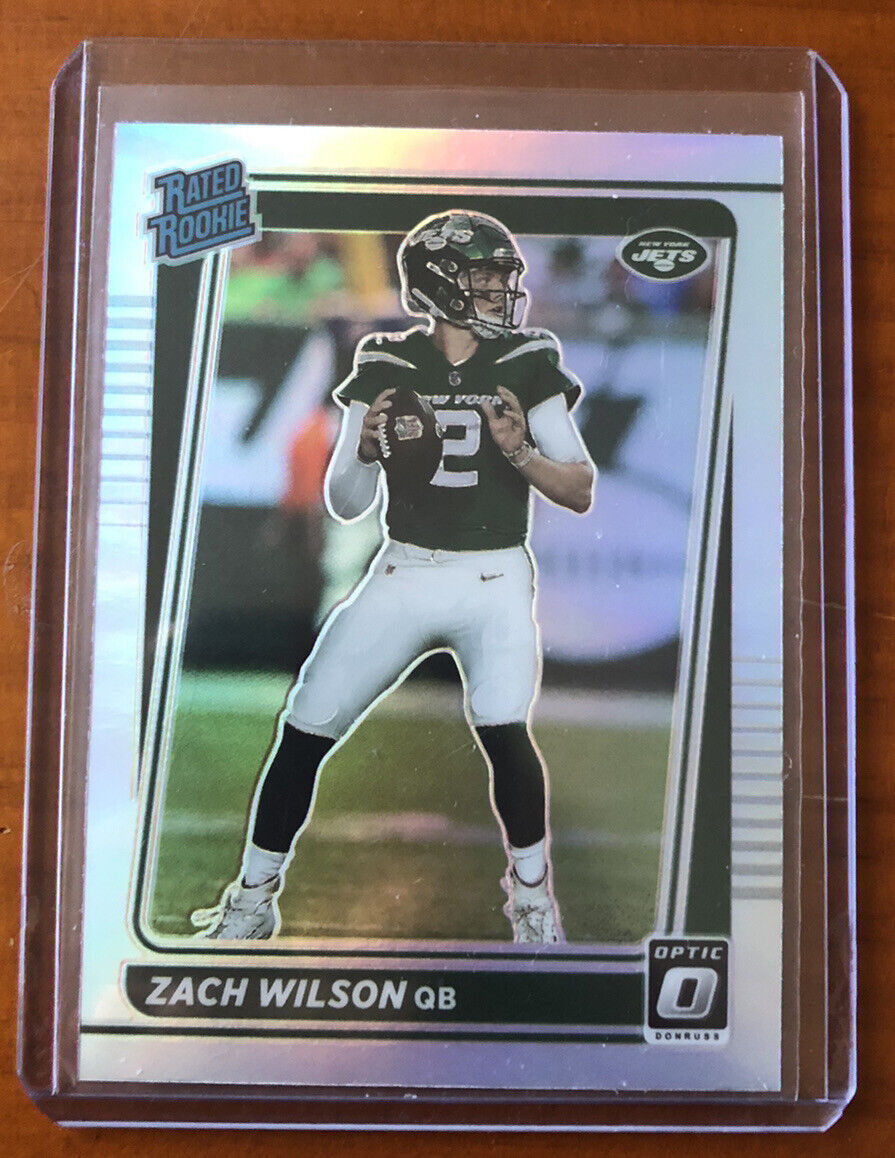 There's a reason why these two were the top picks in the 2021 NFL Draft. Indeed, they possess the talent and tools to succeed in the coming years. It's just that they're having a hard time showing it on the field right now, and their card values are a reflection of their performance. It remains to be seen whether these two pick up some steam and rebound in the coming weeks.