Ever since Marvel launched WandaVision on Disney+, the studio has been on a roll. The same could be said too for their Phase 4 film, with Spider-Man: No Way Home obliterating the box office just a few months ago. And it looks like there's no stopping now as Moon Knight is set to release this week with Oscar Isaac playing the titular character.
While Marvel's earlier projects spun off from their respective films, like Loki and the aforementioned WandaVision, Moon Knight will start with a clean slate in the Marvel Cinematic Universe. But while that may be the case, there are still a lot of good reasons to be excited about this series. We take a deep dive into what we know so far about Moon Knight and why fans should be hyped for it.
Oscar Isaac is gonna kill it as Moon Knight
Who would've thought that guy who played Dameron Poe in the Star Wars sequel trilogy and Apocalypse from Fox's X-Men movies is gonna play Moon Knight for Marvel? Well, if anyone's going to bring life to the vigilante, there's no better actor out there than Isaac.
Even with just a look at his career, one would see the talent and depth this 43-year old has for his craft. From his breakout role as a folk singer in the Coen Brothers' 2013 film Inside Llewyn Davis to his most recent work as Duke Leo Atreides in Denis Villaneuve's Dune, no one would say that Isaac doesn't have what it takes to play Moon Knight and his other fractured personalities on screen.
In this new trailer for Moon Knight, Marc Spector (and his other personalities) come to terms with the new power bestowed upon him. pic.twitter.com/SahO2eKkLZ

— IGN (@IGN) March 24, 2022
Of course, Isaac's past work wouldn't amount to anything in this Marvel series if there isn't any proof out there. Fortunately, the recent trailers of Moon Knight have shown that the actor can capture the disturbing aspects of his character and still nail the action part at the same time.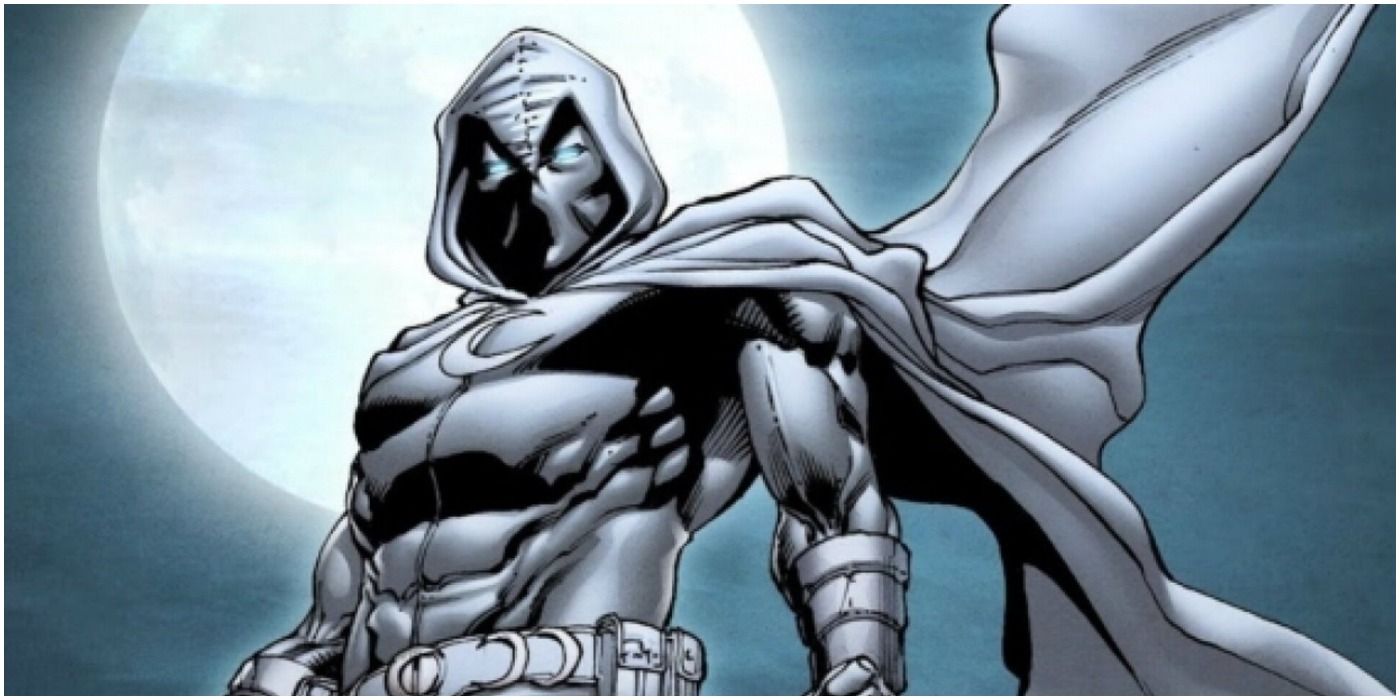 In the comics, Moon Knight is known to have multiple personalities, with Marc Spector being the most popular one. The Disney+ series is looking to go along the same line with Isaac initially playing Steven Grant, a mild-mannered gift shop employee then transitioning to Spector at some point. The latter is a mercenary in the comics who accidentally gains abilities from the Egyptian moon god Khonshu.
Judging from the difference in personalities and the series' action scenes, it's safe to say that playing Moon Knight will take a lot out of any actor. It's a good thing Isaac was selected to play this part as the man clearly has the chops to give justice to this Marvel hero. Expect to see him in a whole new light once the series hits Disney+ soon.
A brand new part of the MCU
Since the first Iron Man film came out in 2008, Marvel has ventured into science fiction, space, magic, and most recently, into the multiverse. But in all of these aspects of adventure, there seems to be one key aspect missing – the supernatural.
RECOMMENDED
With Moon Knight set to come out soon, the Marvel Cinematic Universe is about to grow larger again. Just like in the comics, the vigilante is among the characters that have supernatural ties, most notably his connection to Egyptian lore and its gods.
Oscar Isaac says the idea of Midnight Sons really interests him. "Obviously, there's the Midnight Sons comic book, which is the kind of supernatural Avengers with Blade and Ghost Rider and Punisher. The idea is really interesting," he said. (Via: @MCU_Direct) pic.twitter.com/N2d5vBywE1

— Binge Watch This (@BingeWatchThis_) March 27, 2022
The entry of Moon Knight into the Marvel Universe can open the door wide open and pave the way for other characters to enter, such as Ghost Rider, Punisher, and the upcoming Blade project starring Mahershala Ali. If everything goes according to plan, or even exceed expectations, Marvel Studios might give the green light for Midnight Sons, a team of edgy heroes tackling supernatural threats.
This, in turn, will be among the many details fans will look forward to once Moon Knight hits Disney+ this week. With Marvel's proven formula of bringing obscure characters to life, there's really no reason not to be hyped about this series when it comes out.