The NHL has a long and storied history, with the league being around since 1917. We have never seen a faster or more entertaining brand of hockey than what is currently on the ice. However, that doesn't mean there haven't been some great players to play in the league over its 106-year history.  Today, we rank the 25 greatest NHL players of all time.
25. Brett Hull
Hull was one of the greatest pure goalscorers in NHL history. His shot exploded off his stick, fooling goaltenders for 741 goals in his career. With a tendency to only focus on the offensive side of the game and an often poor attitude, Hull's spot on the list could be much higher. Despite his flaws, Hull performed the job he was sent out to do, scoring goals and scoring many of them. He was born with a gift passed down from his father, Bobby Hull (more on him later). Hull was No. 3 in career goals behind only Wayne Gretzky and Gordie Howe when he retired. Since then, he has been passed off by Alex Ovechkin and Jaromir Jagr, but top five is no small feat. Hull added two Stanley Cups to an illustrious 19-year career.
24. Ken Dryden
Dryden made the most out of a short seven-year career. He took the road less traveled to get to the NHL in the '70s, opting for a college degree at Cornell before turning pro. When Dryden was finally ready to turn pro, he didn't disappoint. Signed by the most storied franchise of all time, the Montreal Canadiens, Dryden won a Stanley Cup in his first playoffs before playing a regular season. Dryden won the league's Rookie of the Year in the following season. Dryden would then backstop the Canadiens to six Stanley Cups in seven years and personally win five Vezina Trophies along the way. Additionally, Dryden was Team Canada's goalie in the 1972 Summit Series, when the Canadians beat the USSR in the "greatest hockey series ever played."
23. Joe Sakic
While Sakic is No. 23 on this list, he would be in the top 10 on a list of most respected players of all time. At the peak of the Detroit Red Wings and Colorado Avalanche rivalry, there were all-out brawls and multiple ejections in every game. The toughest of the bunch, Red Wings enforcer Darren McCarty said about Sakic, "You respect the other team's king. We all loved Joe Sakic. We all thought he was amazing." Sakic was the last superstar for the Quebec Nordiques, a former team that moved to become the Colorado Avalanche. Sakic had three straight 100-point seasons in Quebec City and was a hero in the hockey-mad province of Quebec. Then, in 1995, Quebec left for Colorado, and Sakic captained the team to a Stanley Cup in its first year in Denver. It was the first of Sakic's career, adding another one in 2001.
22. Steve Yzerman
The opposing captain in the Colorado and Detroit rivalry, Yzerman and Sakic's career crossed paths many times during their prime years. Much like Sakic in Quebec, Yzerman was a hero in Detroit, leading the team to three Stanley Cups in his career. Yzerman had plenty of help on the legendary Red Wings teams of the 1990s and early 2000s, including two players who rank above him on this list. However, his contributions to the group were integral to their success. Yzerman's game changed when legendary coach Scotty Bowman took over the Red Wings and molded him into a two-way forward. That doesn't mean that Yzerman didn't continue to contribute on the offensive end. He finished his career with 692 goals and 1063 assists in 1514 games.
21. Martin Brodeur
Brodeur was a mainstay in the New Jersey Devils net ever from the time he debuted in 1993. He stayed with the Devils for 19 seasons, finishing his career with the St. Louis Blues in 2015. Known as much for his ability to play the puck as his ability to stop them, Brodeur was one of the first great puck-handling goaltenders. His legacy as a puck handler was so great that they installed the trapezoid behind the net, a zone goalies couldn't leave with the puck on their sticks. Many referred to it as the "Brodeur Rule." Not to be mistaken for the "Avery Rule," which Brodeur was also famously involved in. Brodeur was just a winner in his career, holding NHL records for total wins and shutouts. He is also a three-time Stanley Cup champion and four-time Vezina Trophy winner.
20. Paul Coffey
Often the forgotten man from the Edmonton Oilers dynasty of the 1980s, Coffey was one of the great offensive defensemen of his generation. It's rare for a defenseman to be forgotten when he posts 1,531 points in 1,409 career games, but when you share most of your career with Wayne Gretzky, Jari Kurri, and Mark Messier, it begins to make sense. Coffey won four Stanley Cups with the Oilers and added three Norris Trophys to his collection. He holds countless regular season and playoff records for a defenseman and sits 14th on the all-time points list. He was also a huge part of Team Canada internationally during his career, winning three Canada Cups.
19. Phil Esposito
Bobby Orr's sidekick on the great Boston Bruins teams of the 1970s. Esposito was much better than just a sidekick, but he can likely accept being No. 2 to the best defenseman ever. Esposito started his career in Chicago, but his career took off when he was traded to the Bruins. His best year was in 1971, when he shattered the record of goals in a season, with 76 in 78 games. This would start a stretch of 76, 66, 55, 68, and 61, arguably the best goal-scoring run of the era. Esposito is remembered for his inspirational speech during the 1972 Summit Series, leading Team Canada to a historic comeback to win the series. Esposito finished his career with five Art Ross trophies, two Hart trophies, and two Stanley Cups.
18. Ray Bourque
Another legendary Boston Bruin comes in at No. 18 on our list. When discussing the greatest offensive defenseman of the era, Bourque and Coffey are 1A and 1B. However, due to his position as the highest-scoring defenseman of all time, Bourque lands ahead of Coffey on this list. Bourque had an unprecedented run of 13 First-Team All-Star selections in his 22-year career, including five Norris trophies. He was also named a Second-Team All-Star six times, which means he was a top-four defenseman in the league for 19 of his 22 seasons. Bourque's career would be regarded even more highly if his team had performed, but the Bruins were cursed for much of his time in Boston. In his 22nd season, Bourque, as a member of the Colorado Avalanche, finally won his first Stanley Cup, creating one of the greatest Cup-passing moments in NHL history.
17. Connor McDavid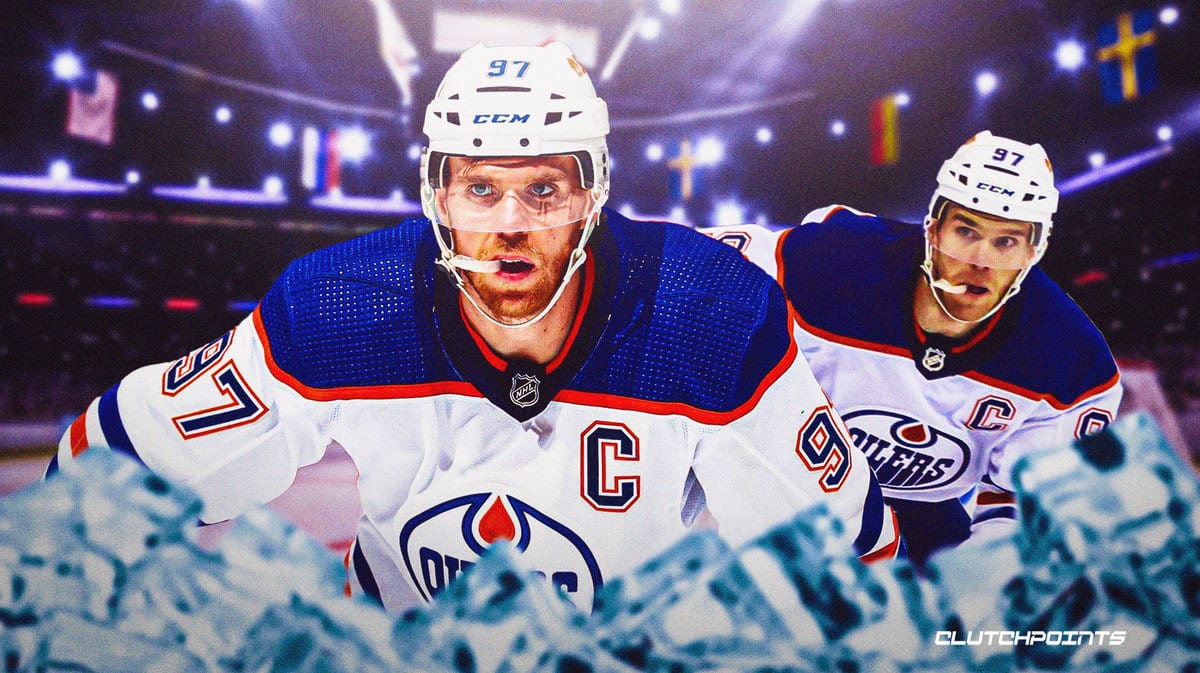 Our first active player on the list, McDavid has the potential to reach the top five of the rankings at the end of his career. McDavid has failed to reach the 100-point plateau twice in nine years, which came during injury-plagued seasons. No one has scored at McDavid's pace since Mario Lemieux and Wayne Gretzky, and McDavid is showing no signs of slowing down. Known for his speed with the puck, many fans note that he seems to get faster every year. Coming off a career-high 153 points in 82 games, many people wonder if McDavid can eclipse the two-points-per-game mark this coming season. While it's unlikely that anyone will eclipse Gretzky's records, McDavid can break into the top five before his career ends.
16. Dominik Hasek
Hasek may not have the winning resume other goalies have, but you can't hold that against him. Hasek was the most exciting goalie to watch, contorting himself into unthinkable positions and looking like no other goalie of his era. While most goalies adopted the new "butterfly" style, Hasek threw all technique out the window and focused on one thing: keeping the puck out of his net. One of the two members who rank above Yzerman on those Red Wings teams, Hasek led Detroit to two Stanley Cups. He also won two Hart trophies as MVP of the league, an unprecedented award for a goaltender. Naturally, he also won six Vezina trophies. His most memorable moment may not have occurred in the NHL as he led the Czech Republic to a shocking gold medal at the 1998 Winter Olympics.
15. Mike Bossy
Bossy will go down as one of the purest scorers in NHL history. It is a shame that Bossy was forced to retire with a career-ending back injury, as he was on pace to be the NHL's all-time goal-scoring leader. In his 10-year career, Bossy averaged 57.3 goals per season and showed no signs of slowing down. That doesn't mean Bossy didn't accomplish enough in his career, as he fit more accolades than most players can only dream about. Bossy won four Stanley Cups with the New York Islanders dynasty in the 1980s and was a First-Team All-Star five times. His goals per game of 0.762 ranks first in NHL history, and his points per game of 1.497 is third.
14. Patrick Roy
The top-rated goaltender on our list, Patrick Roy finished his career as a four-time Stanley Cup champion and innovated the position for years to come. Roy was a polarizing figure during his career, known for his superstitions and outlandish behavior. Roy took the league by storm, leading the Montreal Canadiens to two Stanley Cup championships in his early days. A falling out with management sent him to Colorado, where he resurrected his career and won two more Stanley Cups. Roy created the "butterfly" technique, which goaltenders everywhere currently use as their style. While people questioned it at first, there was no denying the success that came with it. Roy was best known for his clutch play, winning MVP of the playoffs three times, and performing for his teams when it mattered most.
13. Bobby Hull
It's pretty cool for your son to be on the list of one of the greatest hockey players ever. It's even better when you can join him on the list. Hull's place on this list could have been higher, but a seven-year stint with the rival WHA took away some prime seasons. Hull scored 610 goals in just 1,063 games and racked up plenty of accolades during his career. He was a Stanley Cup champion, three-time Art Ross trophy winner, and league MVP in 1965 and 1966. Some off-ice incidents hinder Hull's legacy in the memory of hockey fans, but there is no denying that he was one of the sport's first great players.
11. Guy Lafleur
Montreal Canadiens players of the 1970s were treated differently than any hockey player. The hockey-mad city of Montreal treated them as god-like figures, and Lafleur was one of the most respected. Known for his flowing gold locks as he sped down the ice in the helmetless world, Lafleur left the fans speechless with speed and skill that hadn't been seen in that era. He won five Stanley Cups as a member of the Canadiens and was the MVP twice. Another victim of injuries in his career, he amassed 1,353 points in 1,126 games over 17 seasons.
10. Mark Messier
Messier is the perfect combination of toughness and skill. The ultimate captain, the league has a leadership award in his honor that they give out at the annual awards show. No one held the same intimidation factor since the retirement of Gordie Howe, but Messier was the perfect juxtaposition to the grace of Wayne Gretzky. The pair won four Stanley Cups together in Edmonton, with Messier adding another after Gretzky's departure, and a sixth in New York. Messier finished with 1,887 points in 1,756 games, third on the all-time scoring list.
9. Nicklas Lidstrom
While not known for his offensive game like Bourque and Coffey, Lidstrom is as close as it comes to dethroning Bobby Orr as the best defenseman ever. Lidstrom was the rock of Detroit's blue line for 20 seasons, winning four Stanley Cups and seven Norris trophies. While not as flashy as some other members on this list, Lidstrom's best games were when you didn't notice him on the ice. For the 25 minutes per game that Lidstrom played, his teammates and fans knew nothing would be simple for the other team. However, he wasn't all defense, as he quietly contributed 1,142 points in 1,564 games. He was a perfect defenseman, and we may never see someone like him again.
8. Alex Ovechkin
The only drama in Alex Ovechkin's career will be if he can eclipse Wayne Gretzky's record and become the top goal scorer of all time. Ovechkin sits at 822 goals, 73 behind Gretzky for the No. 1 spot. While many people tried handicapping the race, thinking that Ovechkin would slow down, it doesn't seem to be happening. He scored another 42 goals in 2022-23 and, at his current pace, can likely break Gretzky's record at some point in the 2024-2025 season. The real question might be, will he stick around long enough to try and become the first 1,000-goal scorer in NHL history?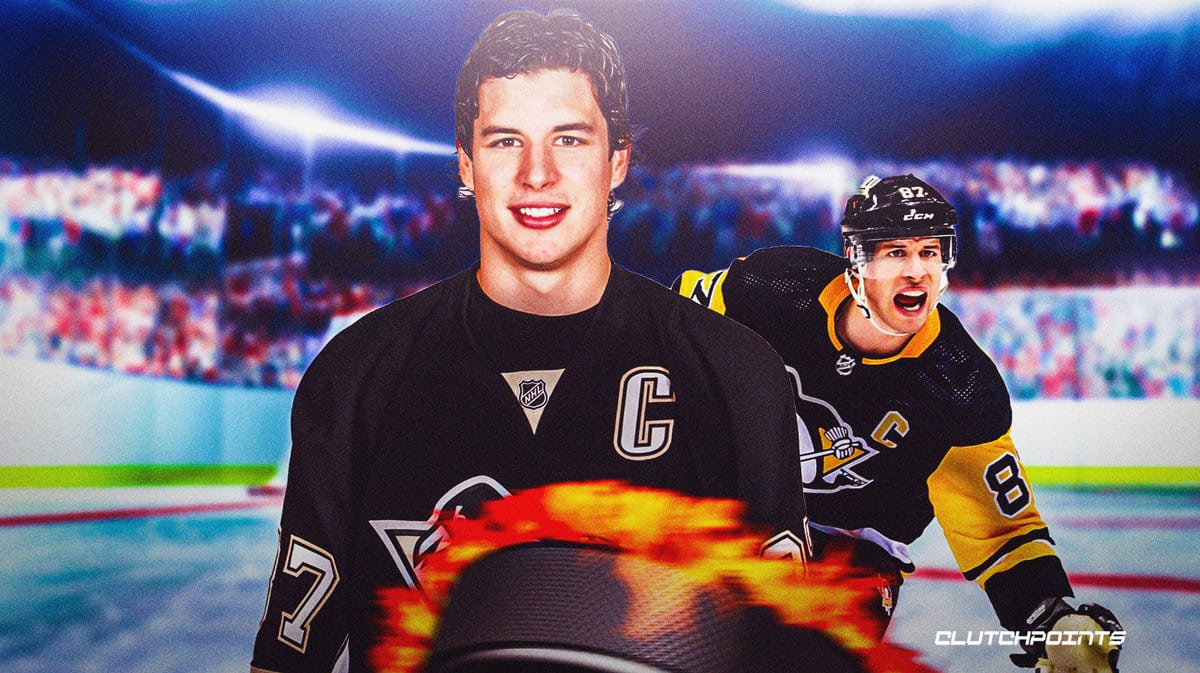 It is only fitting that a list of this subject matter would have Crosby and Ovechkin sandwiched together. Following in each other's footsteps for their entire careers, much has been made of the rivalry. While Crosby will never have a chance to break a historic record like Ovechkin, it's hard not to rank Crosby a spot ahead. Crosby has led his teams to much greater success, winning three Stanley Cups and a historic gold medal in the 2010 Olympics, when he scored the OT-winning goal on Canadian soil. He has 1,409 points in 1,108 games, and hockey fans will be left wondering what might have been if he hadn't had injury problems.
7. Jean Beliveau
The original star of the Montreal Canadiens, Believeau skated with Montreal for 20 seasons in the NHL. While many players from his era are disregarded, Beliveau's impact on the game is hard to ignore. He would still get a standing ovation when attending Canadiens games, up until he died in 2014. Beliveau racked up an astounding 10 Stanley Cups. His awards don't match others, but it is a testament to his unselfishness and team-first attitude. Mr. Beliveau was all about winning and did whatever it took to make it happen. He amassed 1,219 points in 1,125 games and another 176 points in 162 playoff games.
RECOMMENDED
6. Maurice Richard
While his numbers don't wow you due to his shorter career, Richard's legacy in the NHL makes up for it. He was the first player in NHL history to record 500 goals, a historic milestone in the league. His legacy as a goalscorer is immortalized by the NHL naming their award for top goalscorer each season after him. Richard wasn't just a goalscorer. He had a mean streak that sometimes got him into trouble, and a desire to win that followed Montreal Canadiens players of that era. It's hard to quantify how players from the pre-modern era would stack up to the game's best players now. However, Richard is one of the few players who transcended the game.
5. Jaromir Jagr
It's hard to believe that Jagr is still an active player. The Czech Republic native owns a team in his native country and still suits up to play in an occasional game for the team. Jagr was eligible to be drafted in 1990 when the Pittsburgh Penguins selected him. He has played in the NHL, went home to play in Europe, and returned to the NHL again. Jagr is second in points, with 1,921 in 1,733 games. He won two Stanley Cups in Pittsburgh and became a top-five player in history with his dominance in those years. Since he stuck around a little too long, younger fans remember him as the old guy who couldn't keep up. However, he was among the most exciting players NHL fans have ever seen.
4. Gordie Howe
Anyone whose nickname is "Mr.Hockey" is undoubtedly one of the greatest players ever. Much like Jagr, Howe didn't know when to give up playing. However, even in his older years, Howe managed to stay productive. His NHL career started in 1946 as a member of the Detroit Red Wings. He amassed four Stanley Cups, six Art Ross trophies, six Hart Memorial trophies, and was an All-Star 23 times. In 1,767 NHL games, he totaled 1,850 points and 1,685 penalty minutes. He would put the puck in the net just as quickly as he would eliminate his opponent with a punishing bodycheck. If he hadn't gone to the rival WHA, where he posted 508 points in 419 games, he could have made Gretzky's climb to the points record much tougher. After six years in the WHA, Howe returned to the NHL for one more season in 1979 to prove he could.
To add to his legacy, 17 years later, Howe suited up for the Detroit Vipers in the IHL, 52 years after his NHL debut.
3. Mario Lemieux
Unfortunately, No. 2 and No. 3 on our list were the closest to dethroning Gretzky as No.1, but their careers were cut short. Many people believe that Mario Lemieux was the best hockey player ever. The Athletic ranked Lemieux No. 2 on their similar list, and the NHL's winningest coach, Scotty Bowman, said, "He's No. 2, huh? You might have him too low. Mario's the best player that ever lived." If it hadn't been for a debilitating back injury and a cancer diagnosis that saw him miss some time, Lemieux could have surpassed Gretzky's feats. In 17 absence-filled seasons, Lemieux had 1,723 points in 915 games, a staggering pace of 1.88 points per game. If Lemieux had managed to stay on the same trajectory for a longer career, Gretzky's records would have been in trouble.
2. Bobby Orr
The man who singlehandedly revolutionized the way that defense is played. It's likely that with no Orr, someone might have come along and pushed up ice into the offense. It could have been Paul Coffey or Ray Bourque, but who's to say they would have played their style if they hadn't gotten the idea from Orr? Before Orr, defensemen didn't venture inside the opposing blue line, deferring the offense to their forwards. Then Orr changed the game, attacking up ice and generating offense himself. In a career robbed by knee injuries, Orr totaled 874 points in 596 games. He won eight Norris trophies and three Hart trophies. He also led the Boston Bruins to two Stanley Cups.
Next time you watch a game and are delighted by the offensive exploits of Cale Makar and Erik Karlsson, thank Orr for changing the game for the defenseman.
1. Wayne Gretzky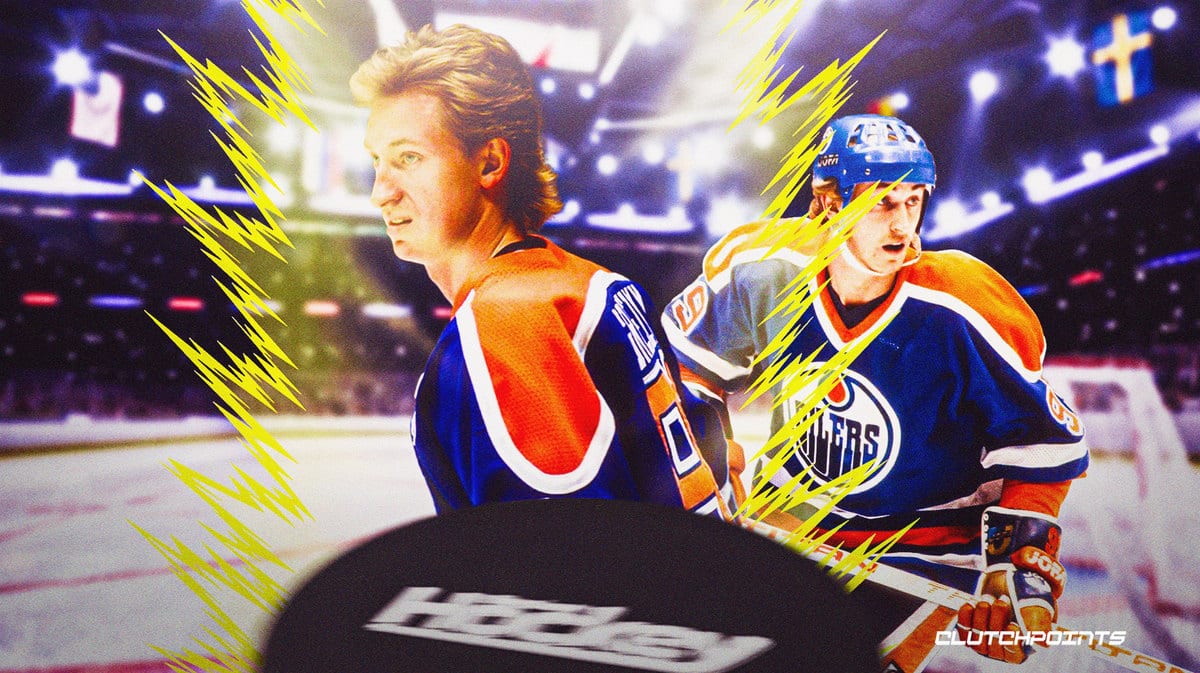 Gretzky's position as No. 1 on the ranking is no surprise. He holds a list of records that will never be broken (except for goals, as we learned earlier) and a trophy case that barely fits in a standard house. Gretzky amassed 2,857 points in 1,487 games, 926 points higher than Jaromir Jagr, who is No. 2. His 1,963 career assists would give him the points record if he had never bothered to score a goal. He won nine Hart trophies, 10 Art Ross trophies, and four Stanley Cups. Unfortunately, after leaving the Edmonton Oilers, Gretzky's teams couldn't reach the same success. He currently holds 62 records in the NHL and is the main reason for the NHL's climb to relevancy in the modern sports world. No one will ever mean more to the NHL in the past or the future.