It usually takes a few years for cornerbacks to get their footing in the NFL, but that wasn't the case for Jaire Alexander of the Green Bay Packers. He played 13 of the team's 16 games, racking up 66 tackles, one interception, and led the team with 11 passes defended.
The hope going forward is that Alexander can turn into a superstar in the league and be a key anchor for the defense for many years to come.
Alexander is entering just his second year in the league and Alexander isn't a household name just yet. Here are a couple of things you need to know about the former Louisville star.
3. He Was Originally A Wide Receiver
Alexander was a wide receiver up until the age of 16 when he met Willie Crete Jr. after he transferred schools. Crete was his high school football coach and instantly knew when he saw Alexander that he would be a very good cornerback.
He suggested to Alexander that he should switch from wide receiver and at first, he didn't want to hear it.
"I was like, 'Corner? I play offense,'" Alexander recalled via The Undefeated. "He said you're going to make your money at corner, so I tried it out and, sure enough, it got me where I'm at today."
He was still a raw cornerback during the college recruiting process because of the position change only a few years before, which caused his scholarship offers to be limited.
He chose Louisville over South Carolina and made the most of the opportunity and now he is a rising cornerback in the NFL.
2. LeBron James is his favorite non-football athlete 
When asked by DraftWire heading into the draft who his favorite athlete was, the answer was LeBron James, but for different reasons than most people have for picking James.
Most pick James because of his impressive stats and his world championships but for Alexander, it's all about how people look up to him.
"I gotta go with LeBron James. He's a great team player and leader on and off the court. I see people idolize him and I hope to become that person one day. I want people to look up to me off the field."
If Alexander continues to play the way he did during his rookie season, people will start to idolize him around Green Bay.
1. Alexander holds a soft spot in his heart for the Boys and Girls Club
During the annual "My Cause, My Cleats" initiative last year, Alexander wore cleats for the Boys and Girls Club and he has already been very involved during his time with the Packers.
Alexander grew up near Charlotte, North Carolina, and he spent a lot of time after school and during the summer at the Boys and Girls Club.
"Growing up, I played at a Boys and Girls Club from my Pop Warner experience," said Alexander via Packers. "A lot of those kids are less fortunate than others and it goes unnoticed because I was one of those kids. I was one of those who was less fortunate, but not everybody knew that. No one knew that."
It's always good to see players getting involved with a cause and Alexander has found his niche.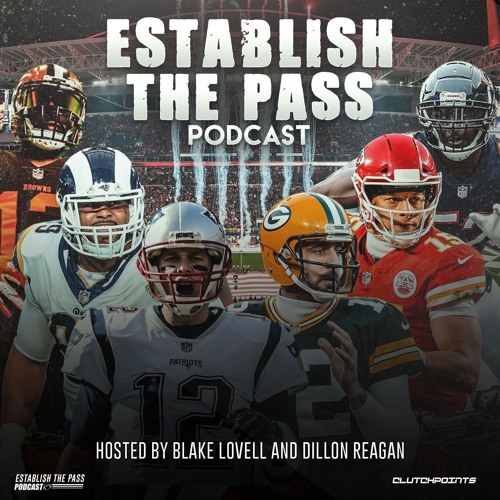 Full NFL Week 7 Predictions | CP NFL Pod