Denver Broncos pass rusher Bradley Chubb is entering his second season in the league, but he is already climbing up the rankings. He finished a standout rookie season playing in all 16 games and racking up 60 tackles and 12 sacks. But what about the guy behind the helmet?
Let's breakdown four things you need to know about the former North Carolina State University star.
4. Comes from a talented line of football players
Bradley's father, Aaron, was a standout with the Georgia Bulldogs and was drafted by the New England Patriots. His older brother, Brandon, played for the Wake Forest Demon Deacons and although he didn't make the NFL he did rack up 325 tackles during his college career.
Chubb is also cousins with Nick Chubb, who had a standout career with the Georgia Bulldogs and is now making a name for himself with the Cleveland Browns.
3. Chubb is one of the best players in NC State history
Chubb had a standout career with the Wolfpack and is going down as one of the best players in team history, especially on the defensive side of the ball. Chubb racked up 25 sacks and 54.5 tackles for a loss which are both team records.
Chubb was named the ACC Defensive Player of the Year and won the Bronko Nagurski, which is given to the nation's best defensive player. He also won the Ted Hendricks award, given to the nation's best defensive end.
2. His ancestors formed a town
Chubbtown, Georgia was formed in 1864 by Henry Chubb, one of Bradley's ancestor's as a free black community and it's something his family takes a lot of pride in. Bradley knows how much work went into establishing and building that town and it is something that is always on his mind.
"They were self-sufficient. That had to be the kind of hard work most people don't have to deal with," Bradley said via ESPN. "That's where I feel like I can look back and see where hard work comes from in our family, I really feel that way. Nick and I have talked about it, how our parents, and their parents, and their parents, could just lean on how much people had done before them and how it got passed along."
Bradley admits at first he didn't believe his father when he told him about the town, but learning more about the history has really opened up his eyes.
1. He is motivated
Chubb had 12 sacks his rookie season and for some, that may cause some complacency heading into year two. Chubb knows how much better he can be, and is ready to build on everything he has done.
"It just shows the hard work and stuff I've been putting into the rest of the season," Chubb said via ESPN. "I'm nowhere near where I want to be. I'm happy for the achievement, but right now, I just have to keep working and keep getting back to work and get a win."
Chubb likes the group around him and knows with hard work they can usher in the next era of Broncos football.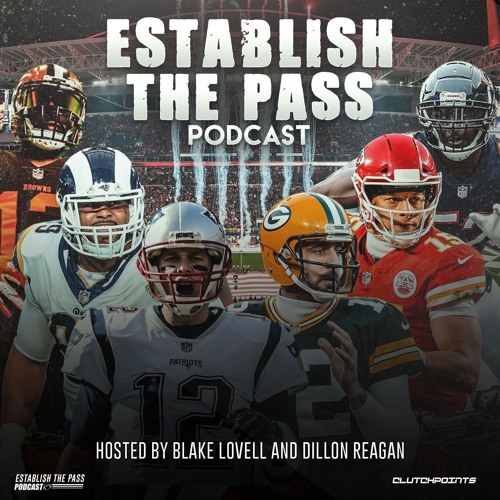 Week 6 Recap & Top Waiver Wire Pickups For Week 7 | CP NFL Pod