Bengals' Cordy Glenn will shift inside to make room for Jonah Williams at left tackle
The Cincinnati Bengals' Cordy Glenn will move to left guard to make room for rookie Jonah Williams at left tackle.
The Athletic's Paul Dehner (via Pro Football Talk's Darin Gantt) broke the news on May 20.
According to Paul Dehner of TheAthletic.com, the former left tackle is moving to left guard, and first-round pick Jonah Williams will be taking over at left tackle.

The 11th overall pick in the 2019 NFL Draft, Williams has some versatility, but the Bengals clearly view him as a building block.

Glenn, who has started 90 NFL games, all at tackle, said he and offensive line coach Jim Turner 'had a man-to-man talk' and that he is embracing the change.

The Bengals said they planned to tinker with a number of combinations, but it appears Glenn's shift inside is a permanent one.
Cordy Glenn is moving to left guard, he says. Says he is embracing it. "Coach Turner and I had a man-to-man talk." Jonah Williams to LT.

— Paul Dehner Jr. (@pauldehnerjr) May 20, 2019
However, new Bengals head coach Zac Taylor told The Cincinnati Enquirer's Fletcher Page on Monday things could still change. Other offensive linemen such as Clint Boling, Christian Westerman, Alex Redmond, and Kent Perkins could figure into the mix.
"I'm not ready to say on a couple of those guys; just take it day by day," Taylor told Page.
It turns out this won't be Glenn's first time to play at guard. He was one for most of his collegiate career with the Georgia Bulldogs. Glenn became a tackle during his senior year. He didn't have extensive practice at guard for 10 years until Monday.
Cordy Glenn on his move to left guard to make way for Jonah Williams at left tackle: "I ain't trippin. It's different. Just embracing it and trying to get better." https://t.co/garlKhbSkB

— Fletcher Page (@FletcherPage) May 20, 2019
When Page tasked Glenn if he expects to start at left guard for the season opener against the Seattle Seahawks, the latter said, "I don't know. We'll see."
As for Williams, he told The Cincinnati Enquirer he values having a veteran such as Glenn next to him on the offensive line.
It means a lot. He's a good veteran player, and he's able to communicate with me and make sure we're on the same page and everything.
Could the change in the Bengals' offensive line translate to more points on the board in 2019? It should be interesting to find out.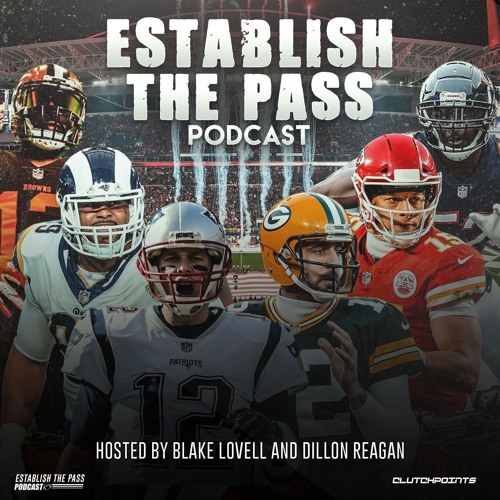 Week 7 Recap & Top Waiver Wire Pickups For Week 8 | CP NFL Pod