Browns GM John Dorsey says 'all options' at No. 1 still open
The Cleveland Browns are a unique position of holding the first overall pick in this year's draft that has given them the chance to snag any top prospective talent. The team has gone thoroughly through the process of assessing, which direction the franchise should at the selection.
However, there has been a growing notion that the team is headed toward taking a quarterback with the first overall pick with it seemingly being down between either USC's Sam Darnold or Wyoming's Josh Allen. With all that in mind, general manager John Dorsey has decided to not show his hand just yet by stating that all options are open to him at this point in time, according to Mary Kay Cabot of Cleveland.com.
"I said it to you about a month ago that I'm going to consider all options," Dorsey said. "I still have seven days before the draft. I still have to go through some of the processes. But my phone is still on. … But at the end of the day, you're going to do what's best for the organization."
Dorsey has also not ruled out the possibility of the team drafting running back Saquon Barkley at No. 1 despite the constant chatter about Darnold and Allen, or even trading the pick altogether.
With there still being over a week until the draft, there is no reason for the Browns to reveal what direction that the franchise will be heading with the top overall selection. There is still time to finalize their choice of who be the player that they strongly believe will be a cornerstone player for the next decade.
The indications at this point look to be a quarterback being the selection when the Browns are on the clock with the team weighing their options between Darnold and Allen. Regardless of who is selected, it is clear that whoever is brought in will be viewed as the quarterback of the future in Cleveland. This has put a tremendous weight on the Browns' shoulders to get this pick right.
There is still plenty of time for the organization to make a firm stand on which player they believe best fits their long-term outlook. It may just be something that will be determined once the team is officially on the clock next Thursday night.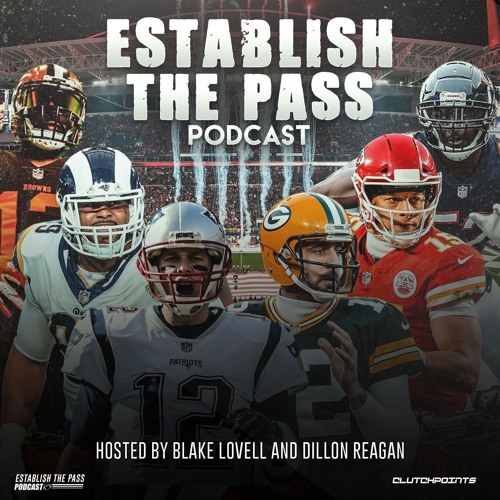 BIG QUESTIONS FOR EVERY NFC TEAM | CP NFL Pod