Jameis Winston replaces Ryan Fitzpatrick as Buccaneers QB vs. Bears
The era of "Fitzmagic" may have come to an end in Week 4 for the Tampa Bay Buccaneers. After struggling mightily early on and getting blown out by the Chicago Bears, the Buccaneers decided to bench Fitzpatrick and put Jameis Winston back into the game at quarterback.
According to a report from Ian Rapoport of the NFL Network, head coach Dirk Koetter had a quick hook for Fitzpatrick. That could mean that Winston will step back into the starting job for the rest of the season.
And here comes QB Jameis Winston for the #Bucs… It was a quick hook by coach Dirk Koetter, as Ryan Fitzpatrick goes to the bench.

— Ian Rapoport (@RapSheet) September 30, 2018
Winston was always expected to take over as the starting quarterback again at some point this season. As good as Fitzpatrick was playing, the Buccaneers do not have a future with him under center. Tampa Bay is built around Winston and it would have been extremely counterproductive to keep him benched.
If this is indeed the end of Fitzpatrick starting in Tampa Bay, he will have cemented his legacy as one of the best and most entertaining backup quarterbacks in the league.
Looking ahead at the remainder of the season, it will be interesting to see how Winston fares. Even though he is the future at quarterback, the Buccaneers have become increasingly frustrated with his off-the-field drama. If he is unable to come back strong, Tampa Bay could consider looking at other options.
Needless to say, the NFL will miss the "Fitzmagic" show. He put together one of the best stories to start the season and he will be missed.
Hopefully for the Buccaneers, Winston can come back in and get his team back on track. Tampa Bay is a talented football team, but there are quite a few holes for them to fill and Winston will need to step up.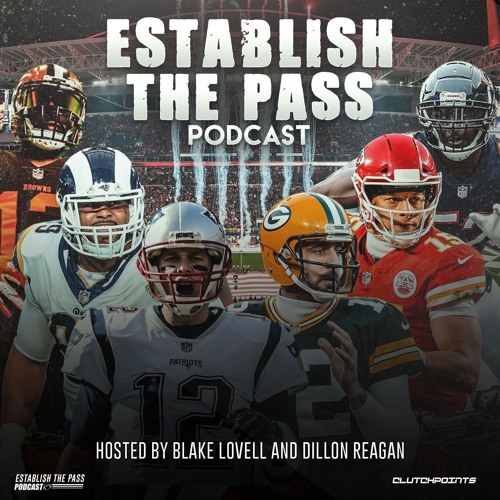 Week 6 Recap & Top Waiver Wire Pickups For Week 7 | CP NFL Pod