Dolphins sign former Bengals RB Mark Walton
The Miami Dolphins announced today that they had signed a slew of tryout players, but one was a standout in Mark Walton, the former Cincinnati Bengals running back.
We have signed the following tryout players: center Kirk Barron, cornerback Jamar Summers and running back Mark Walton. The team has waived/injured center Connor Hilland and safety Rob Rolle.

Full Release: https://t.co/c3aYwgKGoZ

— Miami Dolphins (@MiamiDolphins) May 12, 2019
After his apparent successful tryout, Walton will join a Dolphins running back room that consists of Kenyan Drake and Kalen Ballage as its two main contributors, so there could be some room for Walton to play if all things go well.
A former 2018 fourth-round pick, Walton was initially drafted by the Bengals out of the University of Miami, but due to a string of legal issues – including being arrested three times in 2019 – Walton was waived by the Bengals this offseason.
When asked about Walton's tryouts yesterday, new Dolphins head coach Brian Flores seemed to be willing to give Walton a second chance.
"I don't want to judge people based on one incident (or) two incidents," Flores said via ESPN. "I think it's a case-by-case situation for a player and just for people in general. That's kind of my stance."
Currently, Walton is facing a felony charge of carrying a concealed weapon along with misdemeanor charges of resisting an officer without violence, marijuana possession, and reckless driving.
Walton was also handed down a battery charge from a February arrest, and misdemeanor possession of marijuana charge from an arrest in January.
While the NFL could still potentially punish Walton, they have yet to issue any sort of statement on him, so for the moment the running back will be making it through to training camp with Miami.
For Walton, he'll likely be hoping to avoid any punishment from the NFL, but will also be looking to avoid any longterm legal punishment as well, so it will be interesting to see how this story unfolds.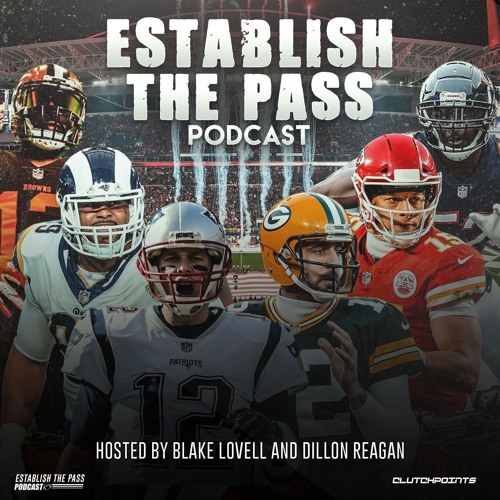 NFL Week 2 Predictions, Including Upsets & Betting Locks | CP NFL Pod