Bradley Cooper is one of the biggest names in the Hollywood scene. Cooper is known for starring in notable films such as A Star Is Born, Silver Linings Playbook, American Hustle, and many others. And of course, he is the voice of Rocket in the Guardians of the Galaxy trilogy. He is an Oscar nominee and a Grammy Award winner. Given Cooper's stardom, have you ever wondered how a Hollywood star like him lives? Now you can get a look at Bradley Cooper's $2.4 million mansion in Venice, Los Angeles, California.
In 2004, Bradley Cooper starred in the film called Wet Hot American Summer. Around this time, the Hollywood star purchased a 1,571-square-foot bungalow. For the acquisition, Cooper paid $1.2 million for the property. Fast forward to April 2023, he listed the same home on the market for double the price he paid for it.
Here are some photos of Bradley Cooper's $2.4 million mansion in the Venice neighborhood of Los Angeles.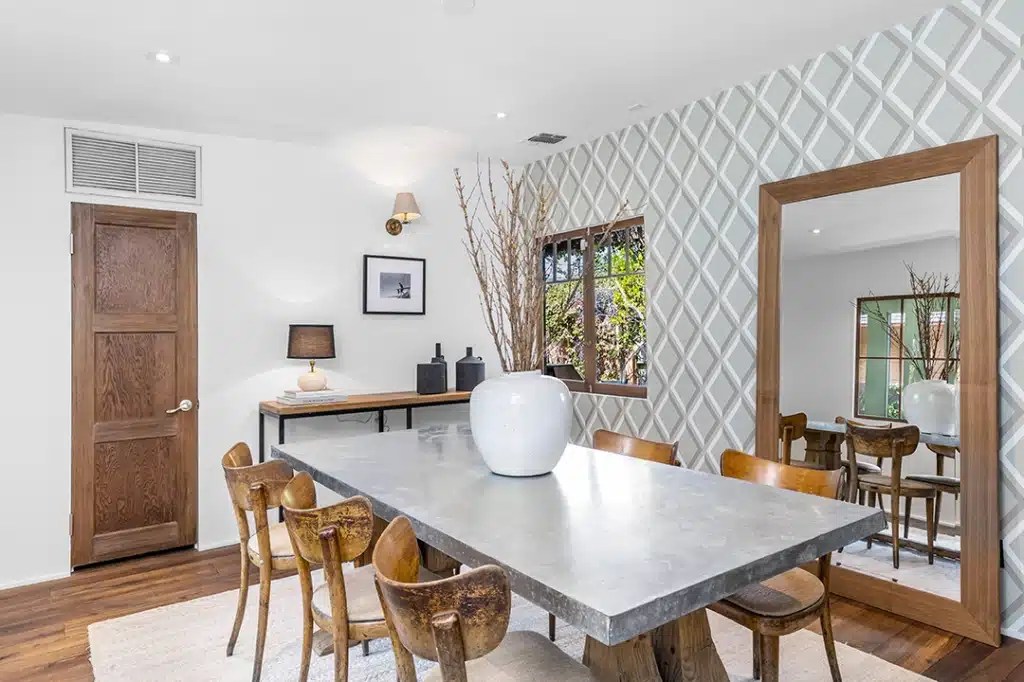 Photos courtesy of: Dirt
Bradley Cooper's 1,571-square-foot home includes two bedrooms and two bathrooms. Originally constructed in 1921, the home has gone through several renovations since then. The house features a spacious living room with a fireplace, a decent dining area, a modern kitchen, and many others.
However, it's the property's backyard that seems to stand out the most. Outside the home, the backyard includes plenty of green spaces, an outdoor dining area, and a barbecue fire pit.
Given that Cooper has starred in several films, it isn't a surprise that he is capable of affording a luxurious lifestyle. According to Celebrity Net Worth, Cooper has a net worth of around $100 million. He enjoyed a jump in his net worth, especially after scoring a huge payday from the major hit A Star Is Born. Furthermore, he's also getting a decent amount more voicing Rocket in MCU films.
Besides the $2.4 million Los Angeles mansion, Bradley Cooper also has other properties to his name. These include a $4.7 million home in Rustic Canyon and another $4.8 million home within the area. As of this writing, Cooper resides in his New York City townhouse, which he paid $13.5 million for in 2018.
Nevertheless, this is all the information that we have on Bradley Cooper's $2.4 million mansion in the Venice neighborhood of Los Angeles.