Vanessa Hudgens made a name for herself after starring as Gabriella in Disney's High School Musical film series. After her Disney career, Hudgens would go on to have a career as a solo artist and as an actress in several films. She is a Kids' Choice Award winner and a Teen's Choice Award winner. With Hudgens' decorated career, have you ever wondered how a Hollywood star like her lives? Here's your chance to look inside Hudgens' $7.5 million mansion in Studio City, a neighborhood of Los Angeles.
Around the same time she lent her voice in the film Entergalactic, the Kids' Choice Award winner treated herself by buying a Studio City mansion where Vanessa Hudgens and fiance Cole Tucker will no doubt spend a lot of time together when Tucker is not trying to make his way back to the major leagues. The purchase made Hudgens shell out $7.5 million.
Here are some photos of Vanessa Hudgens' $7.5 million mansion in Studio City.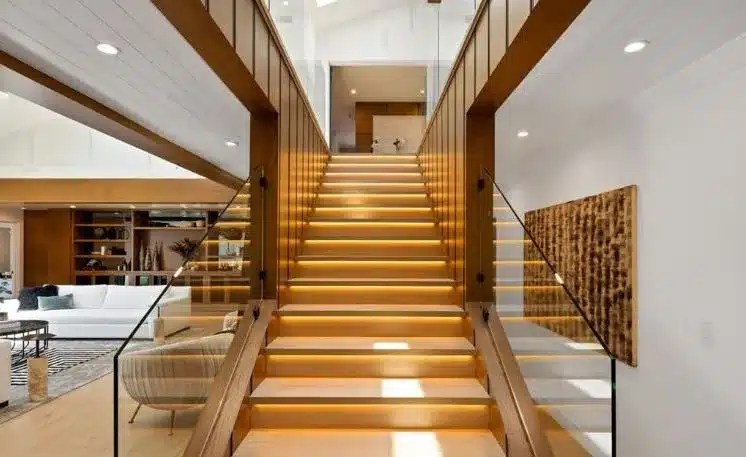 Photos courtesy of Dirt
Originally constructed in 1963, the Studio City home was rebuilt in 2022. Hudgens' property encompasses 7,249 square feet of living space. It includes five bedrooms and the same number of bathrooms. The mansion features a spacious living room, a handful of family rooms, a decent dining area, a modern kitchen equipped with high-end appliances, and a master bed suite that features a distinct dressing room and a sleek bathroom.
While the home's interior has been great, Hudgens should also have no problems enjoying some fresh air outside her home. The property's backyard features an outdoor patio, a barbecue station, an outdoor dining area, a resort-style swimming pool, a spa, and plenty of green spaces. With the home's amenities, it isn't a surprise as to why the former High School Musical star decided to pick up the mansion.
Hudgens rose to prominence after starring in Disney's hit film series High School Musical. Since then, Hudgens has appeared in several notable films such as Journey 2, Spring Breakers, Bad Boys for Life and many others. Hudgens has a net worth of around $18 million according to Celebrity New Worth. Apart from her lucrative acting career, she was also named the Global Tourism Ambassador of the Philippines. This is because she traces her roots back to the Philippines.
Aside from the $7.5 million property she just acquired, Hudgens is no stranger to living in Studio City. She first purchased a property in the same area back in 2008 before then selling it for $3.15 million. The former Disney Channel star also used to own a Los Feliz home, which she sold for $6.7 million.
Nevertheless, this is all the information that we have on Vanessa Hudgens' $7.5 million mansion in Studio City.