The real story behind the Mark Jackson NBA card with 2 murderers on it
More often than not, hobbyists have no regard whatsoever for base cards. These run-of-the-mill offerings have no value and just take up a lot of space inside a box. That's why those that don't feature big names, such as LeBron James or Luka Doncic, are discarded as quickly as possible. But among the base cards that have survived the test of time is a 1990 NBA Hoops with Mark Jackson on it.
Unlike most cards, this one has a very intriguing story behind it. We take a look below at why this old Mark Jackson is a favorite among collectors, as well as the current market.
The Reason Why This Mark Jackson NBA Card Is So Unique
The year was 1990, and the NBA was far from what anyone is used to these days. Michael Jordan would win his first title with the Chicago Bulls the next year, while Magic Johnson and Larry Bird were in the twilight of their careers. This was the time when the biggest names of the '90s, such as Karl Malone, David Robinson, and Reggie Miller, would get their feet wet in the league.
The 18th overall pick in the 1987 NBA draft by the New York Knicks, point guard Mark Jackson stands with commissioner David Stern. He was Rookie of the year in 1988 and is 4th all time in career assists. #MarkJackson #NYK #NewYork #Knicks #DavidStern #basketball #NBADraft pic.twitter.com/J7i6qND1hP

— The Thrill of Victory (@ThrillVictory) November 18, 2020
Among all of these players during this time was Mark Jackson, a 6-foot-3 point guard from the New York Knicks. He, along with Patrick Ewing and Charles Oakley, transformed the Knicks from a bottom-dweller in the East into a perennial playoff contender. Thanks to this change of culture, more and more fans would flock to Madison Square Garden to watch the Orange and Blue in action.
In one of those contests, a photo of Jackson was snapped while he was making a bounce pass near the sideline. Seated on the far left end of the image were two young men watching the game. Avid card fans identified these two as the Menendez brothers, Lyle and Erik.
Reddit is mostly bad but the other day I learned on that website that the Menendez Brothers are in the background of this basketball card and that logistically this would be between when they killed their parents and when they were arrested and I cannot stop thinking about it. pic.twitter.com/fMb5ugLX2m

— John Rosenberger (@JohnJohnPhenom) December 8, 2018
Back in August of 1989, these two committed the hideous crime of murdering their parents at home without anyone knowing about it. The pair went on to claim a massive insurance payout that allowed them to live a luxurious lifestyle. Both Lyle and Erik spent that money to purchase expensive watches, clothes, and cars. Among the items they bought were tickets to a basketball game at Madison Square Garden, where they would eventually be immortalized on an NBA card.
The brothers were eventually arrested in March 1990. It was only a few years ago when eagle-eyed fans saw the two on Jackson's card and authenticated their presence at that game.
The Current State Of This NBA Card
Hobbyists who want to own this unique card need not look that far. Thanks to a simple search on eBay, a lot of raw and graded options are available to those seeking this unique piece of memorabilia.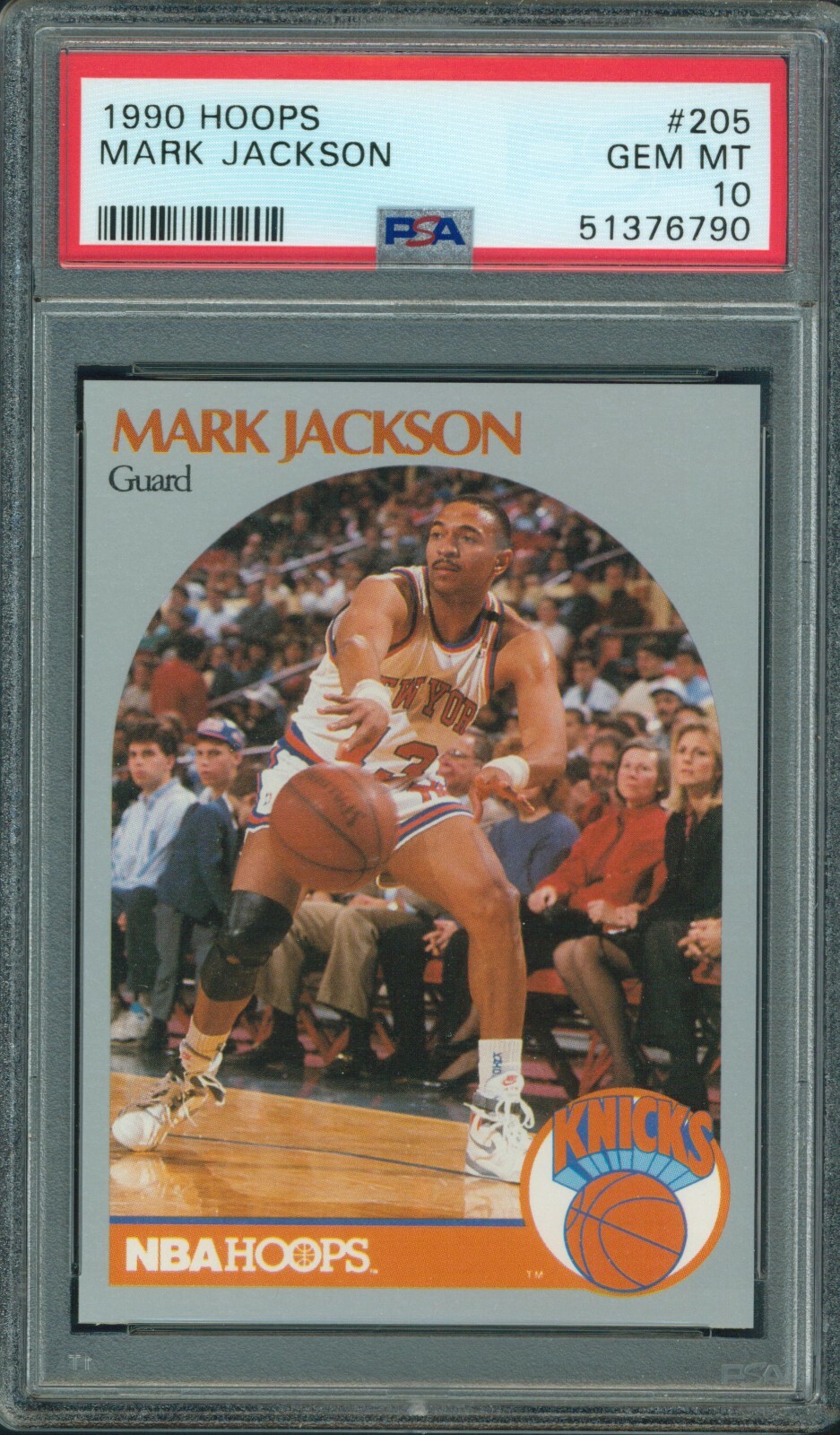 Recent values of ungraded 1990 NBA Hoops Mark Jackson cards go for $15. On the other hand, PSA copies of this card are currently priced at $456. All things considered, these prices are still affordable for most collectors.
Those who are into sports cards with distinct stories are going to place this Mark Jackson offering at the top of their list. Better find one in good condition now before they succumb to age, wear, or tear.