Adam Humphries explains why he picked Titans over the Patriots
Adam Humphries of the Tennessee Titans is considered one the most underrated wide receivers in the NFL today.
Last season, the 25-year-old out of Clemson finally broke out. Humphries played all 16 games for the Bucs — 10 as a starter — and finished with career-highs of 105 targets, 76 receptions, 816 receiving yards and five touchdowns.
As such, Humphries' value on the free-agent market soared, with the Tennessee Titans being the lucky suitors to pick him up this offseason. However, Humphries also had a shot at joining the decorated New England Patriots ball club, but ultimately decided to still take his talents to Nashville.
Titans Online's Jim Wyatt shared a tweet of Humphries' interview with the media regarding his decision to head to the Music City instead of the title-town of Foxborough:
.@adamhumphries13 on why he picked the @Titans over the @Patriots pic.twitter.com/UvUDHmbXas

— Jim Wyatt (@jwyattsports) March 14, 2019
One reporter mentioned that a "handshake deal" was already in place between the Humphries and the Titans, but the 5-foot-11 wideout still could've opted out of the deal until everything was made official on paper.
Humphries replied that he's a "man of his word" and that he's truly "excited" to join the Tennessee organization despite knowing the success he could've also had as a member of the Patriots and their rich history of developing wide receivers of his caliber.
All things considered, Humphries' decision to play for the Titans makes for more of an attractive partnership than the alternative. Tennessee is in dire need of a go-to receiver for quarterback Marcus Mariota, who finished the 2018 season with under 3,000 passing yards for the first time since his rookie season and a career-low 53.1 QB rating.
On the other side of the coin, New England is still stacked with plenty of receivers on its roster. In turn, Humphries would've had to share snaps with a crowded receiving corps.
This would've eventually meant that his overall value would diminish, whereas he'd have a better shot at becoming a top option for the Titans' young offensive core.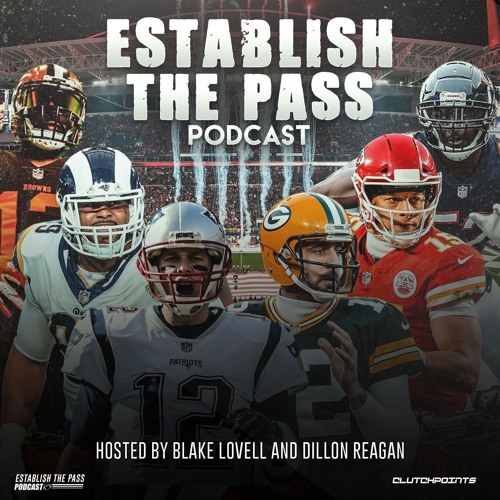 NFL Week 3 Predictions, Including Upsets & Betting Locks | CP NFL Pod