From LaMelo Ball to Tyrese Haliburton, Golden State loves just about everyone at top of 2020 NBA Draft
With a top two pick at their disposal, the Golden State Warriors have expressed their interest in not one, not two, but for almost all the top prospects heading into the 2020 NBA Draft, as per The Athletic's Sam Vecenie. With how the organization was recently playing with the media, they have been working to increase the esteemed value of the pick to which they are also willing to trade, given the right suitors.
So far, the Warriors have leaked or had reported interest in:

Anthony Edwards
James Wiseman
Deni Avdija
Tyrese Haliburton
Onyeka Okongwu
Obi Toppin
Killian Hayes
Devin Vassell

And that's assuming they don't trade the pick.

They've played the media draft process well. https://t.co/WWXFlFH6ay

— Sam Vecenie (@Sam_Vecenie) October 27, 2020
Some of the players also reciprocated the same level of interest to play for the Warriors, including Iowa State point guard Tyrese Haliburton, as quoted by Mike Schmitz on ESPN via Twitter:
"I think I'm a really good fit there," @TyHaliburton22 said regarding @warriors. "I think I can obviously come in and make shots as well + be in the 1st unit or lead the 2nd unit."

Full @Mike_Schmitz report ft. Haliburton on @espn >> https://t.co/cEustNjZWE pic.twitter.com/VFhlLnUUgC

— DraftExpressContent (@DXContent) October 27, 2020
Outside of the aforementioned list of amateur studs, an intriguing prospect in LaMelo Ball also reportedly left a good impression on the team's front office. According to The Athletic's Marcus Thompson, the 19-year-old cager "piques the Warriors' interest," and also noted that "a couple of people in the organization" consider the 6-foot-7 guard "super talented."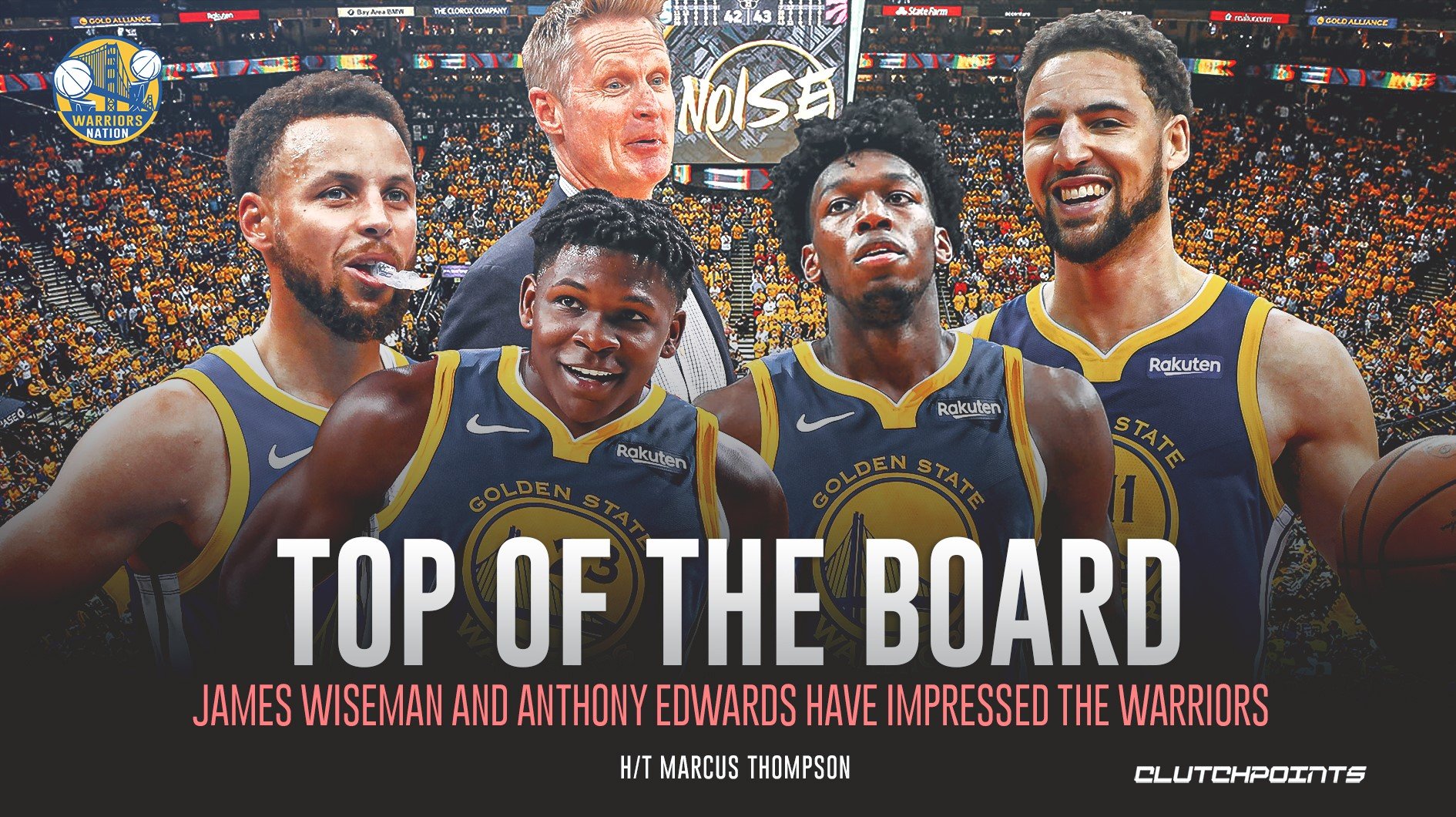 By holding meetings with prospects left and right, the Warriors seem to not have a clear cut choice on who to snag at the second overall pick. In another perspective, they could be using the media attention in order to gain significant leverage when they engage in trade talks involving the highly-coveted pick.
The upcoming offseason will be interesting to see if the Warriors' presumptive mind games will work to the team's advantage. Amidst all the uncertainty, only one thing is for sure, the team's front office will strive their best to reload their arsenal in order to dethrone the reigning 2020 NBA champion Los Angeles Lakers.