Eight NFL teams have been searching for a new head coach this offseason, and six of those teams have already hire their new leader. The first team to fill their vacancy was the Green Bay Packers, who replaced interim head Joe Philbin (who was filling in for longtime coach Mike McCarthy) with Tennessee Titans offensive coordinator Matt LaFleur.
LaFleur fits the trendy coaching demographic; he is a young (39) offensive mind who has worked with Rams head coach Sean McVay, the hottest name in football. When Los Angeles hired McVay back in 2017, it was a massive risk.
McVay was 31, a full five years younger than his starting left tackle, Andrew Whitworth. McVay's work with Kirk Cousins in Washington made him an attractive candidate, but when hired, he became the youngest head coach in NFL history by nearly an entire year. In spite of his age, McVay took the Rams offense, one of the worst in football, and transformed it into arguably the best. Los Angeles is a serious Super Bowl contender because of McVay's brilliance.
The NFL is a copycat league, so naturally, teams wanted to replicate the Rams' success. What better place to look than McVay's own assistants? The Titans took this to heart, and hired the Rams' offensive coordinator, LaFleur, as their own. LaFleur had previously been the quarterbacks coach in Atlanta, Washington, and at Notre Dame. His track record was solid, and he had the reverence of working closely with McVay. He seemed like the perfect coach to unlock the potential that dual-threat QB Marcus Mariota had.
There was just one problem; LaFleur wasn't the playcaller in Los Angeles. That responsibility was McVay's. Tennessee was taking a risk on LaFleur having a large part in the Rams' offensive turnaround. That risk didn't really pay off.
The Titans missed the playoffs, although that was because they lost the do-or-die primetime matchup against the Indianapolis Colts in the final week of the season. Injuries to key players like Mariota, Delanie Walker, and Jack Conklin derailed the offense, but Mariota missed only two games, and that doesn't fully explain Tennessee's lowly offensive performance.
The Titans ranked 25th in the league in total yards, not even reaching 5,000. They were 29th in passing, seventh in rushing (that ranking has a big asterisk next to it, which will be addressed shortly), and 27th in points scored. Mariota threw for 2,528 yards, the fewest of his career, even though he played in just 12 games during his rookie year. He threw for 11 touchdowns and ran for two more, while throwing eight interceptions and fumbling nine times.
Mariota was expected to take a big leap under LaFleur's tutelage; instead, he regressed hard. Derrick Henry finished with 1,059 yards rushing, but 585 of those came in the final four weeks of the season, and before his 238 yard outburst against Jacksonville, his season high rushing total was 58 yards. His performance against the Jaguars is a glimpse of what he can be, but LaFleur wasn't able to unlock that potential for more than two games.
Free agent acquisition Dion Lewis scored two touchdowns after getting to the endzone nine times for New England in 2017. Corey Davis was targeted 112 times but hauled in only 65 passes; for reference, Pittsburgh's JuJu Smith-Schuster, taken 57 picks after Davis, caught 111 passes. For the entire season, Tennessee's offensive weapons seemed underutilized, and their offensive rankings showed it.
That's not exactly the type of production that should get an OC considered for a head coaching position. Still, that's what happened. The Packers clearly needed to bring some innovation to their offense and introduce a new face to the team after McCarthy had strained the locker room, but was LaFleur really the best candidate available?
Sure, it's possible he could have a McVay-type impact now that he is in charge of a team and inherits an offense led by one of the best quarterbacks to play the game. But if Green Bay's offense starts to perform like Tennessee's did last season, things could get ugly very quickly. Rodgers is 35 and has suffered through injuries over the past few seasons. He cannot play forever, and as he gets closer to retirement, the Packers' championship begins to close. LaFleur needs to produce immediate results, and those results absolutely have to be better than the 25th-ranked offense.
The Packers have been in pursuit of the next Sean McVay in order to give the team one last shot at a Super Bowl before it's too late. LaFleur's work with McVay is what landed him the job, because it certainly wasn't his performance as the Titans' playcaller. This could end up being an excellent hire, and Green Bay could have found their coach for the next 20+ years. But LaFleur's track record as the main offensive mind is not good, and if this doesn't work, the Packers will have wasted the final years of Rodgers' storied career; something that will haunt them for decades to come.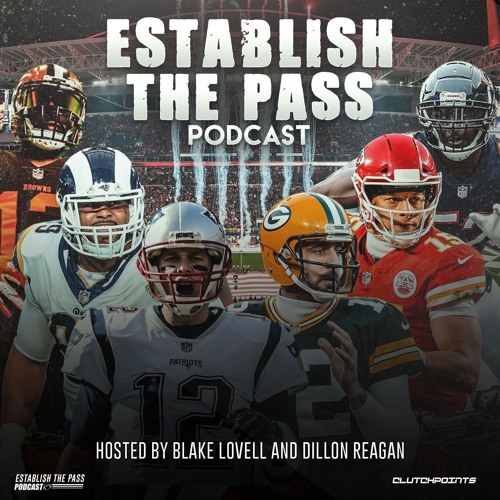 Fantasy Football Primer: Breakouts, Sleepers, & Top ADP Values | CP NFL Pod