The Pittsburgh Steelers happen to be one of the most storied franchises in NFL history, but they missed the playoffs for the first time in five years this past season. After a tumultuous start to the offseason, there are many questions left to be answered about the current Steelers team.
However, despite all of the drama and shortcomings, the Steelers will be returning to the playoffs in 2019 at least in part to these four reasons.
4. The offensive triple-threat lives on
While the triple-Bs are no more, the Steelers still have one of the premier offensive triple threats in the league. Ben Roethlisberger is coming off of a season where he led the league in passing yards with 5,129 and set a personal best in passing touchdowns with 34. He may be heading into his age 37 season, but Big Ben is still an elite NFL quarterback.
Besides Roethlisberger, the Steelers have the two Js, James Connor and Juju Smith-Schuster. In his first season as a starter, Connor posted 74.8 rushing yards per game and averaged one rushing touchdown for every game he started (12).
He also posted 55 receptions and 497 receiving yards, showing he can be a dual threat. Smith-Schuster, who was taken one round before Connor in the 2017 draft, also had a breakout season. He averaged 89.1 receiving yards per game and finished the season with 111 receptions, 1,426 receiving yards, and seven receiving touchdowns.
3. The pass rush is still strong
The Steelers defense is regularly trashed because of how strong the offense has been in recent years, but people have overlooked just how ferocious the pass rush is. In the 2018 regular season, Pittsburgh recorded 52 sacks which tied them for the league lead with the Kansas City Chiefs. That's the Kansas City front that boasted Chris Jones, Dee Ford, and Justin Houston, and the Steelers were able to match their production.
If you're looking for the reasons behind Pittsburgh's success up front, look no farther than all of the team's top draft picks in that unit. Defensive end Cameron Heyward was taken 31st Overall back in 2011, and he's been the anchor and most versatile pass rusher along Pittsburgh's defensive front.
If Heyward is the anchor, then T.J. Watt is the defense's hammer. Watt was taken with the 30th Overall selection in 2017 and in 2018, Watt recorded a team-high 13 sacks. Bud Dupree lines up opposite of Watt. The 22nd Overall pick in the 2015 draft has yet to live up to expectations, but he's still been a solid starter for the Steelers.
Stephon Tuitt, Jaron Hargrave, and Vince Williams were the other major sack contributors in 2018. All three, just like the three previous players, were drafted by the Steelers. This string of solid defensive selections has led to the Steelers owning one of the best pass rushes in the league.
2. Rookie additions
Let's face it, Williams and Jon Bostic are tough players, but they were never going to be able to replace Ryan Shazier. That could only potentially be done through the draft, which is why the Steelers traded up to get Michigan linebacker Devin Bush with the 10th Overall pick this year. Hopefully, he will be just as good of a player as Shazier was.
The Steelers took wide receiver Diontae Johnson from Toledo in the third round, and while that was surprising, I've learned to never question the Steelers when it comes to wide receivers. Just trust Kevin Colbert and Mike Tomlin on this one.
Cornerback Justin Layne was also a third-round selection, and this came as a relief to Steelers fans because the team needs young defensive backs taken in reasonable draft positions. Whereas Artie Burns already looks like a bust and Terrell Edmunds was a reach, Layne fell to the perfect position for Pittsburgh. I also expect running back Benny Snell Jr., tight end Zach Gentry, and edge rusher Sutton Smith will see some action this coming season.
1. A locker room finally free of drama
The departures of Brown and Le'Veon Bell from Pittsburgh have finally cleared the air in the Steel City. From Bell's holdout to Brown's locker room Facebook Live fiasco, the two superstars have generated tension and controversy over the last couple of seasons. Now that Bell is in New York and Brown is all the way across the country in Oakland, the Steelers will have a chance to reshape their leadership hierarchy, and it starts with Roethlisberger.
After a very public fallout with Brown, Roethlisberger apologized to his former top target. Now that Roethlisberger has seen exactly what can happen when a quarterback-receiver relationship goes wrong, he won't make the same mistake with Smith-Schuster. Connor will fill Bell's role and he will be more reliable then Bell when it comes to leadership. The University of Pittsburgh product wants to be a Steeler, something that Bell clearly wasn't set on.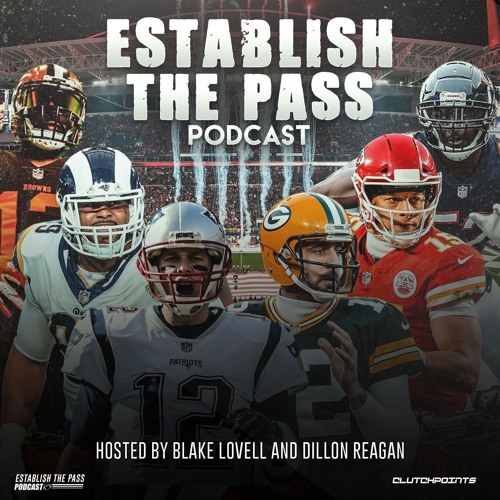 Week 10 Recap & Top Waiver Wire Pickups For Week 11 | CP NFL Pod