Best Tattoos in NBA history
Tattoos have been used by humankind to express emotions, ideals, and much more for centuries. In today's age, tattoos can mean a whole list of things. Many professional athletes like those in the NBA are covered in tattoos, some great, some not so great. Here are some of the best and most interesting tattoos in the league's history in no particular order.
J.R. Smith – Supreme
Former (for now) NBA player J.R. Smith has plenty of interesting tattoos, However, the one on his leg, the logo of clothing brand Supreme is notorious because the NBA league office threatened to fine Smith for every game that he didn't cover the ink.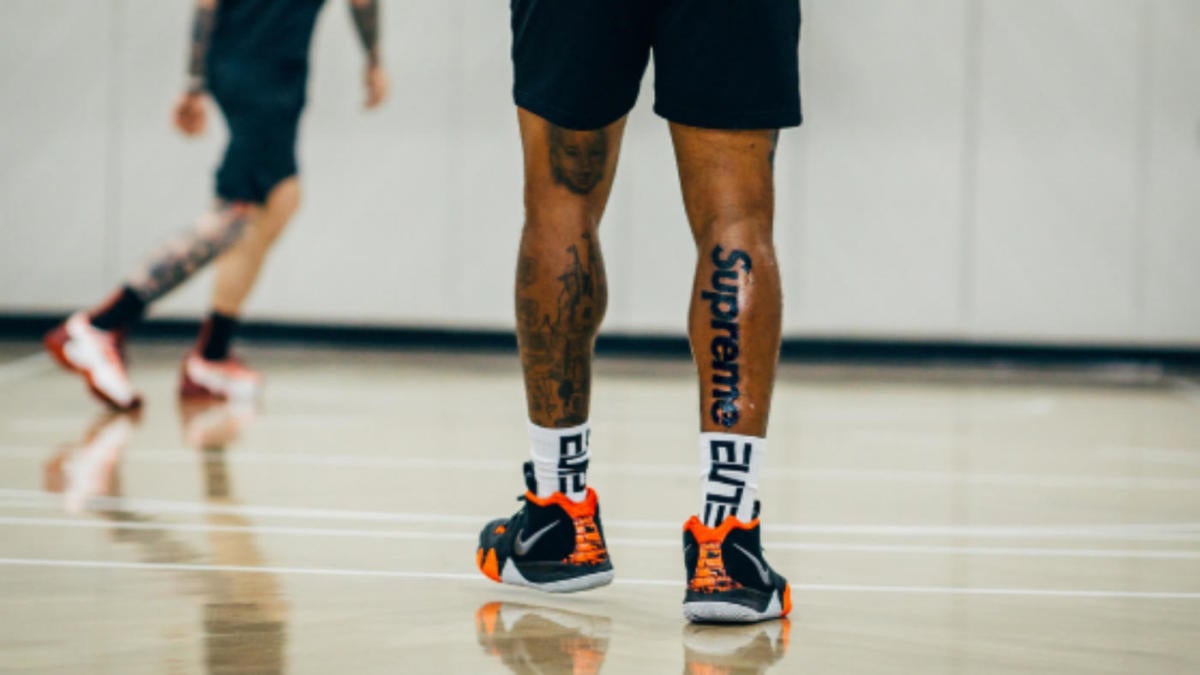 Chris Andersen – Wings
Chris "Birdman" Anderson is possibly the heaviest tattooed player in NBA history but one of his best is the red bird wings situated on his inner biceps which pair well with his nickname.
Andrei Kirilenko – Dragon back
Love it or hate it, the fact that this was Ak-47's first tattoo is impressive enough to get him on this list. Quite the commitment.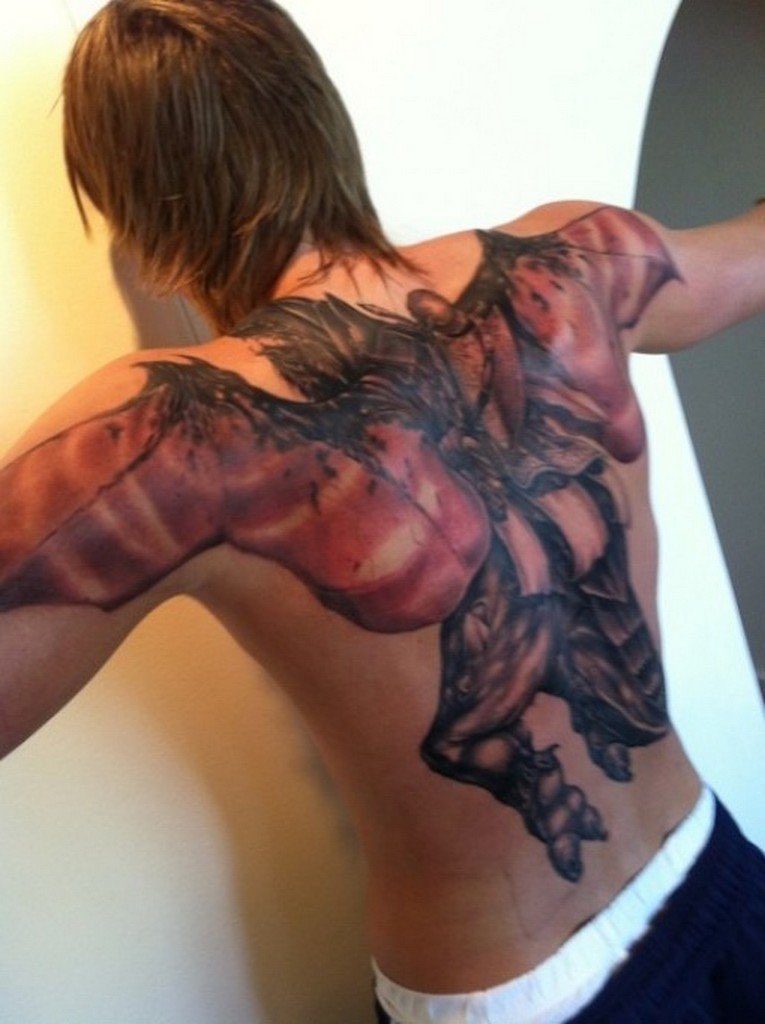 Austin Rivers -Right arm saint
I was tempted to go with Rivers' leg tattoo of Martin Luther King Jr. but I decided to go with his gorgeous tattoo of what appears to be a saint on his right arm (and the whole sleeve in general)
Kenyon Martin – Backpiece
Former NBA big man Kenyon Martin has an exact tattoo replica of his girlfriend's lips on his neck but perhaps more impressive is his large back tattoo which depicts a cross with the words "I Shall Fear No Man But God"
Mario Chalmers – Super Mario
When you're name is Mario, you will inevitably be linked with the famous Nintendo character for the rest of your life. The former Miami Heat point guard took advantage and has a tattoo of the character with a basketball on his arm.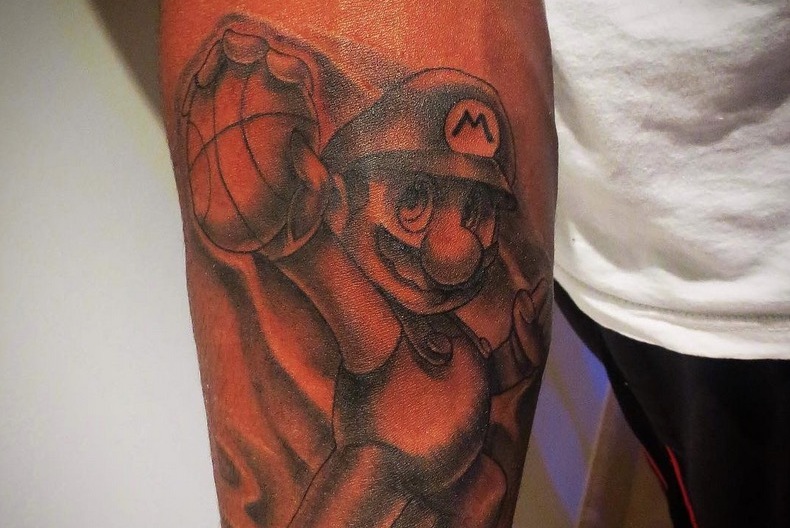 Steven Adams – Polynesian design
Not only do Oklahoma City Thunder Center Steven Adams' arm tattoos look really cool, but they also have meaning.
A native of New Zealand with Polynesian and Tongan culture, Adams' design is similar to what is seen across that area of the world and is a big part of the Kiwi culture and heritage.
Markieff and Marcus Morris – Twins 
Twins and former teammates Marcus and Markieff Morris are already hard to tell apart. But, when the two forwards have nearly identical tattoos to match, you can't help but be impressed.