NFL.com has favorable comparison for new Jaguars' pass rusher Josh Allen
The Jacksonville Jaguars spent the early portion of their 2019 NFL Draft continuing to stack up a defense that was already one of the fiercest in the league, drafting Kentucky linebacker Josh Allen with the seventh overall pick in the draft.
Thankfully for Jaguars fans, Allen was one of the highest touted players coming into the draft, and looks to be an instant playmaker once he hits the field.
According to NFL.com's prospect tracker, Allen finished with a 6.66 grade, good enough to be given a designation of possible Pro Bowl caliber player, and an NFL comparison to Minnesota Vikings linebacker Anthony Barr.
Thanks to a stellar combine workout in which he posted a 4.63 40-yard dash, 28 bench press reps, and 118-inch broad jump, among other things, Allen looks to be a force as soon as he lines up across opposing offenses, and NFL Analyst Lance Zierlein credits that to his elite physical traits.
Not only does Allen boast some incredible speed and explosiveness for someone his size, but he also comes equipped with the ability to drop back into coverage at times. With that type of versatility and sheer skill, the Jaguars should have no trouble finding a spot for him on a defense that already has the likes of Jalen Ramsey, Myles Jack, and Calais Campbell.
If the Jaguars want to climb back into contention in the AFC, it'll likely be on the back of its defense, and thankfully for the team, the defense is certainly up to the task. With a newfound leader in quarterback Nick Foles and the foundation of a great defense already there, the Jaguars might just be ready to leapfrog back into an AFC playoff push.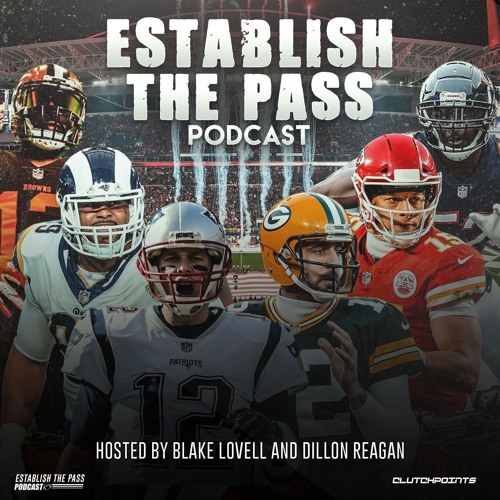 Week 6 Recap & Top Waiver Wire Pickups For Week 7 | CP NFL Pod