Report: Dez Bryant not expected to sign with any team prior to draft
Free-agent wide receiver Dez Bryant still hasn't caught on with a new team since he was cut by the Dallas Cowboys a couple weeks ago. And according to NFL Network's Ian Rapoport, Bryant likely won't do so in the coming days, either.
Rapoport reports that Bryant isn't expected to sign with another team prior to the draft, which begins on Thursday, April 26.
Team-building doesn't stop with the draft, and it won't for one WR-needy team: Free agent WR Dez Bryant isn't expected to sign prior to the draft — a rare big-name FA to sign in May. Will be interesting to see how it shakes out with the pass-catchers.

— Ian Rapoport (@RapSheet) April 25, 2018
Bryant has not had quite as much interest on the open market as he likely would've anticipated. After his release, he sounded out teams in the NFC East that he'd like to stay in the division to play Dallas twice a year. However, none of the Washington Redskins, Philadelphia Eagles, and New York Giants – despite their release of Brandon Marshall – has shown interest in signing him at this point.
The Baltimore Ravens and the Buffalo Bills have reportedly had interest in the former Cowboy. But after signing former Saints wide receiver Willie Snead, the Ravens are now out of the running for Bryant. Dez going to Buffalo is also reported to be "unlikely" to happen, although things could still change given the tepid interest in him.
With the NFL Draft about to begin, teams are likely focusing all their energy on getting their draft boards in order. Perhaps they are also waiting to see if they could land a younger, cheaper wideout in the draft instead of signing an older and more expensive option in Bryant.
Chances are there will be a team that does eventually land Dez. Even though he hasn't been at the elite level he was once in recent years, he can still be a productive receiver who can contribute on the right team. He'll just have to wait a bit longer to determine exactly what that team is.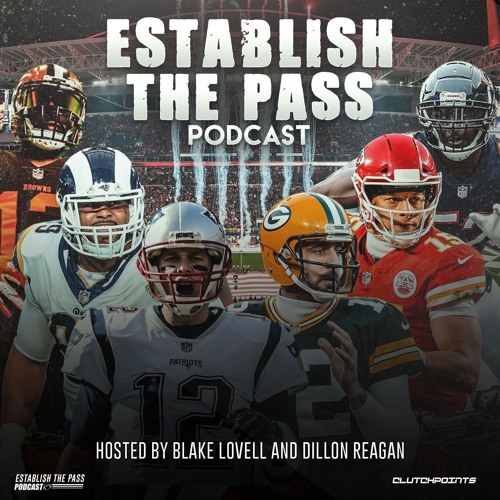 Week 10 Recap & Top Waiver Wire Pickups For Week 11 | CP NFL Pod