When it comes to rookies, most basketball fans would turn to the draft classes of 2017, 2018, and 2019 as some of the most talented in the league right now. Rightfully so, because the likes of Jayson Tatum, Donovan Mitchell, Luka Doncic, Trae Young, Zion Williamson, and Ja Morant came from these classes. While they're all the rage among collectors these days, rookie cards coming from the 2014 NBA Draft also deserve attention. Oddly enough, a reason for this is for a at-the-time unknowns such as Nikola Jokic. 
While some consider this particular class to be a weak one, this simply isn't the case anymore. You've got Zach LaVine going insane on offense during the regular season, Jerami Grant becoming the top guy for the Detroit Pistons, and Jordan Clarkson becoming the Sixth Man of the Year. But of all the stars from this class, there are three who stood out in the card market this season.
We take a look below at who these three players are and how their cards have risen in value in the past months.
Julius Randle
Julius Randle was on a mission all season long for the New York Knicks. While some taught his ceiling was limited, the power forward would go on to prove them wrong along the way.
During the regular season, Randle took a leap in all aspects of his game by notching 24.1 points, 10.2 rebounds, and six assists per contest. He also improved his outside shot by connecting 41% from downtown.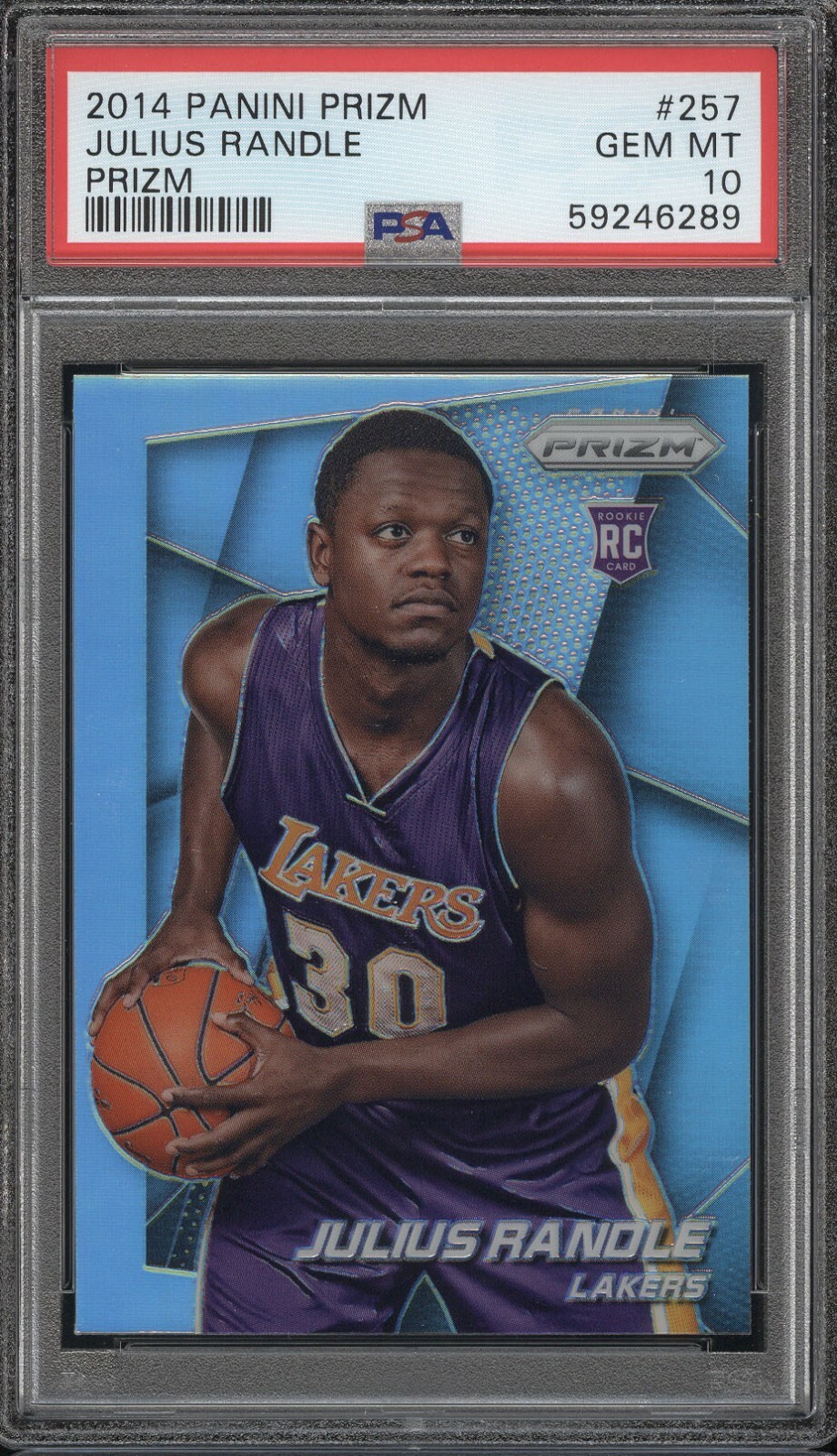 His ascension to franchise player status is one of the key reasons why the Knicks went from bottom dwellers to playoff participants. Likewise, Julius Randle rookie cards have also enjoyed a boost in value, especially during the past few months. Last April, his PSA 10 Prizm Silver rookie card sold for $420. A month later, that same card is now worth $795.
Joel Embiid
Another standout from the 2014 Draft Class who's making a lot of noise recently is Joel Embiid. After five years of playing in the NBA, it's only this year when the All-Star center was included in the MVP conversation. With averages of 28.5 points and 10.6 rebounds over the course of 51 games, Embiid has helped the Philadelphia 76ers finish the regular season with the top seed.
That level of talent has now translated well into the postseason. Embiid is currently averaging 27.4 points and 9.9 rebounds in the eight games he played against the Washington Wizards, and currently, the Atlanta Hawks. And while he's battling injuries all throughout these two series, the impact Embiid contributes to Philadelphia cannot be equaled.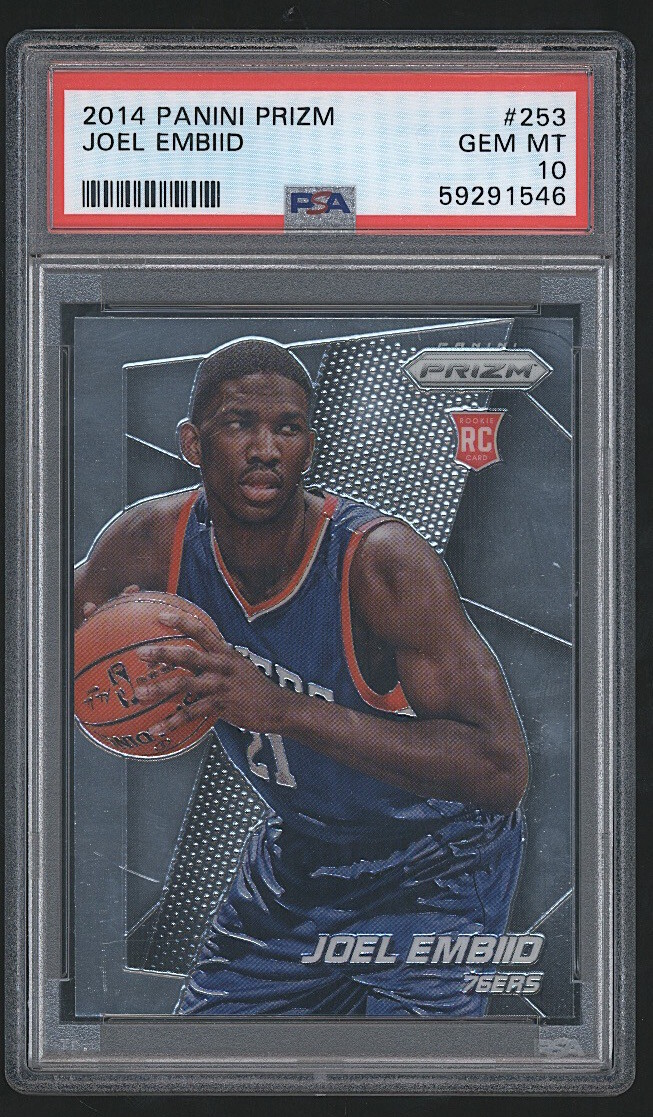 His rookie card value, meanwhile, is also going up. Before May ended, Embiid's PSA 10 base Prizm rookie card was valued at $700 on eBay. That figure went down at the start of June to $455. Now, his card value has rebounded up to $567.
Nikola Jokic
During the past few years, the 2014 NBA Draft Class was all about Embiid, Andrew Wiggins, and Aaron Gordon, among others. While Embiid has proven himself as an All-Star talent, the other two weren't quite as fortunate to make the leap. The biggest surprise from this class, instead, came at the 41st pick – Nikola Jokic.
The All-Star center proved to be the most talented big man to step on the court for a long time. During the regular season, he posted 26.4 points, 10.8 rebounds, and 8.3 assists in 72 games. He also boasted a league-leading 9.2 offensive box score, making him the favorite to win the MVP award for months now.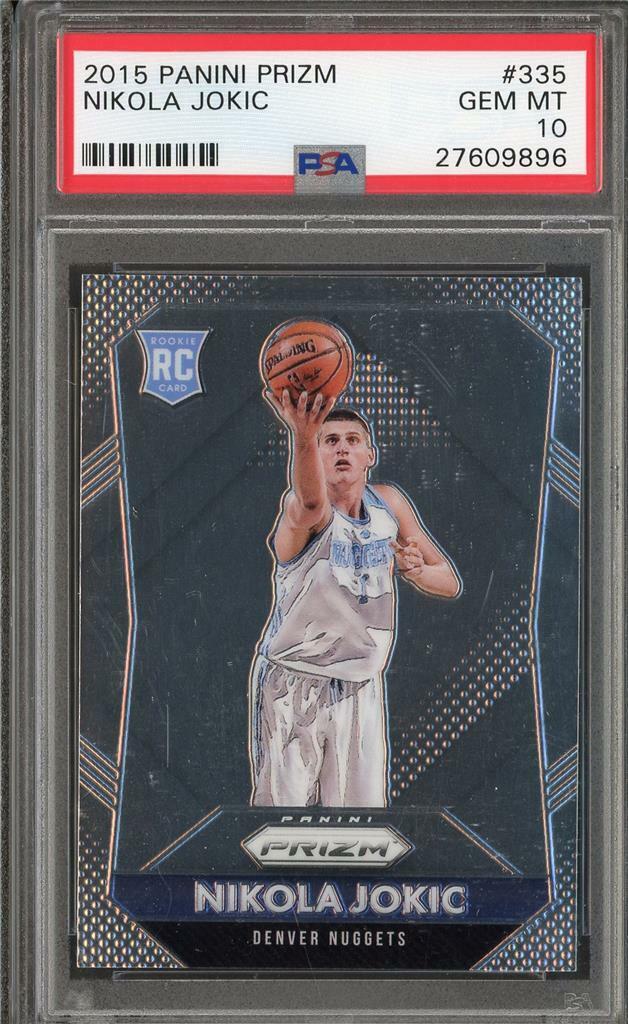 And while Denver was swept by the Phoenix Suns recently, Jokic's accomplishment this season cannot be understated. The All-Star's worth on the court has also translated well to his value in the card market. Back in May, Jokic's PSA 10 Prizm Silver rookie card was valued at $4,555. A month later, that figure has jumped up to $6,500.
While most people slept on the 2014 NBA Draft Class, three of its members have been on a tear all season long. Their cards are also making a killing in the market these past months. Those who need to diversify their collection with valuable cards would do well to take a look at these guys and their rookie cards. After all, Nikola Jokic, Julius Randle, and Joel Embiid don't look like they will be slowing down anytime soon.