The Tampa Bay Buccaneers have undergone some changes this offseason. First and foremost, they hired Bruce Arians as their new head coach.
This move came after the franchise decided it was best to go in another direction after firing Dirk Koetter after three seasons with the team. Koetter went 19-29 over that span and failed to make the playoffs in every season.
Now with Arians, things feel different heading into the 2019 season. Everywhere that Arians has gone, he has helped drastically improve that team. For instance, the Arizona Cardinals went 18-30 from 2010-2012 under Ken Whisenhunt.
Then, Arians stepped into the building and had three straight seasons of having 10 or more wins. He also helped revive Carson Palmer's career and was one step away from a Super Bowl in 2015.
In 2019, Arians will be tasked with rejuvenating Jameis Winston's career and helping him turn into a franchise quarterback. That will be a tall task but one that Arians isn't afraid to take a shot at.
The Buccaneers have struggled to have much success in recent years but things could be trending upwards under the new regime. Tampa Bay still has needs that need to be addressed on their roster with free agency being the only source of finding players.
Of course, the entree portion of free agency has passed but there are still valuable players available for the choosing. Currently, the Buccanneers mainly need assistance on the defensive side of the ball.
Particularly, at the cornerback position where the Buccaneers have struggled to find a long-term solution at corner since Ronde Barber. On the depth chart right now, Vernon Hargreaves and Carlton Davis round out the starting cornerback duo.
Hargreaves has shown flashes of why he was the 11th overall pick in the 2016 NFL Draft. Although, the past two seasons he has struggled to stay on the field due to injuries and struggles on the field.
Davis, on the other hand, started in 12 games for the Buccaneers in 2018. The Buccaneers cornerback may have started in 12 games in his rookie season last year but he didn't impress much throughout the season.
So who could the Buccaneers find in free agency that would help provide a boost in their secondary? Morris Claiborne is the easy answer and solution to Tampa Bay's problems.
Claiborne is currently a free agent after spending the last two seasons with the New York Jets. With the Jets, Claiborne amassed 100 total tackles, three interceptions, and 22 pass deflections. His production alone would vastly improve a less than stellar secondary for the Buccaneers.
Last season, Tampa Bay ranked 26th against the pass. This offseason, the Buccaneers realized they needed to make some changes and have brought in three rookie cornerbacks. One of them may end up panning out but there's no doubt that the Buccaneers lack experience in the secondary.
Thus, signing Claiborne immediately brings a veteran presence into the locker room. A coach like Arians who has been part of Super Bowl teams knows how important it is to have productive veterans on the roster.
Adding Claiborne makes a ton of sense, especially considering that there would be some continuity between him and the Buccaneers new defensive coordinator. When Arians was hired, he immediately turned to Todd Bowles to join his staff to run the defense.
Of course, Bowles has spent the last four years as the head coach of the Jets—where Claiborne played for the last two years. Therefore, Bowles knows from personal experience how talented and productive that Claiborne can be in his defense.
Maybe adding Claiborne would also light a fire under Hargreaves—who desperately needs to step up in 2019. The current personnel of the Buccaneers secondary is shaky but adding Claiborne would provide some comfort to the situation.
After all, when you're in a division with the New Orleans Saints and Atlanta Falcons, you're given the responsibility of covering guys like Michael Thomas and Julio Jones. Currently, it's tough to feel comfortable with any of the current corners on the roster covering those guys.
The Buccaneers have a few needs on their roster but cornerback is definitely their weakest position.
As a result, Tampa Bay should target Morris Claiborne in free agency to help patch a hole on their defense.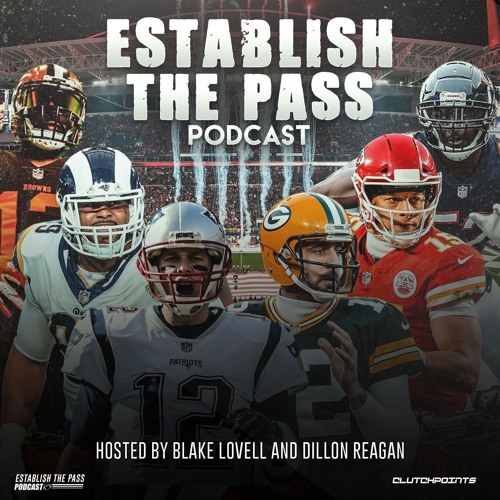 Week 4 Recap & Top Waiver Wire Pickups For Week 5 | CP NFL Pod