5 insane Panini NBA Hoops cards from Panini that will blow your mind
Those in the hobby know how excruciating it is to wait for sets that feature the hottest rookie cards. This is true, especially during the onset of the COVID-19 pandemic when the distribution of the newest sports card products halted for quite some time. The story is different now with Panini churning set after set, much to the joy of collectors everywhere. The latest to hit the market is one of their staple products: NBA Hoops.
This set, in particular, has been eagerly anticipated by hobbyists for the past few months. After weeks of action, it's clear now who the hottest rookies in the NBA are. With the release of this product, collectors can go chasing the cards of these guys.
To give you an idea of how insane they are, here are the 5 sickest NBA Hoops cards from Panini's latest offering.
5. NBA Hoops Rookie Ink Josh Giddey Auto Red 24/25
While most of the attention has been on Cade Cunnigham and Evan Mobley, little fanfare was given to Josh Giddey when he entered the league last year. Well, that isn't the case anymore with the Oklahoma City Thunder's top rookie bringing down the New York Knicks in their own house with a historic triple-double.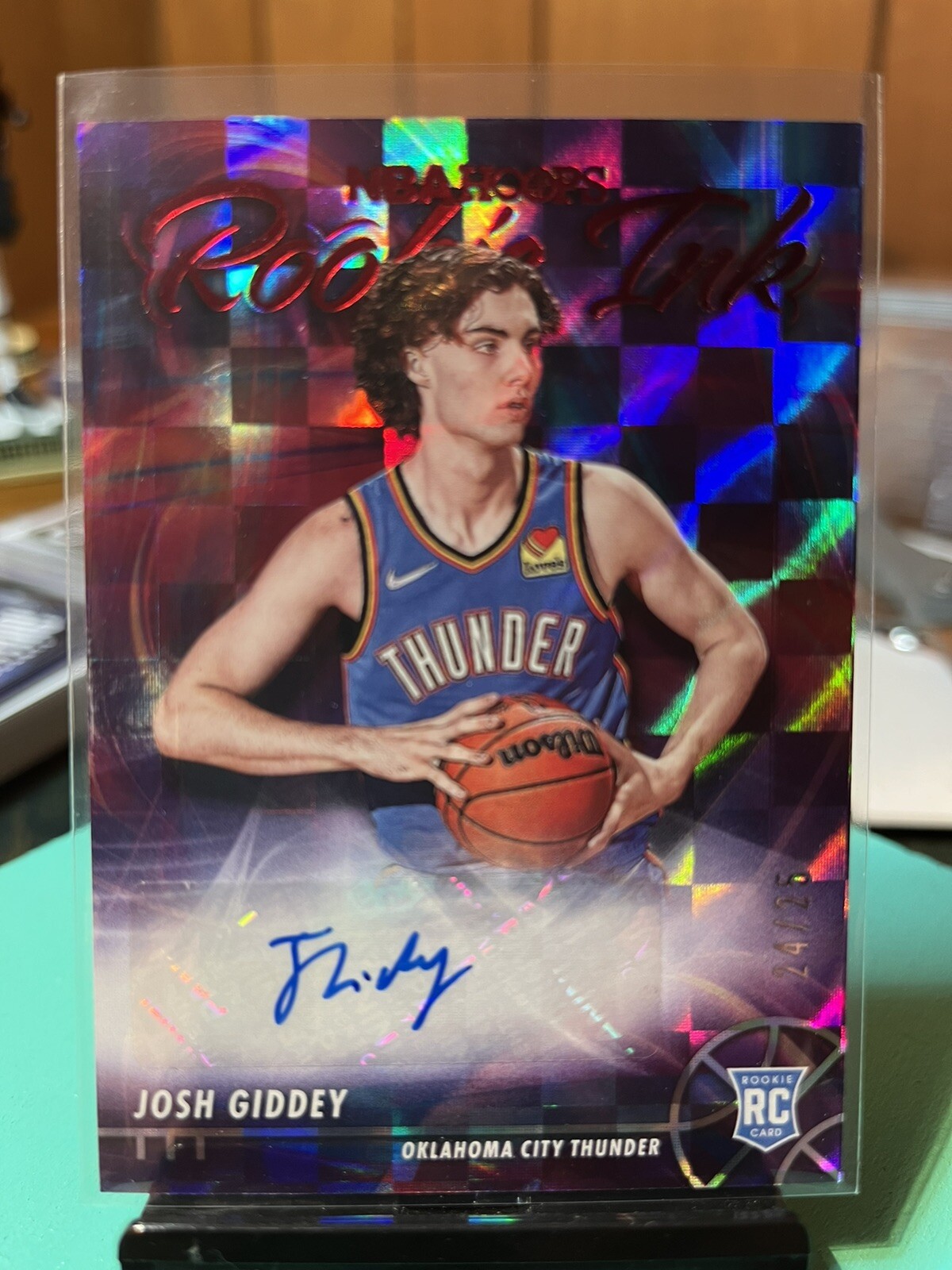 In light of this amazing feat, there's no better Giddey rookie card to own from Panini's latest NBA Hoops set than this auto worth $989. Although it isn't a signed on-card, the pull's overall look and limited print run make it a worthy addition to any collection.
4. NBA Hoops Rookie Ink Evan Mobley
Looking at the Cleveland Cavaliers this season, most fans are still surprised how good they've become after several years of languishing in the bottom. A big part of this progress can be attributed to the arrival of Mobley to The Land.
In 34.1 minutes per game this season, the big man is posting 14.9 points, 8.1 rebounds, 2.6 assists, and 1.6 blocks. Pair him with a core of Darius Garland and Jarrett Allen and the Cavaliers can play effectively on both ends of the court.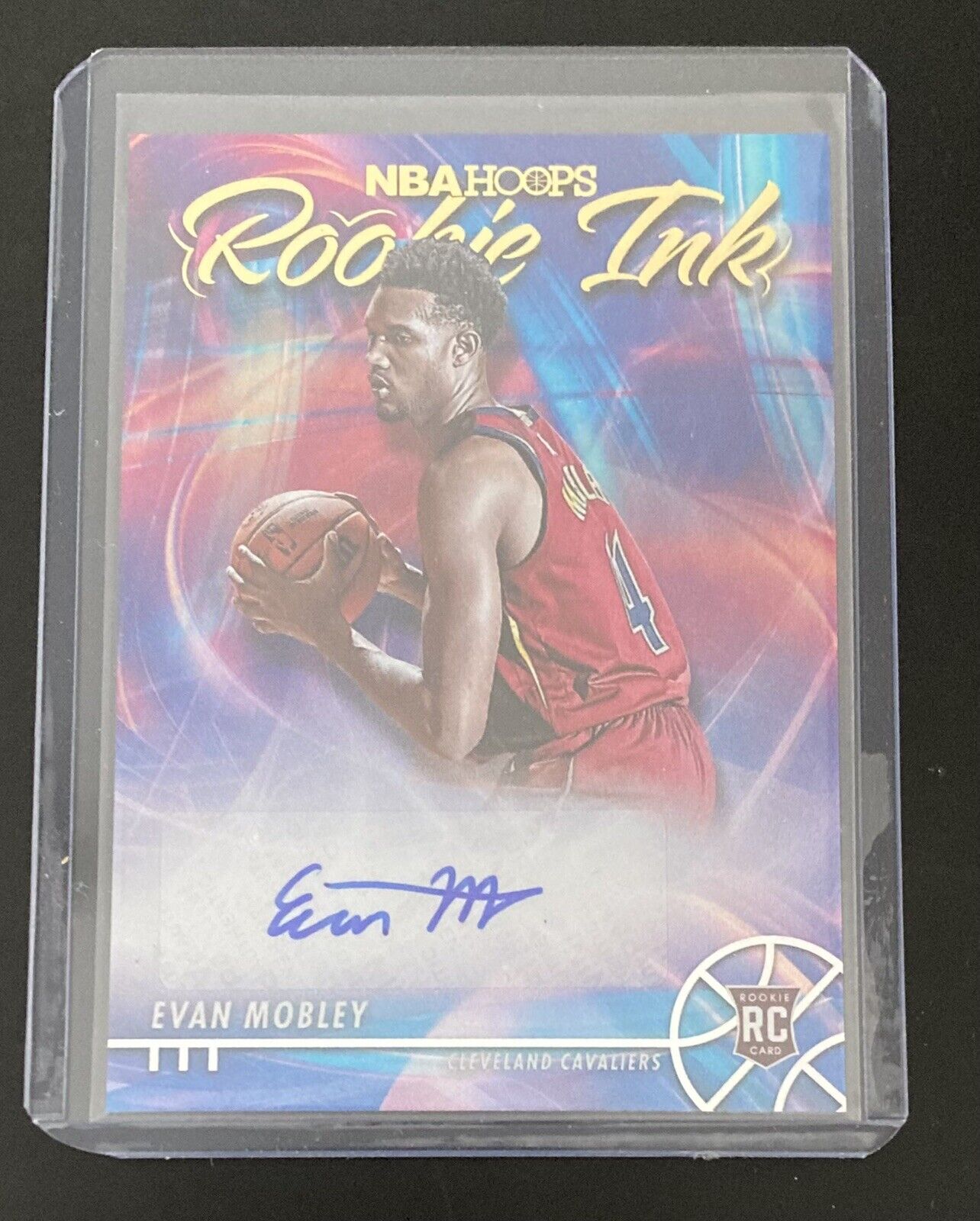 It's not only on the court where Mobley is making an impact. His NBA Hoops Rookie Ink auto is proof that the card market is acknowledging his stellar performance. As compared to the previous entry, this non-numbered stickered auto card is way more valuable with a price tag of $2,000 on eBay.
3. NBA Hoops Jonathan Kuminga Press Proof Gold 5/10
What do you get when you pair an up-and-coming rookie with a short-printed card that can't be easily obtained? When you put that kind of card and the Golden State Warriors' Jonathan Kuminga, you'll end up with a rookie card worth $2,025 when it was last sold on the market.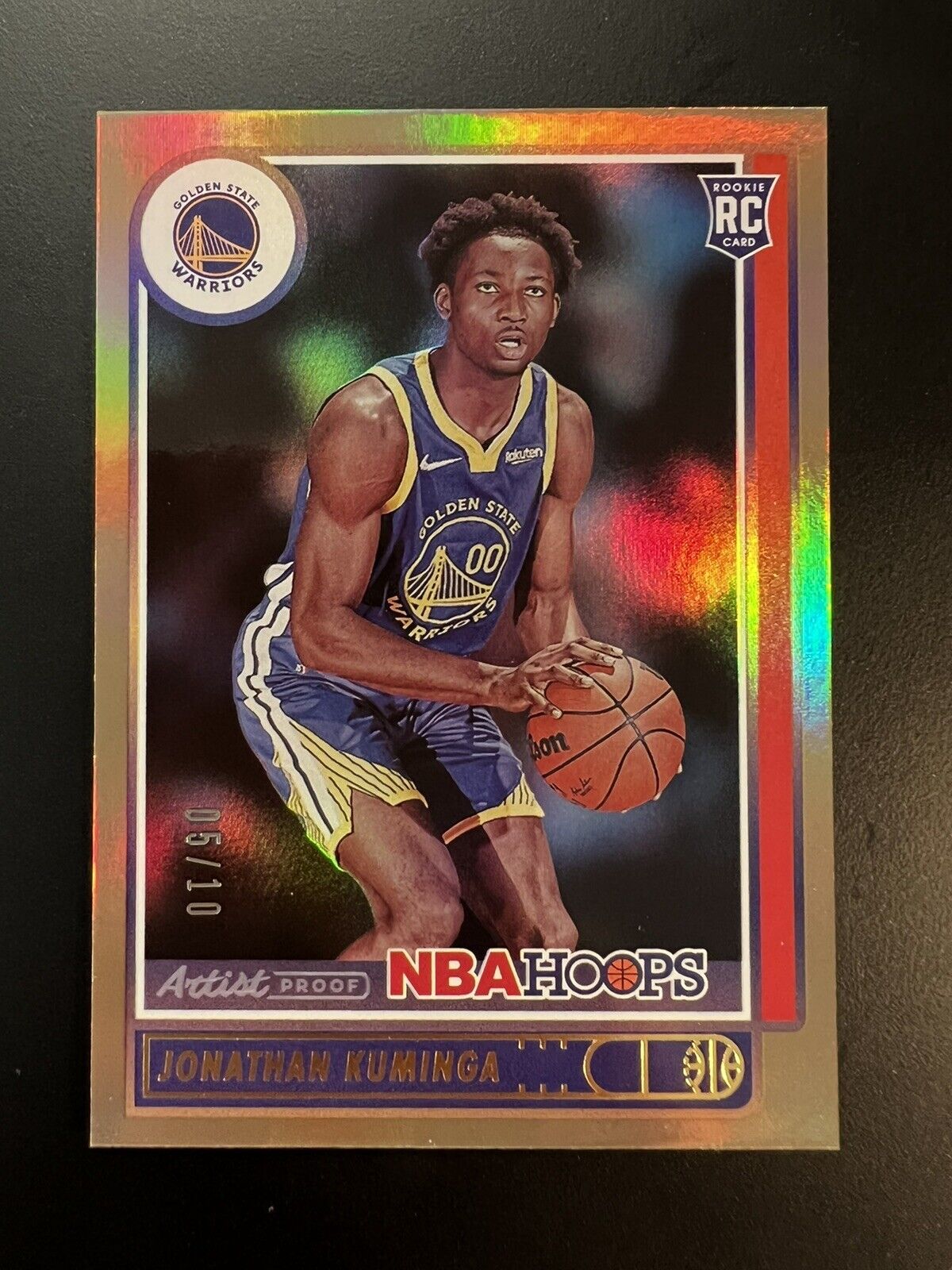 Apart from the inherent appeal of this card, Kuminga's defensive potential and athleticism can be used to prolong the Warriors dynasty, years after Stephen Curry has retired. In any case, this short-printed card is definitely one for the books.
2. NBA Hoops Scottie Barnes Press Proof Gold 10/10
While this Scottie Barnes rookie card is technically the same as the Kuminga one, there are several differences that make it more valuable at $2,325.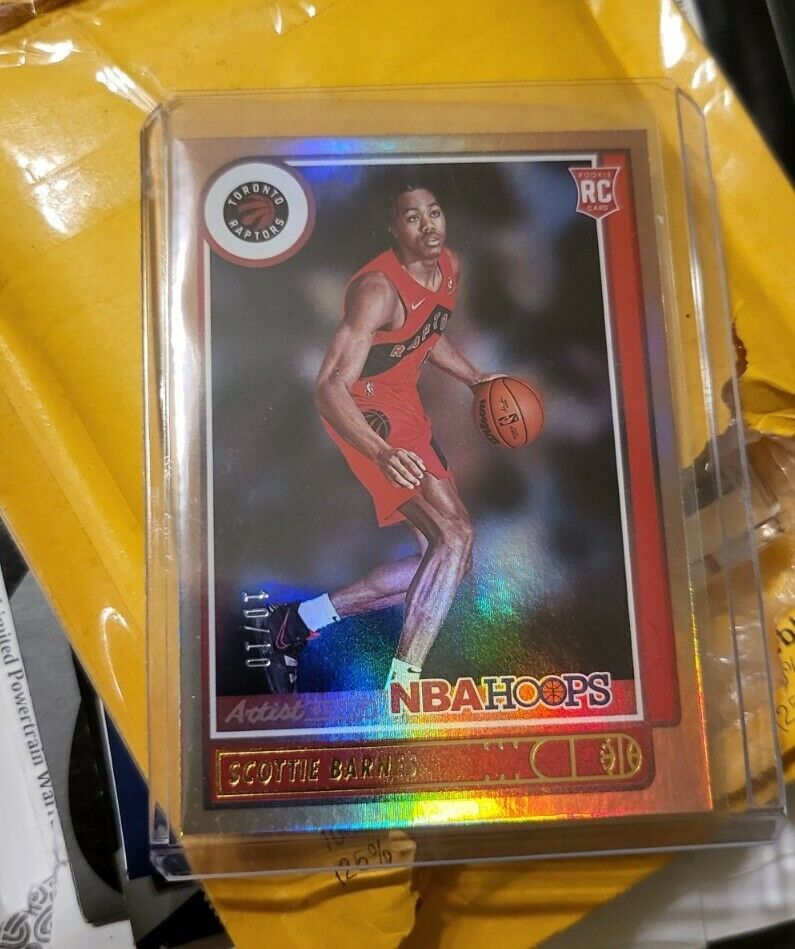 For one, Barnes is the better player between the two with averages of 14.5 points 7.5 rebounds, 3.3 assists, and 1.0 steals per game. The card itself is the last print from a series of 10, making it more valuable on the market.
Take those two details together, add the fact that Barnes's future in the NBA is getting brighter by the day, and you'll end up with a keeper in your card collection.
1. NBA Hoops Art Signatures Cade Cunningham and Luka Doncic Dual Auto
Soaring high above every entry on this list is no other than the 2021 first overall pick Cade Cunningham of the Detroit Pistons, who's featured on an insane card with Dallas Mavericks' All-Star Luka Doncic.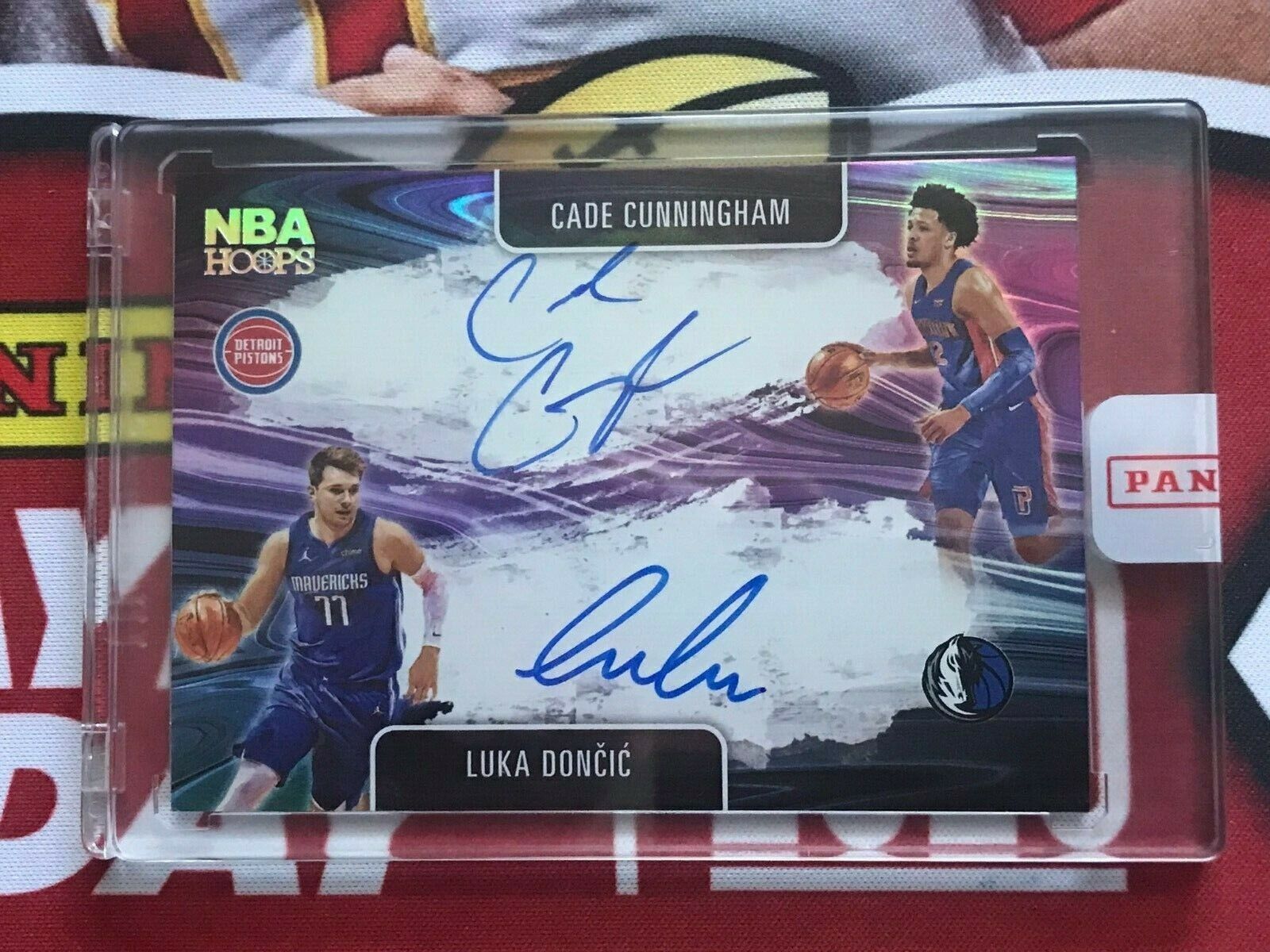 While their teams are on opposing ends of the spectrum when it comes to wins, how these two perform on the court are comparable with exceptional offense and playmaking skills in their respective arsenal. That's why it only makes sense for this dual auto card to be valued at $5,000 on eBay since Cunningham and Doncic have an incredibly promising future ahead of them.
With new products soon to flood the market, the window to get these NBA Hoops cards is getting shorter.  In any case, these cards from Panini's latest set are the ones that will surely be best-sellers in the months to come.