Fantasy Football: 2019 outlook for Eagles wide receiver DeSean Jackson
DeSean Jackson is back where it all started for him in the NFL – with the Philadelphia Eagles. In his prime, Jackson was one of the best receivers in football and thanks to his blazing speed – an elite deep threat. This all led to him being a fantastic fantasy football option.
However, his last two seasons (both with the Tampa Bay Buccaneers) weren't exactly inspiring. There were some outlier games, sure – but he was far from a consistent threat and could just as easily leave a goose egg on your fantasy box score as he could light it up.
Now that he's back with the Eagles though, will things change? He's going to a system with a much more talented quarterback in Carson Wentz. However, Wentz hasn't shown he can stay on the field all season – and a backup could produce poor numbers for Jackson.
As of right now though, Jackson will be on a team that should play to his strengths. He has other players to keep the pressure and attention off of him. That should open up the top of opposing defenses and help the burner to get past.
However, there are still some hurdles for Jackson. He won't be the first option – or even the second. Alshon Jeffery and Zach Ertz take those honors. In fact, Nelson Agholor could easily see more targets than Jackson.
This isn't a major problem though – as Jackson is the type of player that could put up big numbers with minimal targets.
Another problem is that he's still going to be a boom-or-bust candidate. Jackson's main purpose now is to take the top off the defense. He'll be asked to go deep in hopes that he finds a hole and can pick up large chunks of yards.
This will lead to Jackson getting some massive plays that boost his fantasy numbers quickly. That's especially true when considering Wentz is the quarterback. He has a strong arm and the ability to hit his targets deep – meaning this should be a solid pairing.
However, it also means that there might be some games where he's phased out. Defenses could decide not to let the Eagles beat them deep – or could simply keep Jackson from getting past their safeties with a great press and blitz.
In games where the Eagles are winning late there will be less Jackson as well. They'll go with runs and short routes – and Jackson will likely not be seen as much to make way for the bigger receivers with more "sure" hands.
This could lead to exactly what's been a problem for Jackson in recent years – inconsistency. If the Eagles aren't throwing him the ball enough, he can't put up numbers. If he can't put up numbers, he can't produce for your fantasy team.
That being said, Wentz and the Eagles offense should inject some life back into the career of DeSean Jackson.
He's still not someone you would want to put your trust in every week – but will be good for some massive games. He's a great play if you know you'll need a massive game from someone and need to take a chance.
Expect overall solid numbers, but some ups-and-downs on the season. DeSean Jackson isn't someone you should play every week. Look at matchups and stash him on the bench for bye weeks – hopefully those are the games he goes off.
There will be at least one game that sees well over 100 yards and two touchdowns – so be prepared for that.
Drafting DeSean Jackson too early and expecting to rely on him weekly could be the death of your fantasy team. However, taking him middle-rounds and expecting to use him sparingly could help push your team to championship status.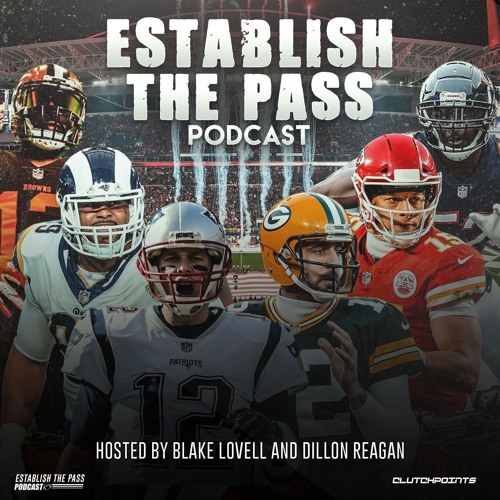 NFL Week 2 Predictions, Including Upsets & Betting Locks | CP NFL Pod