How Derek Carr can take the next step with the Raiders in 2019
It wasn't that many seasons ago that the Oakland Raiders were the most-picked team to win the Super Bowl, according to ESPN and the Westgate SuperBook. There was also discussion around Derek Carr emerging as an MVP candidate. Clearly, the hype didn't pan out or last very long. Just three years after going 12-4, the Raiders and Carr are in a tough situation. After going 4-12 under Jon Gruden last year, the team and Carr need to take a step in the right direction.
Before discussing how Carr can move forward, I need to clear up a misconception. The Raiders quarterback didn't have a bad year in 2018. His base stat line of 4,049 passing yards, 19 touchdowns, and ten interceptions on 68.9 completion percentage doesn't jump off the paper. Still, Carr set several personal bests in 2018. His 68.9 completion percentage was the best of his career. In fact, it was sixth best among quarterbacks with at least 100 attempts.
Carr also finished twelfth in the league in passing yards. That put him ahead of Pro Bowlers Drew Brees, Dak Prescott, Mitchell Trubisky, and Russell Wilson in that category. The 4,049 passing yards were also a personal best for Carr. His interception percentage, the percent of times intercepted when attempting to pass, was 1.8 percent. In 2017 and 2015, that stat was above 2.0 percent for Carr, but he made the Pro Bowl both years anyway. Carr's 93.9 quarterback rating from 2018 ranks only second to the 96.7 he posted in 2016.
The illusion that the Raiders quarterback had a poor season comes his team's failure to support him. Carr was sacked 8.4 percent of the time he when he attempted to pass. Previously, his career high in that area was just 5.1 percent. He was sacked a total of 51 times, the third most in the NFL. Through his first four seasons, Carr was sacked just a total of 91 times. As for his measly 19 touchdown passes, his best playmaker on offense was Jared Cook. Cook made his first Pro Bowl at age 31 because of Carr in 2018. Outside of Cook, the team's leading receiver was 33-year-old Jordy Nelson. Jalen Richard, a running back, was the team's third-leading receiver.
There is still plenty of room for Carr to improve though. The best way to get better immediately is by establishing a relationship with Antonio Brown. Considering how Brown's last quarterback relationship ended, this is especially important. Even though he had Amari Cooper, Carr has never had a weapon on Brown's level. Cooper never crossed the 1,200 receiving yards mark during his time with the Raiders. Brown has not recorded fewer than 1,200 receiving yards since the start of the 2013 season. Brown is a weapon that Carr has to learn to work with. If he can even replicate some of the success Ben Roethlisberger had with Brown in Pittsburgh, then things will be off to a fast start.
The Raiders brought in wide receivers other than Brown as well. Ryan Grant, J.J. Nelson, and Tyrell Williams were all signed in NFL free agency. The Raiders also added Clemson's Hunter Renfrow in the NFL Draft. Hopefully, rookie running back Josh Jacobs will also take some pressure off of Carr. The offensive line also got new additions in the forms of tackle Trent Brown and guard Richie Incognito. As the Raiders grow as a team, their quarterback will naturally take the next steps in his development.
Carr has to realize the situation he is in. He has an all-time great wide receiver in Brown and a lot of young pieces around him. Carr already has the natural tools; he just has to make sure the offense fits around him. As a three-time Pro Bowler, Carr needs to take charge of this coming season and be the one to hold the Raiders offense together.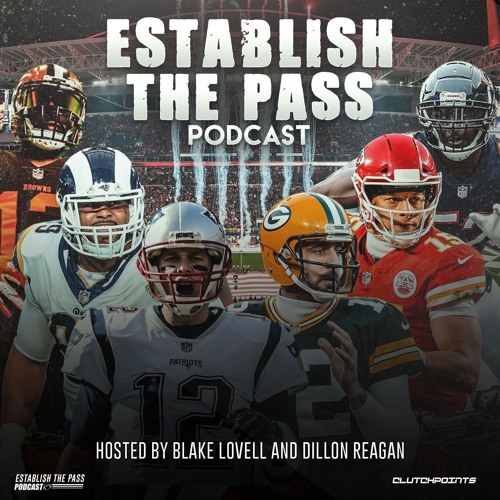 Week 10 Recap & Top Waiver Wire Pickups For Week 11 | CP NFL Pod