Colin Cowherd rips Rams, Sean McVay for handling of Todd Gurley
Colin Cowherd is the latest national sports-media personality to offer his opinion on the peculiar circumstances surrounding Todd Gurley's diminished role in the Los Angeles Rams' offense.
The FOX Sports radio host on Tuesday attempted to draw equivalence between the New England Patriots sitting Malcolm Butler in last year's Super Bowl and the Rams decreasing Gurley's usage in the playoffs, alleging that media bias is to blame for coach Sean McVay and his staff not facing the same scrutiny Bill Belichick and company did a year ago.
"If Todd Gurley is healthy and the Rams simply lied, how in the world would we treat the Patriots for that? Either McVay should be crushed for not giving him the ball or the Rams and McVay should be torched for lying about it." — @ColinCowherd pic.twitter.com/gmSEjuGPVG

— Herd w/Colin Cowherd (@TheHerd) February 5, 2019
"The media bias is not simply in what they say," Cowherd began his diatribe, "it's in the stories they choose to cover."
Indeed, there are some striking similarities between the Patriots' benching of Butler and the Rams' de-emphasis of Gurley. Both players were expected to play major roles in the Super Bowl, but were ultimately inconsequential in their teams' losing efforts. New England was roasted by the Philadelphia Eagles' passing attack in a 41-33 loss, and Los Angeles was completely shut down offensively by the Patriots' defense en route to scoring just three points, by far its lowest output of the season.
Could Butler and Gurley have helped their respective teams in the Super Bowl if given more opportunity? Perhaps.
But the notion that Belichick has received widespread flak while McVay has largely gotten off the hook is flat-out wrong. Much of the post-game coverage of Super Bowl 53 has centered on Gurley getting just 10 carries after the Rams insisted he would be more involved in the game plan than he was against the New Orleans Saints. Anyone suggesting otherwise is simply gaslighting, or picking and choosing certain aspects of this hot-button story to drive public interest in their take.
In Cowherd's case, unsurprisingly, it's probably a bit of both.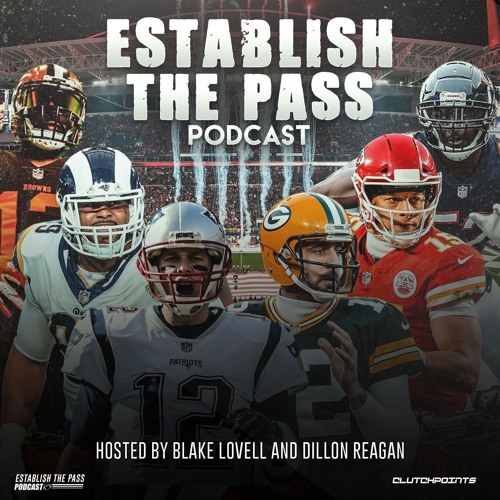 Week 6 Recap & Top Waiver Wire Pickups For Week 7 | CP NFL Pod