To say that Disney's recent live-action remakes have been hit or miss is putting it lightly. You've had good ones like Cruella (if that counts), but you've also got Pinocchio and Tom Hanks' second-worst performance of 2022. However, the notion that these films don't need to be made is wrong, at least for my money, so long as they have a purpose. The Little Mermaid certainly exceeded my expectations that were as low as Atlantis, but spotty visuals, a sleep-walking Javier Bardem, and horrible pacing hold it back from being a great Disney live-action film — despite how hard Halle Bailey does to carry it.
The Little Mermaid review
I think that most know the story of The Little Mermaid, but for those who don't — Ariel (Bailey) is the typical youngest child who's slightly rebellious but still protected by her father, King Triton (Bardem). She's fascinated by what's above the ocean's surface and has to get her intel from Scuttle (Awkwafina). After being drawn to the surface by fireworks and more commotion, she witnesses Eric (Jonah Hauer-King) and his ship go down and has to save the young prince. Ariel falls for the prince (hard) and makes a deal with Ursula (Melissa McCarthy) to become human in exchange for her voice. But the deal is only good for 72 hours and she has to get a kiss from the prince in that time period to avoid belonging to Ursula for the rest of her existence.
Sound familiar? I decided to rewatch the 1989 animated film ahead of writing this review and, yeah, the core story is the same. You can go on about the film's message, but at the end of the day, it's about Ariel selling her soul to fall in love with Eric. That's fine and all, but that begs the question of how is the live-action film 50 minutes longer than the 1989 animated Little Mermaid film. An 89-minute live-action film may not work, but if I can wonder where the $340 million budget of Fast X went, I surely can ask where the extra hour of this one went as well. The opening sequences do spend more time with Ariel's family, but we don't fully get to the shore until about an hour in as my handy watch alerted me when I had to take a bathroom break.
But that leaves a little over an hour to then tell the meat of this story. And, look, even the animated film was rushed, but that's the reality of most animated children's films. You've given yourself 50 more minutes here and yet Ariel's "fish out of water" is weirdly rushed and ditto for the final act battle (which looks a lot like that one Scarecrow boss fight from Arkham Asylum). So much time is spent early on with Bardem, who seemed even less interested in being there than Charlize Theron did in F9. Say what you want about Theron's performances in the Fast & Furious franchise — specifically F9 — but at least you know she showed up to work (even if she was isolated from any co-stars in that film). Bardem seemed so disinterested in his lines, which is saying something given he went from getting a Best Actor nomination for his role in Being the Ricardos to starring in Lyle, Lyle, Crocodile.
It's not all bad, though. Bailey is good as Ariel and has the voice to complete the performance (unlike some actors in this film). She portrays the naivety required of a literal fish out of water and largely carries any romantic scenes with Hauer-King (the two aren't bad together, but don't expect sparks to fly off the screen). Another challenge of Bailey's performance is that she has to act without speaking for almost half of the film, but she's magnetic and is deserving of the praise she'll get. After all, being mute in an animated film is a lot different when you can rely on the animators. Even if you get nothing else out of this film (like me), at least we know Bailey is a star.
The prospect of a live-action Ursula was a big draw for me. Seeing her in animated form is one thing, but the possibility of something somewhat terrifying excited me. Perhaps my own expectations for a PG live-action adaptation of The Little Mermaid were too high in that regard, but what's ultimately presented is disappointing — especially from a character design standpoint. It's no secret that McCarthy can ham it up, and she's surely having a blast playing this sea witch (so much so that she drops her British accent quicker than Scarlet Witch dropped her Russian accent in the MCU), but it's a shame that she's hardly existent for the film's prolonged runtime. Any scene with her in the animated film is what she's in here, but again, how was there no way of utilizing her with nearly an hour of extra time?
It's not just Ursula, though. The various fishes in the film have questionable character designs. Going for more realistic models makes sense, but characters like Flounder (Jacob Tremblay) and Sebastian (Daveed Diggs) have no opportunities to emote. That puts a lot of pressure on Tremblay and Diggs — the latter of which makes the most of it and still finds a way to be a highlight in the film — and the film's pathos (which isn't particularly strong to begin with) suffers as a result. There has to be some happy medium between Pinocchio in last year's Disney live-action adaptation, which took the cartoon look and made it 3-D, and the realistic fish in this film.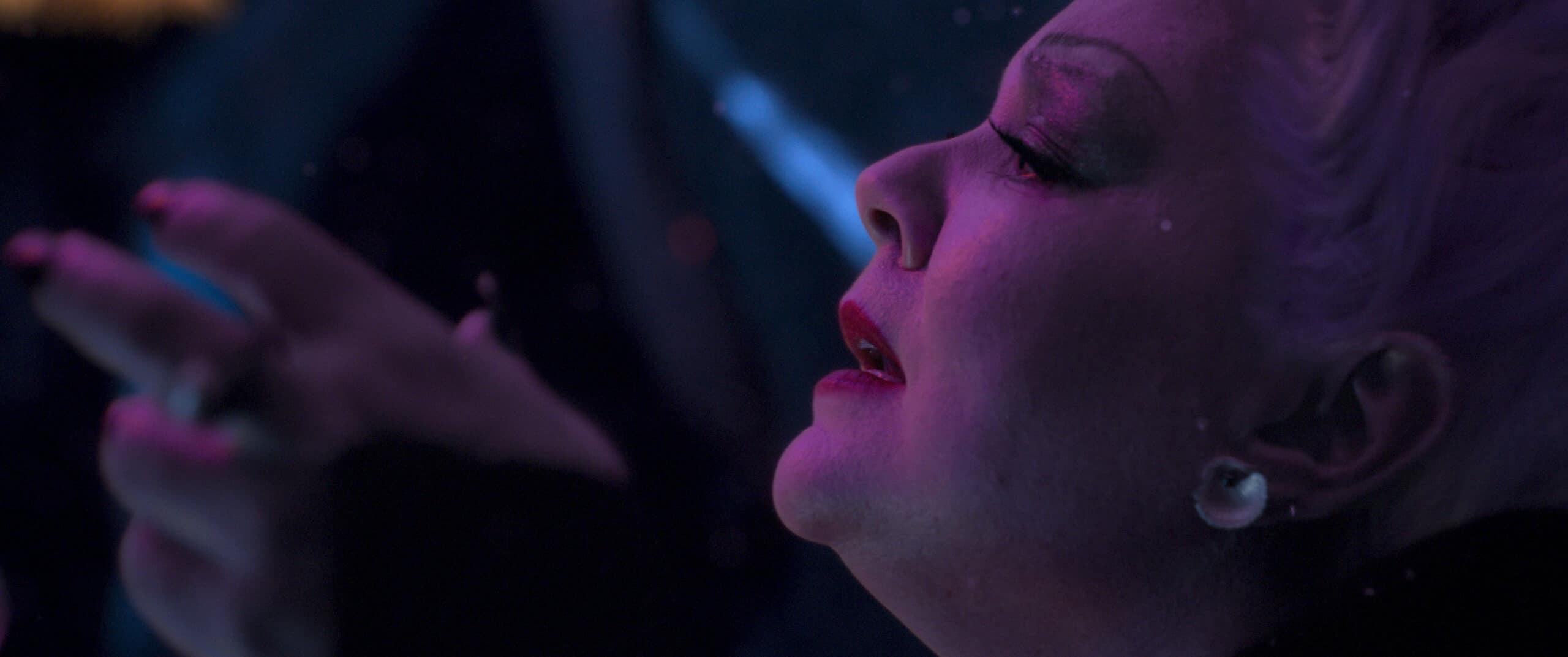 And similar to my excitement about the possibilities for a live-action Ursula, the visuals were another selling point. I'm a sucker for deep-water photography and will give any movie with a shipwreck a shot. The Little Mermaid isn't horrible on the visual side, but the instances of cool shots like Ariel racing to the surface are outnumbered by bland shots where nothing stands out. That appears to be an issue with the lighting of the film, which, especially underwater, is way too dark. There are too many instances of dark lighting and nothing is illuminated nearly enough to distinguish different things in the shot. This is noticeable from the very first scene where Ariel visits an abandoned ship at the bottom of the ocean and continues for nearly any scene that doesn't take place on land (or specifically, Eric's castle).
Should you see The Little Mermaid? 
RECOMMENDED
Look, it is better than at least half of the live-action Disney remakes that I've seen, but that's saying the bare minimum for a film with the potential to be something great. For as catchy as the music may be or as magnetic as Halle Bailey is, there's still work to be done with these films that makes them justify their existence further than the fact that their animated counterparts came out decades before them. It's not a perfect science, but Disney just can't seem to get out of their own way (take the song that Lin-Manuel Miranda clearly had a hand in). The Little Mermaid is yet another example of a safe, by-the-number remake with the same amount of emotion that Flounder and Sebastian can portray on their faces.
Grade: C+
The Little Mermaid will be released on May 26.