For the most part, Los Angeles Rams fans were surprised and upset to see their team use a third-round pick on a running back. The Rams drafted Darrell Henderson out of Memphis with the 70th pick in this year's draft.
The Rams traded up 24 picks to snatch the dynamic running back in the third round. Fans were left scratching their heads, wondering why the team desperately wanted a running back.
Immediately, Rams fans saw the pick as a way to say that Todd Gurley's injury is worse than we thought. The Rams' All-Pro running back injured his knee last season and was reportedly found to have arthritis in his knee this offseason.
That's not pleasant news, especially considering the Rams gave Gurley a four-year, $60 million extension last offseason. Therefore, fans continue to feel wary about the whole situation.
Les Snead, the Rams' general manager, stated earlier this offseason that the organization would need to manage Gurley's workload. Thats' another bad sign which makes the extension look even more problematic.
There's no doubt that the Rams' running back has handled a gigantic workload over the past few seasons. Since his rookie season in 2015, Gurley has 979 total touches.
For any running back, that would be a hefty workload to handle, but even more so for one who had knee issues in college. Therefore, lightening Gurley's workload should be the solution if the Rams hope to prolong his career.
NFL teams are beginning to use multiple running backs in their offenses to keep everyone fresh. For instance, the New England Patriots had three running backs touch the ball 70 times last season.
This allows the running backs to have a better chance of staying healthy for the playoffs. Furthermore, it definitely worked for the Pats: Sony Michel ran through opposing defenses with ease en route to New England's sixth Super Bowl title.
So what does the selection of Darrell Henderson for the Rams mean? It likely means the Rams are going to use an assortment of running backs in 2019.
Sean McVay immediately nixed the notion that Los Angeles took the Memphis product due to Gurley's injury. The Rams' brass took Henderson to give the offense a change-of-pace back and a home-run hitter in the backfield.
In 2018, Henderson ran 214 times for 1,909 yards and 22 touchdowns. The last two seasons, Henderson has averaged a whopping 8.9 yards per rushing attempt, showing his big-play ability.
The gifted running back also caught 19 passes for 295 yards and three scores. McVay envisions using Henderson as a receiving threat, among other things.
The Rams' head coach also said he could begin using different personnel with the addition of Henderson. Could we see offensive sets with both Gurley and Henderson in the backfield? Yes. Rams fans should be ecstatic about the idea.
Getting a weapon like Henderson not only helps Gurley in terms of staying healthy, but he also allows Gurley to have some pressure taken off him. Teams will have to game-plan for two running backs now, not just one.
Kyle Shanahan has always loved using two-running back sets within his offensive scheme. We saw it work in Atlanta with Devonta Freeman and Tevin Coleman. Now, we will see Shanahan utilize Jerick McKinnon and Coleman in San Francisco this season.
Shanahan was able to use the two-running back scheme to allow the Falcons to have one of the NFL's best offenses in 2017. It landed the Falcons in the Super Bowl, although they blew a 28-3 lead to the Patriots.
It is frightening to think that McVay could add even more wrinkles to an offense that ranked second in total offense last season. Opposing coaches are going to have a tough time game-planning for the Rams' offense in 2019 if Henderson does what is expected of him.
Before fans in Los Angeles label the selection of Henderson a questionable pick, let's allow McVay and Company the chance to show why it isn't. Besides, McVay has proved plenty of people wrong already. Let's save the criticism for the choices the Rams make until events warrant it.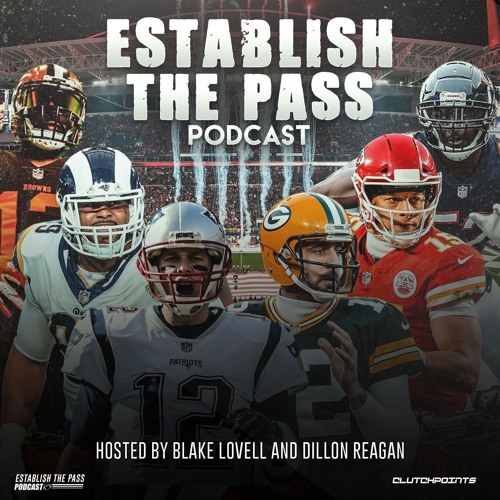 NFL Week 3 Predictions, Including Upsets & Betting Locks | CP NFL Pod