When buying high-end products, there's always the chance of pulling a One of One card. The thing is, the odds of getting an All-Star or a promising rookie are almost slim to none. More often than not, you might end up with a role player at best. Nonetheless, there are rare instances when an absolute monster comes out of nowhere. This brings us to a Zion Williamson Spectra logoman card pull.
In a video shared by Cardporn, Sara B. Jordan was seen breaking a box of 2019-20 Panini Spectra for Blez Sports Cards. What started out slowly suddenly became a frenzy with a reveal no one expected at all – a One of One Zion Williamson Rookie Logoman Patch Auto card.
With the back end of the card shown, the breaker went off. Even as the monster pull was sleeved, the hype and excitement can be felt until the end of the video.
In the caption, Cardporn described this Zion Williamson card as, potentially, the second biggest card manufactured after Luka Doncic's One of One Logoman. The caption ends with a question that will keep basketball enthusiasts awake at night – Who's the next face of the NBA, Luka or Zion?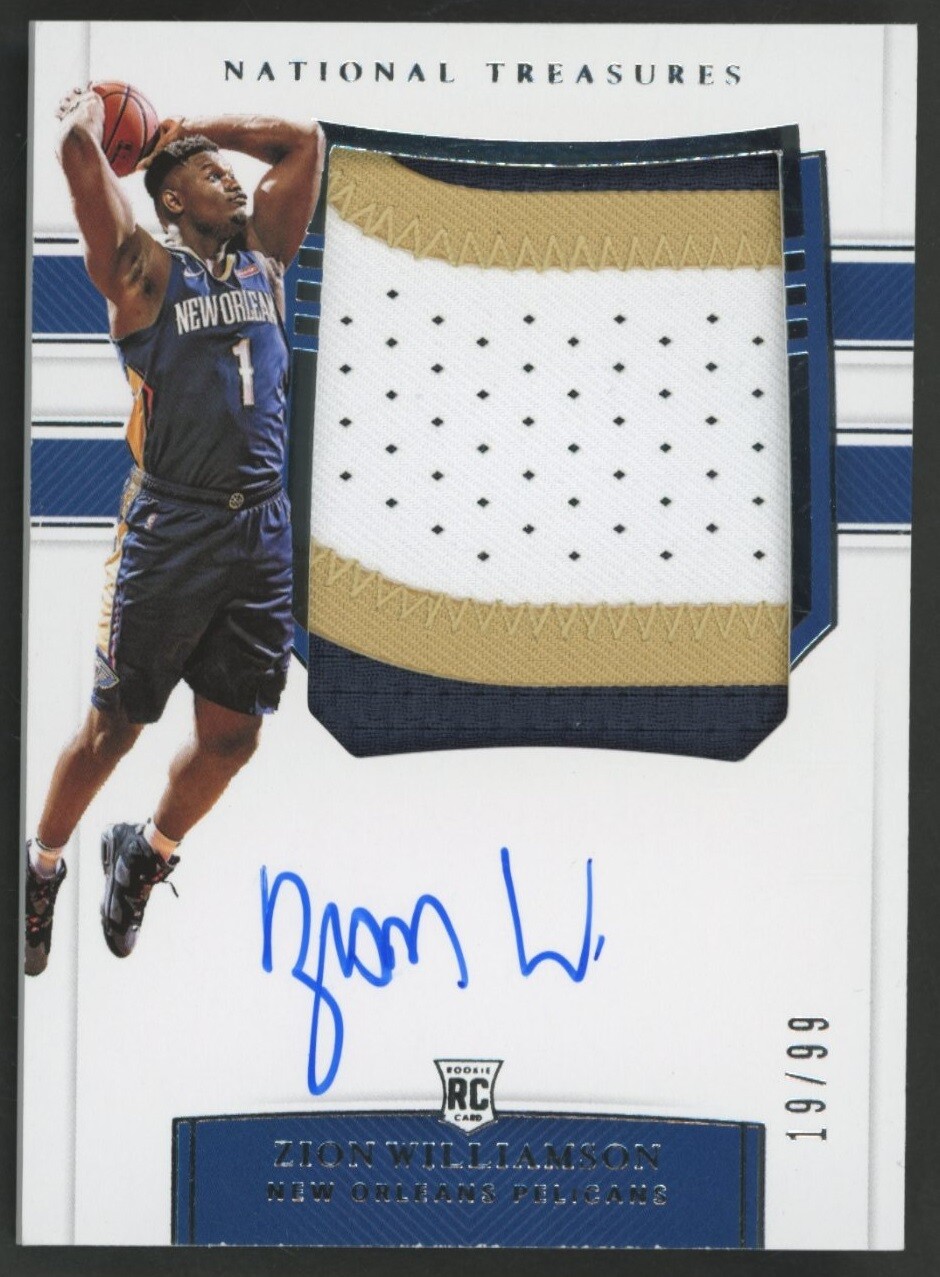 As of now, there is no way to determine the value of this insane pull. However, eBay can be used to gauge how high its price can actually go. The most expensive Zion Williamson rookie card sold on this platform is his ungraded 2019-20 National Treasures Rookie Auto with a three-color patch and numbered 19 out of 99 copies. The Zion Williamson Spectra logoman card amounted to $72,400 after reaching 77 bids last May.
The chance of Williamson's One of One banger exceeding that amount is pretty high. This goes to show that there's magic to be found when breaking these awesome high-end card products.