Kansas City Chiefs wide receiver Sammy Watkins was taken with the fourth overall pick in the 2014 NFL Draft by the Buffalo Bills. While other wide receivers from that 2014 class have thrived, Watkins hasn't. Five years into his career and he's already played on three different teams.
Through his first two years, Watkins averaged over 1,000 receiving yards per season and seven touchdowns. In the last three seasons, he's averaged just 514 yards and four touchdowns. The Chiefs' wide receiver has also struggled to stay healthy. He has missed 18 games during his career because of injuries.
Right now, the former Clemson wide receiver is playing with the best quarterback in the league. Patrick Mahomes was dynamite last season. Yet, Watkins' 2018 numbers don't reflect the uptick you'd expect. He finished last season with 40 receptions, 519 yards, and three touchdowns in 10 appearances.
Watkins is making a lot of money on his three-year, $48 million contract. His production doesn't justify the expense though. With All-Pro Tyreek Hill in murky waters, 2019 will be a big season for Watkins to step up and prove himself.
3. 14 Games Played
The best ability is availability. I'll admit, that's an overused saying, but I totally agree with it. Professional athletes make money to play sports. If they can't play, then that impacts an athlete's value. Watkins' value seems to be dropping every season.
He started his career off on the right track, playing in all 16 games as a rookie. He hasn't played in a full season since. With Hill's 2019 season up in the air, the Chiefs and Mahomes will need their second option to be around for at least 14 games. Guys get banged up and it seems like a lot to ask Watkins for a full season, but he should be able to pull off 14 games.
So far, Watkins has only played in 14 games twice. There was his rookie season and 2017 when he appeared in 15 games with the Los Angeles Rams. The sixth-year wide receiver is capable of having somewhat healthy seasons. He just needs to make sure 2019 is one of those years.
2. 60 Receptions
49 players recorded 60 or more receptions in 2018. Watkins wasn't among them. For a player who is getting paid as much as Watkins is, that's just crazy. The hapless Oakland Raiders had three players catch more than 60 passes. The Indianapolis Colts' backup running back, Nyheim Hines, caught 63 passes.
Watkins has caught at least 60 passes in a season twice. As a rookie, he recorded 65 and he added 60 more as a sophomore. Since then, he hasn't hauled in more than 40 receptions. He would have recorded 64 receptions this past season if he'd played in all 16 games.
At his best, Watkins has been good for four to four and a half receptions per game. If he posts an average of 4.5 receptions over 14 games this season, he'll finish with 63 receptions. Those aren't outstanding numbers, but they would show Watkins is moving in the right direction. This coming season, he needs to be among the players who finish with 60 or more catches.
1. 1,000 Receiving Yards
Watkins does have one 1,000-yard season under his belt. He crossed the mark back in 2015 when he was the primary option on the Bills. That team also had Marquise Goodwin and Robert Woods on the roster. Both of those wide receivers have put up more yards over the last two seasons than Watkins.
1,000 yards might be setting the bar a little high. If Hill plays this year, Watkins will be the team's third receiving option behind Hill and Travis Kelce. Still, it's time to start asking more out of Watkins. He is making an average of $16 million per season after all. That's more money per year than Hill, Kelce, and Mahomes make on average combined. It's fair to be demanding.
Having the MVP of the league as his quarterback is another reason why Watkins needs to be more productive. Mahomes finished with 5,097 passing yards last season. That averages out to 318.6 yards per game. If Watkins can account for 63 of those yards per game over a 16-game season, he'll finish with 1,008 yards on the season. If he averaged 72 receiving yards over 14 games, he'll also finish with 1,008 yards. 21 players averaged 72 or more receiving yards per game in 2018.
No matter what statistical categories he improves in, the Chiefs really need more out of Watkins in 2019. For the sake of his own NFL future, Watkins should know he needs to be better as well.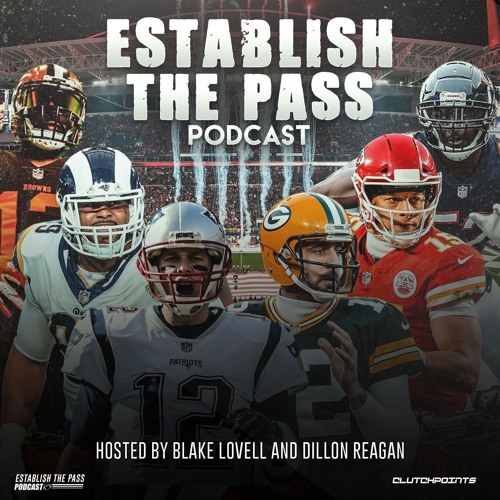 Week 6 Recap & Top Waiver Wire Pickups For Week 7 | CP NFL Pod