Sure, buying basketball cards by the pack has its own pros and cons. For one, you won't be spending that much to get several cards. But at the same time, the chance of landing an absolutely insane pull is very little. In comparison, one would have to splurge on a hobby box to get a good card or two. The thing is, not every hobby box being offered in the market is worth the money.
Indeed, most of these available offerings range from great to slightly acceptable. Add the fact that there's a lot of product flooding the market and you'll be better off waiting for the right option to invest in. But instead of purchasing any random box out there, it would be better for basketball card collectors to save up for what's on top of the mountain. In this way, the chance of landing that grail is higher in the long run.
The basketball card hobby boxes worth saving for, ranked
While it's easy to settle with what's available on the market, the options below can potentially be more rewarding. Here we share the 5 hobby boxes every basketball card enthusiast should aim for.
6. 1996 Topps Finest
Ask any basketball card collector out there which NBA Draft Class reigns supreme and a good number will respond with 1996. With a class headed by the late Kobe Bryant and counts Ray Allen, Steve Nash, and Stephon Marbury in it, there's bound to be a strong argument to be made for this group. And because of those guys and what they've accomplished in the league, there's a pretty good reason to hunt Topps' 1996 Finest hobby box.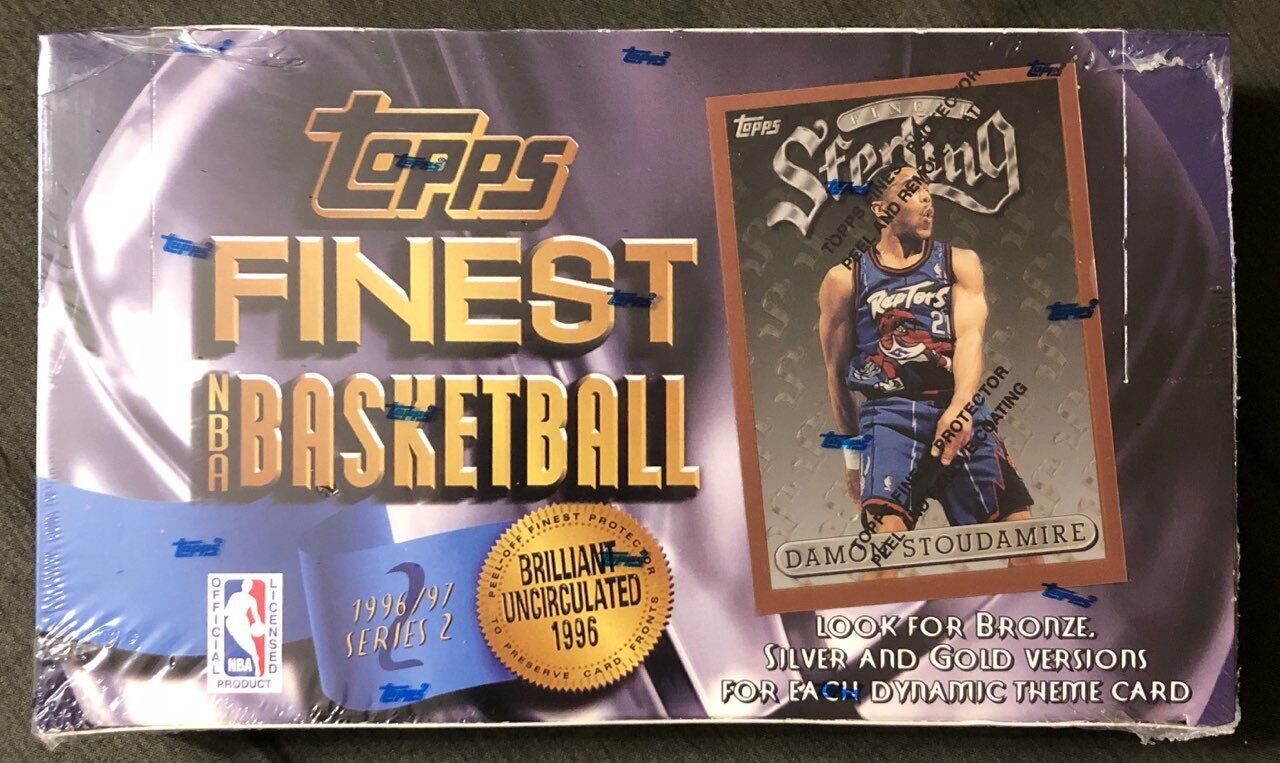 While most collectors would go for Topps Chrome, if given the chance, this particular product is relatively more affordable. A recent sale on eBay ended at $8,796, making it cheaper than its higher-priced contemporary. And even though it's last on our list, the pulls one can get from this hobby box are far better than most offerings in the market.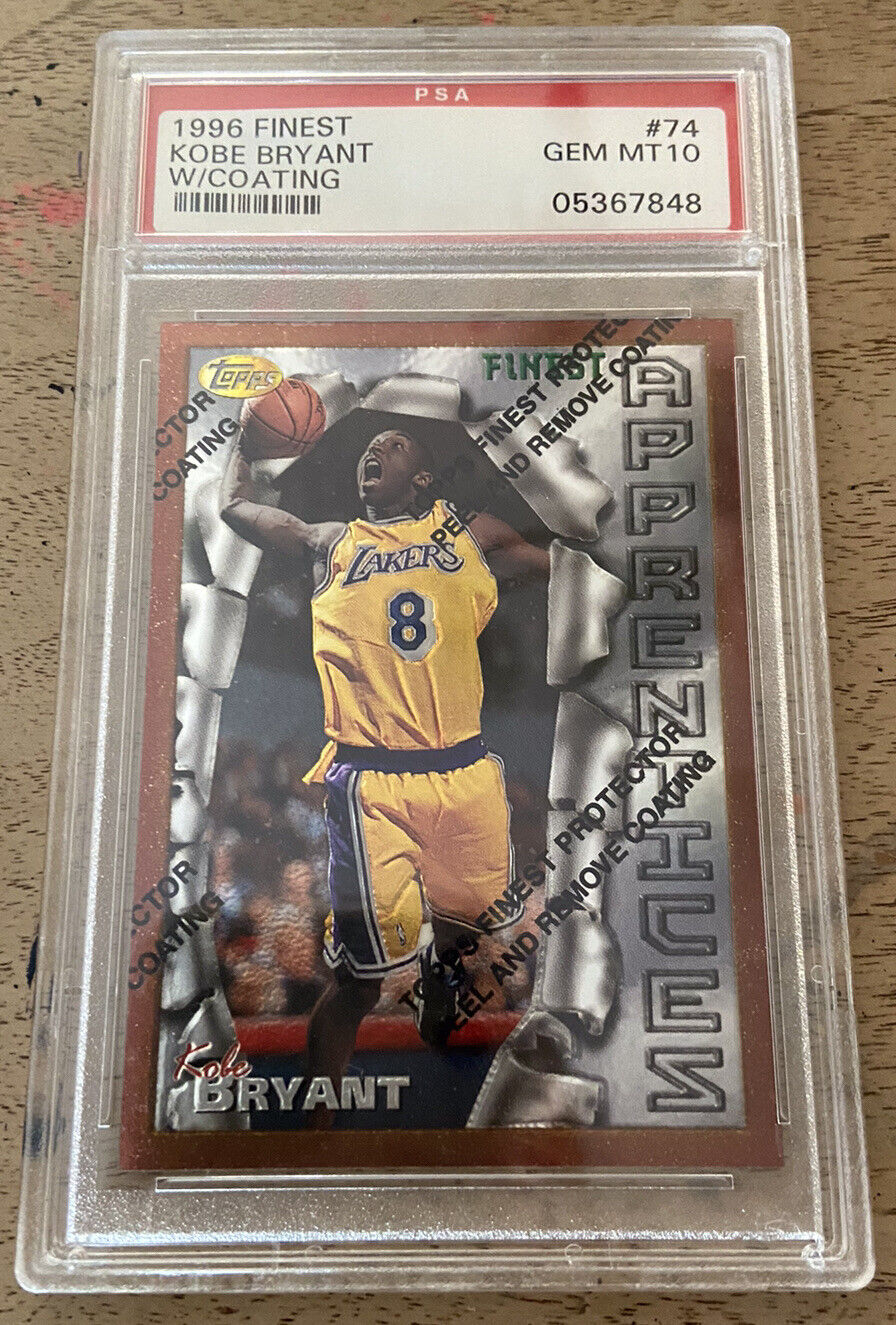 Take this Kobe Bryant rookie card that can be found from this set. Its current PSA 10 value of $1,400 and a classic look from Topps make it a desirable piece of sports memorabilia to have in anyone's collection. And along with Bryant, collectors have a chance to pull other standout rookie cards from this set, such as those that feature Allen, Nash, Marbury, and others.
5. 2009 Topps
Hunting rookie cards of today's All-Stars, such as Stephen Curry and James Harden, isn't possible with Panini. For those guys and others from the Class of 2009, you'd have to rely on a 2009 Topps Hobby box for a chance to pull basketball cards of those guys.
Inside this box are 36 packs containing 10 basketball cards each. This gives collectors a chance to pull base and parallel cards, not only those of Curry or Harden, but of Blake Griffin, DeMar DeRozan, and Jrue Holiday, among others. And in the event that Curry grail is pulled, its current PSA 10 value is now at $10,140 in the market.
4. 1997 Skybox Metal Universe
While the whole world went into lockdown to contain the pandemic, the basketball card market surged through the market. Among the cards that rose to prominence is Michael Jordan's Metal Universe card, which can be sourced from Skybox's 1997-98 hobby box of the same name.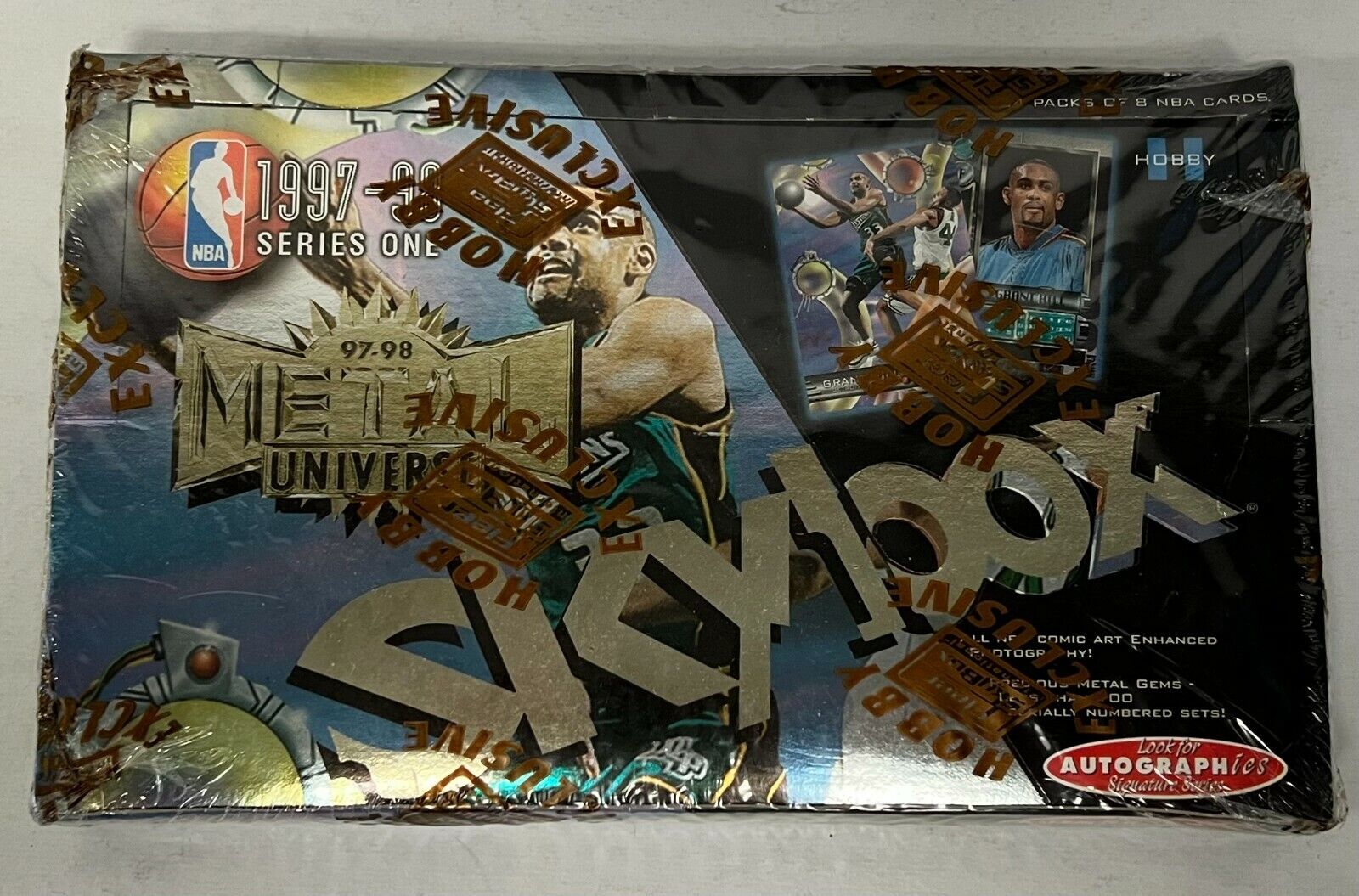 While Jordan's basketball card from this product is the target for most collectors, there are still base and parallel cards of Bryant, rookie offerings of Tim Duncan and Tracy McGrady here. Plus, the possible chance of pulling the rare Precious Metal Gems set is another factor that makes this hobby box more tempting than it is.
3. 2012 Panini Prizm
When it comes to first edition hobby boxes, there are few offerings that can beat Panini's 2012 Prizm set. The card's iconic look and increasing value make it an enticing option for those with deep pockets.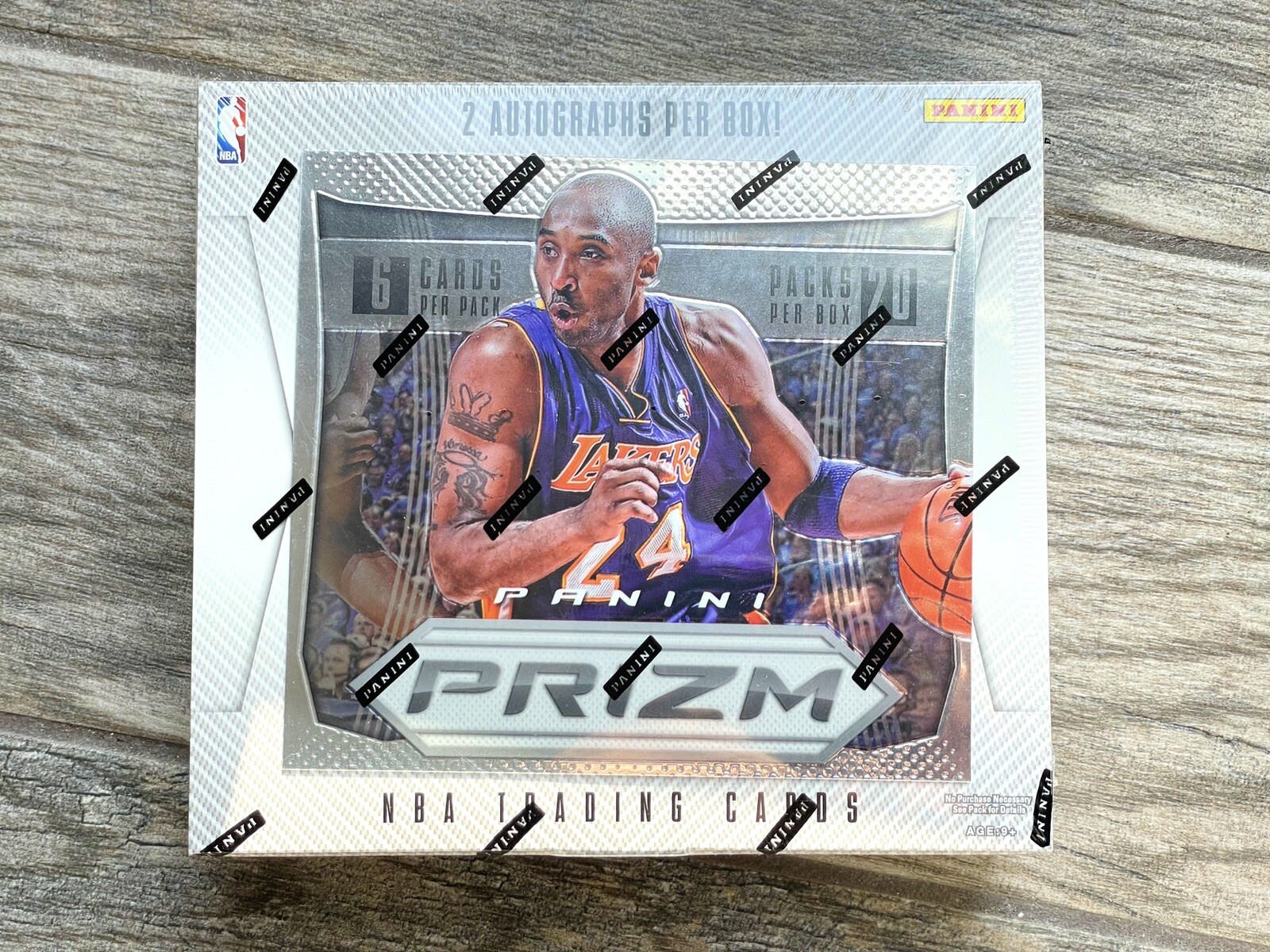 Each hobby box is valued at $15,300 in the market and contains 20 packs with 6 basketball cards in them. There's also an average of two autographs that can be pulled from a single box. Plus, there's a strong chance of getting base and parallel cards of LeBron James in his Miami Heat uniform and Kobe Bryant. Those, and fantastic rookie cards of Anthony Davis, Jimmy Butler, Kyrie Irving, Klay Thompson, and Damian Lillard are in this set as well.
2. 2003 Topps Chrome
It can't be denied that LeBron James is, indeed, the greatest player of this generation. With countless records, multiple championships, and personal awards made under his name, any basketball card bearing the image of the King will always have a demand in the market. Of course, the same can always be said for James' definitive rookie card, which can be found from a hobby box of 2003 Topps Chrome.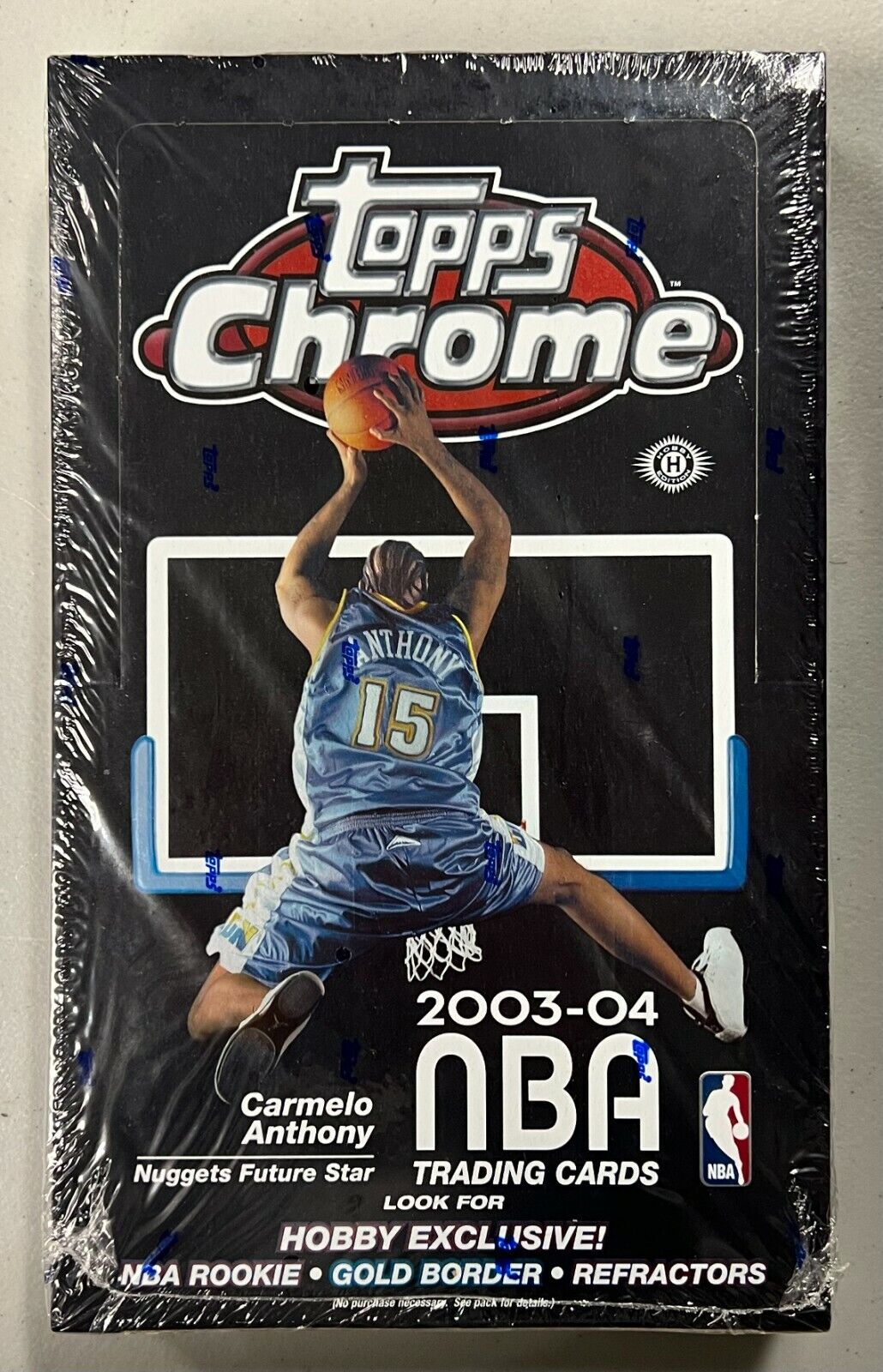 Inside this box, which is worth $19,800, is the chance to pull at least 25 rookie cards, including those of James, Dwayne Wade, Chris Bosh, and Carmelo Anthony, to name a few. While the base Chrome cards are great, pulling any Refractor parallel of those guys will surely give any collector more than what they paid for.
1. 1996 Topps Chrome
On top of the list is a Topps Chrome hobby box released in 1996, earlier than that of James' set. From this box, collectors will have a chance to pull the sick rookie cards of Bryant, Allen, Marbury, and Nash, among others. And if collectors manage to pull a good copy of these guys, the value of those rookie cards will be amplified as soon as they're encased inside a gem-mint slab from different grading companies. Just be prepared to shell $23,477 out for a single box.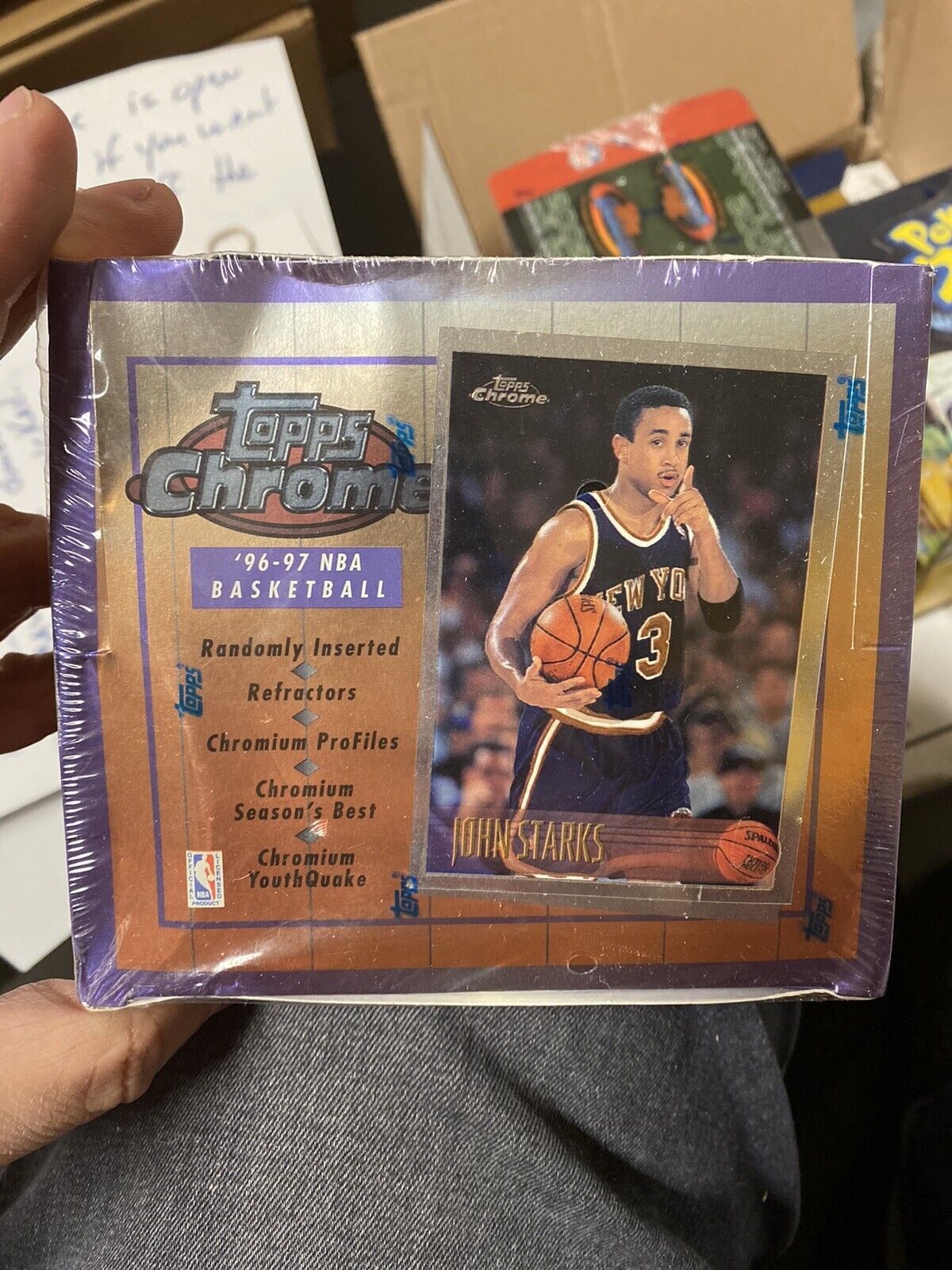 Although these hobby boxes are priced expensively, the return for these investments can potentially be game-changing. Just make sure to monitor the market for good deals from reliable sources. In this way, the money being spent on these products will be safe and maximized.