For more than a year, the hobby of card collecting has transformed from being a simple pastime to one that's worth a lot of money now. A huge number of new folks have started purchasing cards during this time, driving demand through the roof. While this growth is a welcome development, there are some issues that continue to hound the hobby. One of them is determining the value of a card.
Since those who are new to the hobby are prone to mistakes, they often end up paying more than they should while some sell at a fraction of their true price. These mistakes are caused by not knowing how to properly gauge a card's value. Let's take a look at how to overcome this common challenge with a set of simple solutions every card enthusiast should know by heart.
Where To Check A Card's Price
Back in the day, collectors would often rely on Beckett to learn how much a card was worth. This magazine was a popular one because it was the pricing standard everyone followed, especially during the 90s.
This isn't the case anymore with the hobby reaching new heights. Although Beckett still exists, the majority of collectors depend on online shopping platforms and dedicated software pricing programs to determine value. The most popular example, in this regard, is comparing eBay sold prices.
To access this feature, type the card on eBay's main search bar. After that step, scroll down through the categories at the leftmost portion of the interface. Do this until you see the "Sold Items" and "Completed Items" box, and check them right after. This will show all the confirmed sales of the particular card and how much they went for. More often than not, the sold prices will give you an idea of how much a card is currently worth.
Along with eBay price comparisons, hobbyists can also resort to dedicated pricing software. Some of these include Card Ladder, Slabstox, and Marvet Movers, among others. They offer an extensive database containing almost all cards within it, their corresponding prices, and how they're trending in the market. Keep in mind, though, that these software programs require payment on a monthly or annual basis to sustain their continued use. 
What Makes Certain Cards Rarer Then Others?
Not every card is created the same. Most of these are designed to be mass-produced, while a select few are more expensive than others. There are several factors that should be considered when it comes to the rarity of a card.
Card Sets
First, collectors should remember that there are sets that have a huge print run. The most popular of these in the market are Panini's NBA Hoops and Donruss. The ones from these products are considered cheaper, mainly because of their massive population in the market.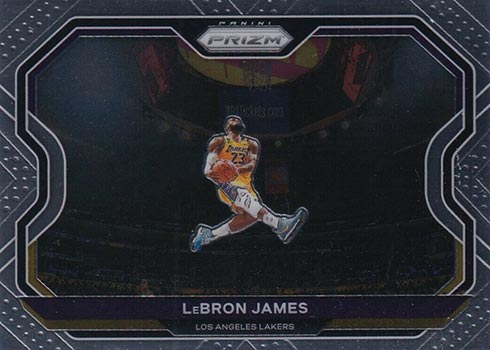 Next up the ladder are chrome cards, which are considered the standard for collectors everywhere. These products, such as Prizm and Select, boast a sleek look that makes their demand jump up. 
After this tier are the rarer sets, like National Treasures, Flawless, and Immaculate. These products have limited print runs and cost significantly more than Panini's more affordable options. As such, cards found from these products are rarer and command more interest from buyers.
Parallel and Short Print
Cards that fall under this category are rarer than common offerings in the market. A parallel is a version of the base card that possesses a unique element that makes it distinct, such as a different color or design. Short print cards, on the other hand, are manufactured with a limited number of copies, making them harder to find.
Both of these types are a step up in price. The more limited the parallel or short print card is, the higher price it commands than most common ones. Collectors often pay more for these because they retain their value better over the course of time.
Rookie Cards
Every year, Panini features a list of players who are playing in the NBA for the first time in their wide range of products. 
Since these are the first products that showcase these young players, they command more value than those that feature veterans in the league. The price and demand for the top players in each draft class also go up, as compared to other rookies who are not performing well or not getting enough playtime.
How To Take Care Of Your Collection To Keep The Value Up
Apart from their rarity, cards derive their value from their condition. In this regard, collectors should inspect the surface, corners, and edges for any dings or scratches. Its centering, meaning the equal positioning of a card's borders, also needs to be checked. If there are no issues with these parts of a card, its value is likely to be preserved.
After determining the condition, the next step is to preserve it. The first step is to place it inside a plastic sleeve, which serves as the first layer of protection. From there, collectors can insert the card inside a toploader, card saver, or magnetic case. These accessories made of hard and rigid plastic prevent the card from being bent or damaged.
The ideal way to protect a card is to send it to a grading company, such as PSA and BGS. Their professional graders will assess the true state of a card, encase it in a slab, and label it with a grade that corresponds to its condition. This process will help the card survive better, and increase its value.
Entering the exciting world of card collecting can be daunting at first. But once you've learned how to determine price and value, things will be a lot easier from that point on. As a result, you'll get to have more fun with this hobby without the risk of losing money in the process.