Lakers' LeBron James haters get dragged by Timberwolves' Anthony Edwards
LeBron James and the Los Angeles Lakers were eliminated in the first round and reactions were definitely mixed.
On the one hand, die-hard Lakers fans and LeBron fans alike were devastated that their title defense ended so abruptly. But on the other hand, the large subsection of LeBron haters came out of the woodwork to slander King James. As a sports icon contending for Greatest of All Time status, that's the level of scrutiny being faced day in, and day out.
Minnesota Timberwolves rookie Anthony Edwards came to the defense of the Lakers superstar. He called out those spewing hate, rightly claiming that at the end of the day, LeBron James' greatness should still be appreciated. Here's his story on Instagram:
"I've never seen so many people be so happy to see an athlete fail more than Lebron. His whole career he's been hated on constantly and slandered to no end to the point where when he retires nobody would have appreciated his greatness. I will be glad I will be one who did."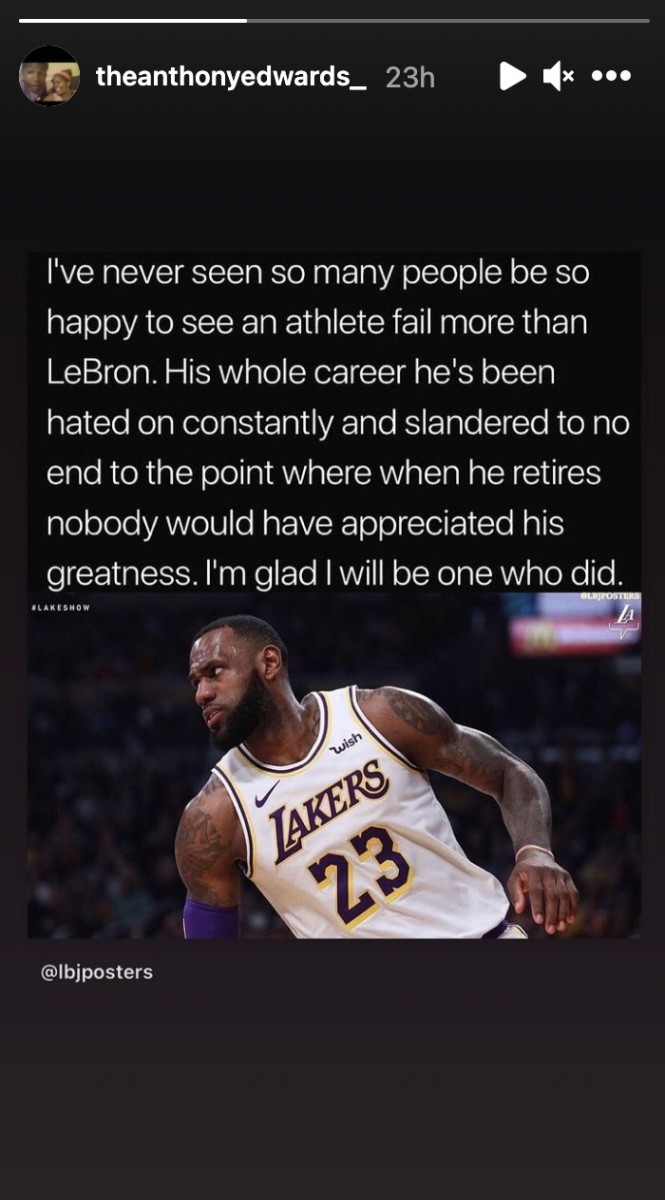 Love him or hate him, LeBron James is now entering Year 19 and is still playing at an extremely high level for the Lakers. Though it won't be long until he eventually hangs them up for good.