Ravens' Tony Jefferson was hurt by all the veteran defenders leaving Baltimore
Tony Jefferson is fully confident his Baltimore Ravens are ready to live up to the challenge of topping the rebuilt Cleveland Browns for AFC North supremacy. However, after watching so many longtime pillars leave the Baltimore Ravens in free agency, the standout safety admits he's "hurt" by Baltimore's widespread roster turnover.
"It was tough to see those guys leave because when I first got there, they were there, and they had already established what it meant to be a Raven," Jefferson said during a recent appearance on NFL Network, per 247 Sports. "I learned from them, watched them and just to see them leaving, it hurts. I knew maybe one or two guys I was thinking weren't going to be back. But not all of them. I didn't think all of them would be gone."
The Ravens, who finished first in yards allowed and second in points allowed last season, will look much different on defense than they have in years past. Superstar inside linebacker C.J. Mosley signed a record deal with the New York Jets; star pass rusher Za'Darius Smith got a big-money deal from the Green Bay Packers; stalwart safety Eric Weddle left for the Los Angeles Rams; and even franchise icon Terrell Suggs is no longer with the Ravens, signing a one-year deal with his hometown Arizona Cardinals.
As tough as those departures were for Jefferson to take, he is still glad to be playing in Baltimore.
"It was really kind of breathtaking to kind of understand that everybody's gone," he said. "You were just the No. 1 defense and then you see talent like that leave, guys who were detrimental in getting us to that point. But there's nothing you could really do at that moment. Those types of moves are made by people who are above your pay grade, that's just their job. I'm more than happy that I'm still a Raven at that point."
The Ravens began making up for those departures by signing six-time Pro Bowl safety Earl Thomas last week. The team is also interested in former Kansas City Chiefs edge defender Justin Houston, whom both Jefferson and Thomas recruited to Baltimore on social media over the weekend.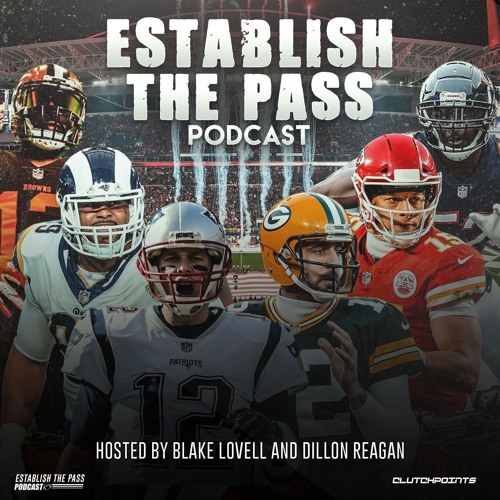 Full NFL Week 10 Predictions | CP NFL Pod