Jeff Bezos is one of the richest individuals in the world, after having found e-commerce platform Amazon. Since then, Bezos has become a business mogul with several companies in his portfolio. With Bezos' success, have you ever wondered how one of the most successful e-commerce businessman lives?
Well, wonder no more.
This article features Jeff Bezos' $80 million apartment in Manhattan, New York City.
In terms of personal life, 2019 was a rough year for Bezos after announcing his divorce with wife MacKenzie Scott. However, that didn't stop Bezos from expanding his real estate collection. During the same year, Bezos picked up three apartments in New York. Originally priced as high as $74 million, Bezos didn't mind spending $6 million more to acquire and to combine three luxurious apartments.
Here are some photos of Jeff Bezos' $80 million apartment in Manhattan, New York City.
Photos courtesy of: Maxim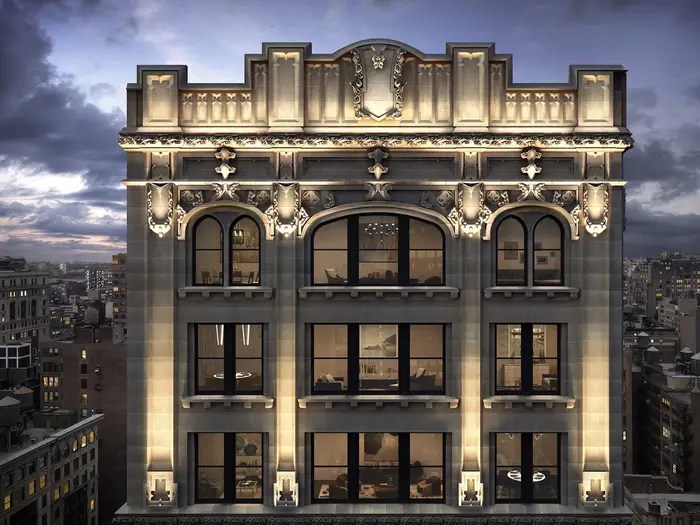 Photos courtesy of: Business Insider
With three total apartments, Bezos' property encompasses 17,000 square feet of living space, with the penthouse alone giving him 10,079 square feet already. According to sources, the property includes a total of 12 bedrooms, including the penthouse's five bedrooms. In addition to this, the penthouse also includes five bathrooms.
Bezos' three story apartment features oak and marble floorings, a spacious living room, a modern kitchen equipped with top quality appliances, a library, a private elevator, a personal ballroom, a fireplace made of glass, and much more.
While the home's interior is already impressive, Bezos also has the option of getting some fresh air by relaxing in the outdoor lounge area located in his apartment's rooftop terrace. This should also allow him to enjoy breathtaking views of iconic buildings in New York such as the Empire State Building and the Flatiron Building.
Given that Bezos is a successful businessman, it isn't a surprise that he can afford a luxurious lifestyle. As per Celebrity Net Worth, Bezos has a net worth of around $154 billion.
Aside from the New York City apartment, Bezos also owns a massive 10 acre property in Beverly Hills, California which is still under construction. The property made the fourth richest man in the world shell out a whopping $175 million. It's worth noting that Bezos also owns the home just next door to this massive property, which cost him $10 million.
Nevertheless, this is all the information that we have on Jeff Bezos' $80 million apartment in Manhattan, New York City.